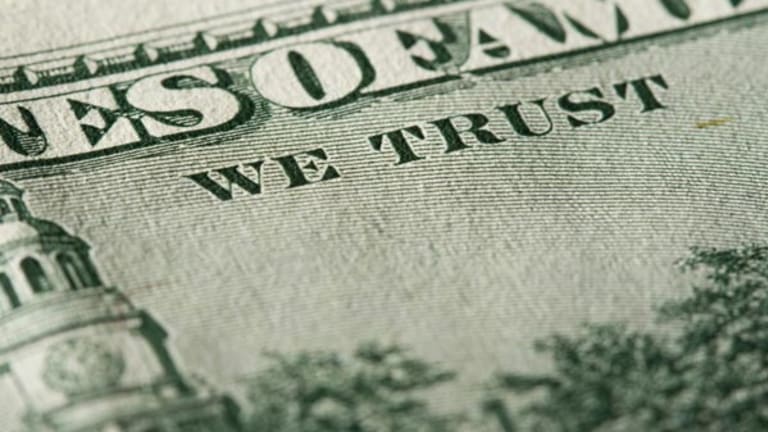 A Google 'Do Over': Under the Radar
For investors kicking themselves for missing out on Research in Motion's or Google's big gains years ago, China's Telestone Technologies may offer the chance to turn back time.
BEIJING (TheStreet) -- What some call "do overs" don't usually happen in investing.
If you missed the boat on mobile-phone shares such as
Research in Motion
( RIMM) or Internet stocks including
Google
(GOOG) - Get Free Report
, you can't reset time and jump into hot areas while they're still cheap -- usually. Yet, China offers do overs because the developing country is still several years behind the U.S. and has yet to experience a boom in some sure-fire industries.
Beijing-based
Telestone Technologies
(TSTC)
offers access to the huge growth potential of the Chinese wireless-communications market.
The small-cap company has its risks. Share-price volatility is sky high. The stock, whose beta value is 1.7, has soared 770% over the past year.
Beyond the risks, though, lies an interesting opportunity. As China converges with the developed world, cell-phone usage should continue to rise. Currently, Telestone is operating with a profit margin of 20% and no long-term debt. Net income and revenue are growing at an extremely fast pace as China shakes off some of the global economic slowdown.
As China's rural areas are transformed, cell-phone usage and the need for Telestone's services should grow exponentially. Still, management has no control over macroeconomic trends, the direction of the Chinese currency, trade policies or infrastructure investments. That includes communications equipment like Telestone's.
Placing systematic risks aside, Telestone looks like a sound investment. Despite the great amount of volatility, Telestone gets a "buy" rating by
TheStreet.com Ratings'
model due to strong financials and good growth and performance.
For those who want to avoid missing the boat a second time, consider reviewing Telestone.
-- Reported by David MacDougall in Boston.
Prior to joining TheStreet.com Ratings, David MacDougall was an analyst at Cambridge Associates, an investment consulting firm, where he worked with private equity and venture capital funds. He graduated cum laude from Northeastern University with a bachelor's degree in finance and is a Level III CFA candidate.