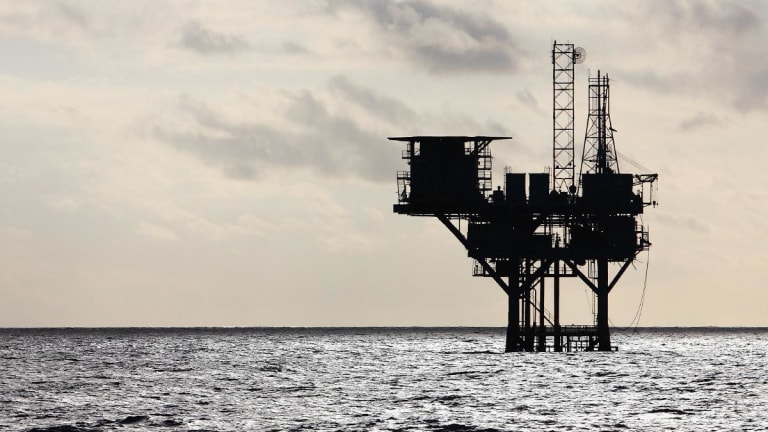 Publish date:
A Global Energy Crisis Looms
Investment in new energy capacity can't keep up with growing demand. If that doesn't change, then expect oil prices to enter a long-term uptrend.
Investment in new energy capacity can't keep up with growing demand. If that doesn't change, then expect oil prices to enter a long-term uptrend.
The world faces a global energy crisis unless something changes fast.
Supplies of energy, such as oil and natural gas, look set to fall short of even a modest forecast of rising global demand.
"Energy supply investment needs to rise under any scenario," states a recent report from the International Energy Agency titled World Energy Investment 2019. "Notably, approvals of new conventional oil and gas projects fall short of what would be needed to meet continued robust demand growth."
Ultimately when supplies don't keep up with demand, then prices will rise. While that might not be the best thing for the global economy, there is a way for you to profit from the likely surge in oil and gas prices. That will also likely lift oil stocks, too.
Savvy investors should consider purchasing the United States Oil (USO) - Get United States Oil Fund LP Report exchange-traded fund and the stocks that produce oil, such as those held in the Energy Select Sector SPDR (XLE) - Get Energy Select Sector SPDR Fund Report ETF.
Short Supply
The IEA report broadly states that underinvestment in the energy patch will have major repercussions for the availability of fuel and power.
"Today's investment trends are misaligned with where the world appears to be heading," the paper says. By "misaligned," the report means that projections for energy supplies will not likely meet the forecast for rising energy demand.
"Compared with the annual average investment required for 2025-30 in IEA scenarios, total energy supply investment needs to step up significantly," the report states. "[...] investment levels fall well short of what would be needed in a world of continued strong oil demand."
As the world economy grows, there will be an increasing need for oil, especially from fast-growing emerging markets such as China and India.
Ultimately, if big oil doesn't step up and green light some big projects, there will likely be an energy shortage.
Volatile Markets
The coming problems stem from recent history in the oil market.
First, the volatility in the price of energy has deterred energy producers from committing capital to major new projects, analysts say.
In early 2016, the price for Brent crude oil, the European benchmark price, slipped to a multi-year low around $29 a barrel, according to Bloomberg. But it didn't break through $60 until late 2017. It recently fetched $71.80.
Changing oil prices dramatically affect the profitability of oil firms, and the likelihood of continued volatility affects planning for the future.
"[...] fluctuating oil prices over the last couple years really prevent oil companies from doing any long-term planning," says Joe McMonigle senior energy policy analyst at investment research firm Hedgeye Risk Management and former chief of staff at the Department of Energy.
In order for any company to sink major money into a new project, they need to be fairly sure that they will make a suitable profit. But unstable oil prices increase the chances that the firm won't make enough money. That fact is important when the projects in question are likely to have a lifespan lasting many years into the future. 
So when the oil price jumped around like a Kangaroo, oil firms held off on investing. In turn, that has led to lower future oil supplies.
Shale Shakes the Industry
The second significant part of the matter is that the shale-oil fracking revolution hasn't only made the U.S. into an oil giant; it has also changed the economics of the entire business.
The cheapness of shale-oil drilling means big oil is favoring it over more traditional multi-billion dollar drilling ventures, McMonigle says.
The problem is that while shale drilling is cheaper, alone, it won't produce enough energy to meet the additional global demand. 
But the lower expenses of shale oil drilling will deter the oil giants from committing capital to mega projects and in turn exacerbate the supply shortage.
"It's just another example of how shale is revolutionizing the sector, but in this case, there may be a reckoning," McMonigle says.
That "reckoning" is that supplies might not be adequate.
But that also means that prices for oil will likely rise and that should translate into humongous profits for oil companies, and ultimately for investors in the sector.
Constable owns none of the securities listed in this story.