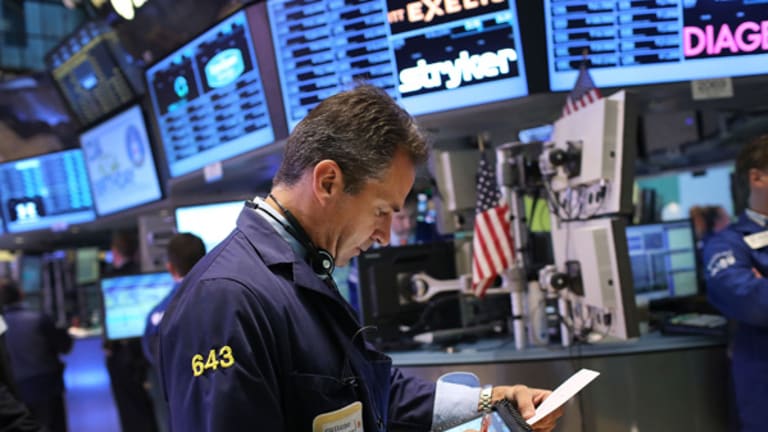 A Chemical Reaction
<I>Real Money's</I> Bret Jensen looks at investment implications of continued expansion of U.S. domestic energy supplies.
I have been wondering how long we could go in the new year without an event in Europe upsetting the apple cart. It looks like the decision to tax depositors for the bailout in Cyprus is the first such event of the year. The event itself is not important, but whether it has any further ramifications for the rest of Europe is.
My gut feeling is this will turn out to be a minor event. However, I believe it is the first of many bad tidings out of Europe this year. The Continent is in a continued contraction, and the situation in Greece, Portugal and Spain is close to or has exceeded the financial hardship last experienced in the Great Depression. In my own portfolio, I am underweight any sector or equity that gets a significant amount of revenue or profit from Europe. It is the key reason I do not have equity positions in
Ford
(F) - Get Ford Motor Company Report
and
General Motors
(GM) - Get General Motors Company Report
, even though I am positive about their prospects in the U.S. and China.
On the bright side, maybe a selloff triggered by the latest news from Europe will provide buying opportunities for investors with cash on hand that have been waiting patiently for a pullback. As pessimistic as I am that Europe will contribute to growth in the near future, I could not be more positive on the prospects for continued expansion of U.S. domestic energy supplies. At current growth rates, the country will surpass Saudi Arabia before the end of the decade as the world's biggest oil producer. The U.S. already has the lowest natural gas prices in the developed industrial world. This is a tremendous cost advantage to manufacturers and other industries blessed with facilities close to these low-cost energy sources.
This article originally appeared on March 18, 2013, on RealMoney. To read more content like this + see inside Jim Cramer's $3 Million portfolio for FREE Click Here NOW.
One company benefitting greatly from this secular change is chemical maker
LyondellBasell Industries
(LYB) - Get LyondellBasell Industries NV Report
. The company is based in Rotterdam, but gets most of its profit and revenue from North America. LYB is one of the top three producers of ethylene, polypropylene and polyethylene in the world. The company is rapidly increasing its exposure to North America, is wringing significant cost efficiencies from its operations and the stock is cheap on a valuation basis.
Let's start with the basics. The stock sells for around 9x 2014's projected earnings, just over 7x operating cash flow and also yields 2.5%. In addition, consensus earnings estimates for both 2013 and 2014 have moved up about 5% over the last three months. LYB sports a low five-year projected price-earnings-growth ratio of 1.11 for a chemical concern.
But the main reason you want to invest in LyondellBasell is its continuing transformation. In the last two years, its natural gas liquids (NGLs) cracking efficiency has improved to 85% from 70% and the company is targeting 90% over the next few years. Falling NGL prices have also been very good for the bottom line. Prior to 2009, the company's U.S. facilities imported around two-thirds of its feedstocks for ethylene and other production. That percentage is down to 5% and dropping. This has been hugely beneficial to margins. It also could
by 2016 to increase production in the U.S. to further take advantage of low natural gas and NGL prices.
Finally, its 268,000 barrel-per-day refinery in Houston is moving to heavy crude sources in Canada from Venezuela. This is beneficial for margins as well as stability of supply. Most of this fuel source is coming via rail now but as Keystone pipeline infrastructure is built out, the company estimates that it could reduce transportation costs by some $200 million annually. I look forward to picking up shares in this transforming chemical concern.
At the time of publication, Jensen had no positions in the stocks mentioned.