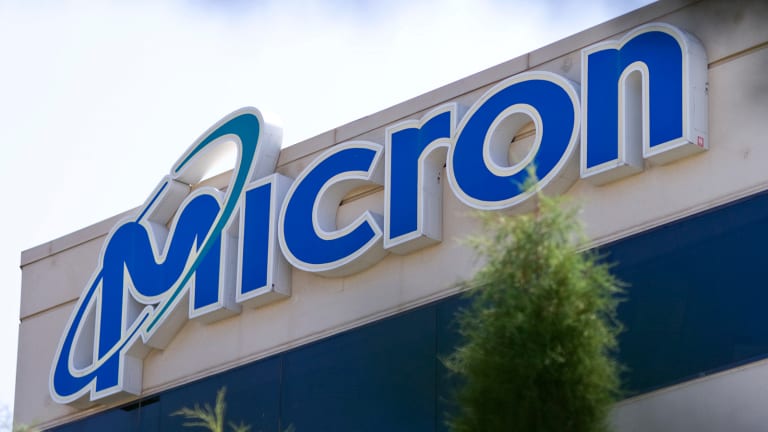 A Bargain 'Chip' for Value Investors in a Tumultuous Market
This chip stock and a well-known retailer offer compelling values.
"It is not often that a man can make opportunities for himself. But he can put himself in such shape that when or if the opportunities come he is ready."
-- Theodore Roosevelt
NEW YORK (TheStreet) -- The markets lost more ground on Thursday, although equities did rally back from much deeper earlier losses. As I noted, there are myriad reasons why stocks have shown more volatility in the first months of 2015 than what investors have grown used to over the last few years.
Some of the high-beta names that led the market higher in February, such as chip stocks, biotechs and highfliers like Neflix (NFLX) - Get Netflix, Inc. Report , have broken down recently, and the turmoil in these areas could continue for a while. I think the volatility in these sectors could last for at least a few weeks given how far these areas have run over the past six months and the valuations in some of the names.
I am concentrating on deploying my "dry powder" to future dips in stocks that have already had more than adequate declines, possess cheap long-term valuations and already look close to bottoming. Below, I detail two of the names on my shopping list. I hope to add additional shares of these with any further declines in the overall market.
Chip stocks have had a tough month, reflecting a first-quarter guidance cut by industry giant Intel (INTC) - Get Intel Corporation Report and International Data Corp. saying it expects global PC sales to be down nearly 5% in 2015. I have been adding to Micron (MU) - Get Micron Technology, Inc. Report in the sector in recent sessions.
I find it encouraging that Micron's stock managed to crawl back from a deep early loss on Thursday on the back of competitor SanDisk's (SNDK) big first-quarter guidance cut; Micron actually managed to post a small gain by the end of the day. That could mean a bottom is forming after the shares have lost about 25% during the past three months.
Chip companies always see reduced demand after the big fourth-quarter holiday period as, historically, the first quarter tends to be slow. These stocks always seem to do better in the second half of the year in front of that seasonal demand. Micron just launched its promising 3D NAND line with Intel, and the shares are cheap, trading at less than eight times this year's average analysts' earnings estimate.
As I noted earlier in the week, I just took a long-dated bull call position in beaten-down luxury retailer Michael Kors (KORS) . This highflier has recently come down to earth; the shares have dropped by about one-third since last summer on concerns around slowing growth and currency impacts from the strong dollar.
Yes, growth is slowing, but it remains substantial and most retailers would envy Michael Kors' overall sales pace and still-solid same-store revenue growth. The company should post revenue growth of over 30% in fiscal year 2015, which concludes at the end of this month. And growth is projected to slow down to "only" 15% or so in fiscal 2016. Earnings should increase in the low- to mid-teens for the year.
Despite these growth projections, Kors' shares are trading hands at around 14 times forward earnings, a discount to the overall market multiple. If the stock hits about $65, a level it recently bounced off from, I will pick up some equity in addition to my option position.
The markets look like they could be in for additional volatility in coming weeks given the bevy of currency, earnings and geopolitical concerns. Investors should put together their own shopping lists and be prepared to pounce should the market give them some lower entry points on good long-term equity values.
Editor's Note: This article was originally published at 11 a.m. EDT on Real Money on March 27.
At the time of publication, Jensen was long KORS (options) and MU.