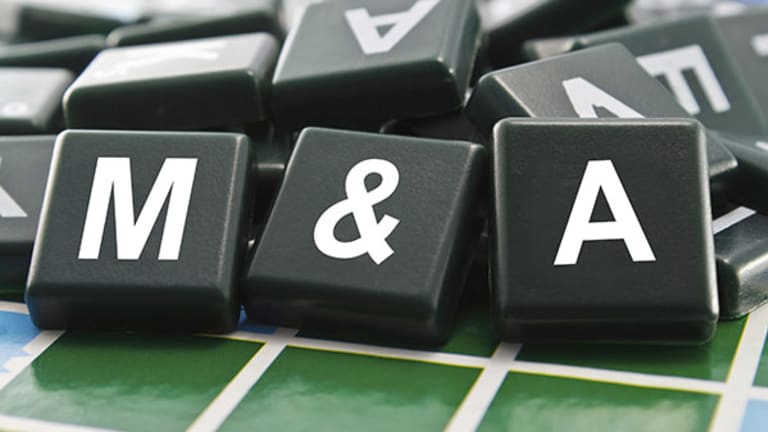 81% of Middle-Market Companies Looking for M&A, Says Survey
Four out of five middle-market business leaders expect to engage in an M&A transaction in the next three years, leading to 'tremendous wealth creation,' Harris Williams says.
NEW YORK (TheStreet) -- Four out of five middle-market business leaders expect to engage in a merger or acquisition transaction in the next three years. That's a healthy outlook for investment banks and asset managers, said Sam Hendler, managing director at Harris Williams.
"There is going to be a tremendous transfer of value that takes place over the next several years through M&A, and tremendous wealth creation," said Hendler.
Harris Williams partnered with Inc. to survey nearly 700 leaders of privately held high-growth companies from the Inc. 5,000 list. The survey asked owners, partners and top senior executives at middle-market companies across a wide range of industries about their near-term plans for M&A.
According to the survey, almost 81% of business leaders indicated they are interested in some form of M&A over the next three years. While some business leaders intend to buy or merge with another company to drive further growth, 52% indicated that they anticipated selling their businesses.
The most active M&A players right now, according to Hendler, are in the health care, consumer, and information technology sectors.
"We are seeing very high multiples driven by significant amounts of corporate capital available," said Hendler, "as well as tremendous capital overhang and private equity dollars to be invested."
Although most business leaders expect to experience an M&A event in the near future, only 25% of respondents had a detailed exit strategy in place. Over 43% say their strategy is "still evolving," while more than 30% say they haven't begun to formulate one.
The main reason for neglecting exit planning is being "totally focused on growth." Several others said they were simply "too busy" given the more pressing demands that operations, customers and employees presented.
More than two-thirds of business leaders surveyed said they are "very or somewhat confident" that they would know all the steps involved in a transaction to secure the best outcome. Still, only 40% of those surveyed were confident that they have a handle on the value of the company.
Of course, not every deal works out as planned.
"The challenge can be if you don't execute M&A well either as a buyer or seller, and you don't know what you are getting yourself into," said Hendler. "That's where we see deals fall down."