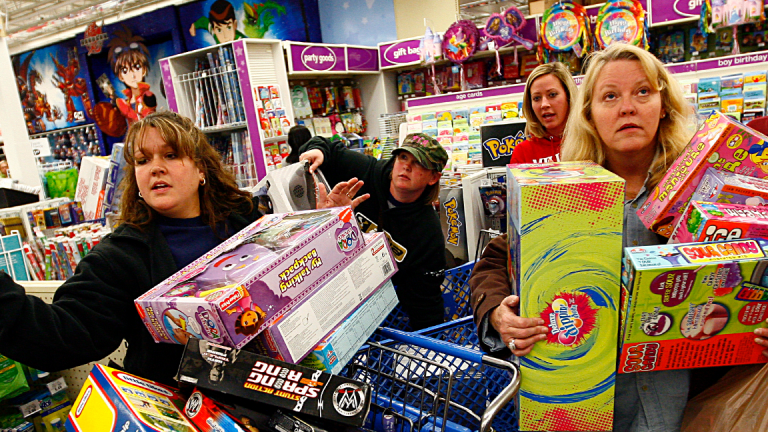 How to Invest in the Strong U.S. Consumer -- 8 Top Stock Bets
The U.S. consumer generally remains on very solid footing. Here are several top suggestions from Credit Suisse based on consumer strength.
There is life beyond investing in Amazon (AMZN) - Get Amazon.com Inc. Report as a play on a healthy U.S. consumer. 
And it would be wise for investors to find that life ahead of what could be a bumper holiday shopping season. The U.S. economy added 213,000 jobs in June, handily beating Wall Street estimates for 195,000. Average hourly earnings rose a respectable 2.7% in June from twelve months earlier. The unemployment rate rose slightly to 4% from 3.8%, still suggesting economic strength nonetheless. 
Meanwhile, households continue to benefit from rising home values, a cash infusion from the Trump tax plan and more companies paying out fatter dividends.
"Our positive industry [consumer] sales outlook is bolstered by some powerful discretionary spending tailwinds," says Credit Suisse analyst Michael Binetti. The analyst breaks down his consumer bullishness into these areas:
Lower personal income tax withholdings retailed to 2018 tax cuts.  
Ongoing broad-based U.S. wage increases.
One-time bonuses paid by some U.S. companies after receiving a tax break in 2018.
The Play
Credit Suisse offers up a host of stock ideas on the surging U.S. consumer below. The companies are plays not just on the U.S. consumer, but also firm-specific reasons. 
Sign up for the free 'Morning Jolt' daily newsletter here.