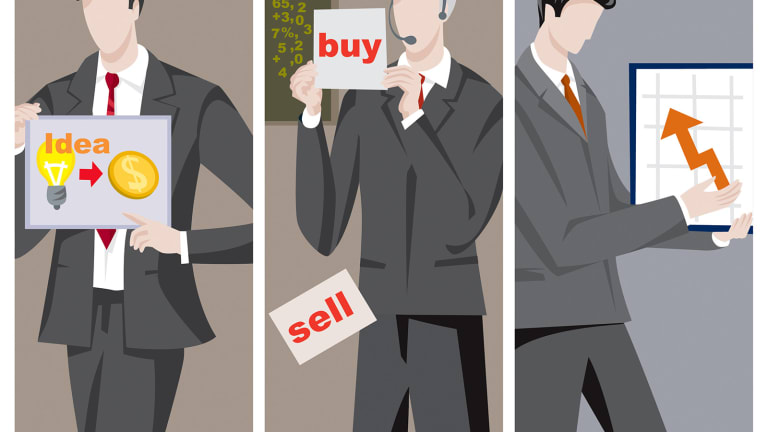 8 Microcap Stocks That Investors Should Be Looking At
A niche supplies company that provides knives for fishermen, a drink manufacturer and producer of cutting-edge consumer goods materials are among the companies to consider.
NEW YORK (Real Money) -- Following up on my previous column, here are updates from my meetings with CEOs at the Marcum Microcap conference in New York. As a bonus, I added quick previews for a few of the companies with whom I will have private meetings at the LD Micro Conference this week in Los Angeles.
Acme United
Acme (ACU) - Get Report continues to drive growth (sales rose 19% in the first quarter 2015) with innovative niche products. CEO Walter Johnsen always has a hot product to discuss when we meet, and this time it was Cuda fishing knives and tools. With products using German stainless steel, retail availability at places like Bass Pro Shops, Cabela's (CAB) and Wal-Mart (WMT) - Get Report, and a host of celebrity (in the fishing world, anyway) endorsers, Cuda is likely to be a hot product for the fishing season.
Editor's Note: This article was originally published at 12 p.m. on Real Money on June 1, 2015.
At the time of publication, Collins was long EYES and TRUU, although positions may change at any time.