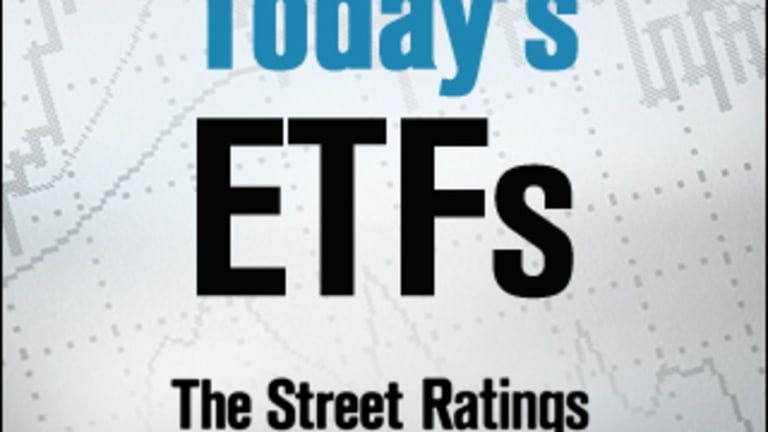 8 ETFs Getting Ready to Shut Down
Not all exchange-traded funds become popular with investors. Those that fail to catch on get closed by the sponsoring fund family.
NEW YORK (
) -- On Feb. 22, 2012, Guggenheim Investments, in coordination with Claymore ETF Trust and Rydex ETF Trust, released the names of eight exchange-traded funds that will be closed for lack of marketplace demand.
Each of the following funds with cease trading on NYSE Arca at the end of the trading day on Friday, March 23, 2012. Don't be the last investor to sell. Get out before the deadline.
The ETFs that will disappear next month include:
CurrencyShares Russian Ruble Trust
(FXRU)
,
CurrencyShares Mexican Peso Trust
( FXM),
Guggenheim EW Euro-Pacific LDRs ETF
(EEN)
,
Guggenheim International Small Cap LDRs ETF
(XGC)
,
Guggenheim Ocean Tomo Growth Index ETF
(OTR)
,
Guggenheim Ocean Tomo Patent ETF
(OTP)
,
Guggenheim Sector Rotation ETF
(XRO)
, and
Rydex MSCI All Country World Equal Weight ETF
(EWAC)
.
-- Reported by Kevin Baker in Jupiter, Fla.
For additional
check out our Ratings Research Center.
Kevin Baker became the senior financial analyst for TheStreet Ratings upon the August 2006 acquisition of Weiss Ratings by TheStreet.com, covering equity and mutual fund ratings. He joined the Weiss Group in 1997 as a banking and brokerage analyst. In 1999, he created the Weiss Group's first ratings to gauge the level of risk in U.S. equities. Baker received a B.S. degree in management from Rensselaer Polytechnic Institute and an M.B.A. with a finance specialization from Nova Southeastern University.