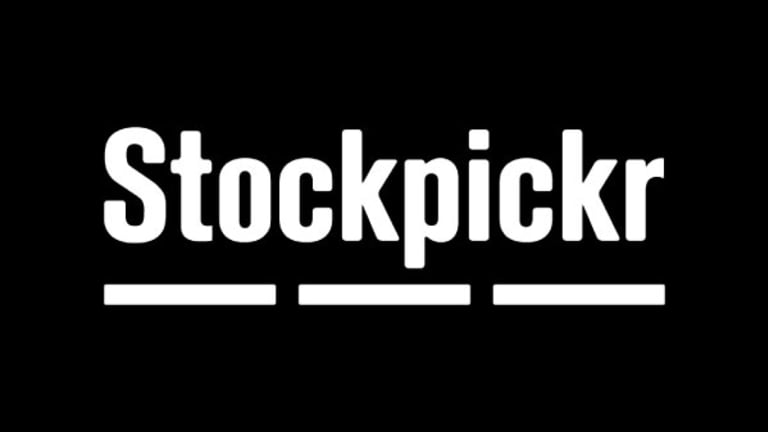 7 Value Stocks to Buy Instead of Facebook
In my quest for value, I sought out stocks with low price-to-sales ratios, low enterprise-value-to-sales ratios and low P/E ratios.
In my quest for value, I sought out stocks with low price-to-sales ratios, low enterprise-value-to-sales ratios and low P/E ratios.
MILLBURN, N.J. (Stockpickr) -- Did it really surprise most people that Facebook (FB) sold its shares to the public in an IPO at hugely inflated valuations, only to watch the share price head south nearly immediately? Even after plummeting 25% from its initial offering price, the stock is selling for 15 times sales and 51 times earnings. Luckily for Facebook, the company has some cash and no debt, but its enterprise-value-to-free-cash-flow ratio is an exorbitant 37.
Maybe investors still think that Facebook can grow into its valuation. I chose to look elsewhere for good value.
>>10 Low-Risk Dividend Stocks for a Volatile Market
In my quest for value, I sought out stocks with low price-to-sales ratios, low enterprise-value-to-sales ratios and low P/E ratios. I came up with a somewhat eclectic group of
seven stocks that fit these criteria
.
Western Refining
We all know that the refining business has been suffering lately, with crude oil prices on the rise and refining margins shrinking. Many refiners have closed down. However, over the past few weeks, crude oil prices have declined, the U.S. dollar has rallied, and costs have begun to decline.
>>ACTIVE STOCK TRADERS: Check out Stockpickr's special offer for Real Money, headlined by Jim Cramer, now!
Despite problems in the industry, revenues for
Western Refining
(WNR)
are expected to rise 10% in 2012 and 11% in 2013. The worst may be over in the refining industry, and Western Refining might provide some excellent value
Patterson UTI
Patterson UTI
(PTEN) - Get Report
is a land-based specialty drilling services company operating in the southwest, Gulf of Mexico and Canada. The company's stock sells at significantly lower price-earnings multiple compared with larger drilling peers such as
Baker Hughes
(BHI)
, with a P/E of 11;
Helmerich & Payne
(HP) - Get Report
, with a P/E of 10; and
Nabors
(NBR) - Get Report
, with a P/E of 14. Patterson also operates at a higher gross margin than those same competitors, with the exception of Helmerich & Payne.
When drilling picks up, and it will, Patterson-UTI is a compelling value investment.
>>5 Stocks Under $10 Headed Higher
Kulicke & Soffa
Kulicke & Soffa
(KLIC) - Get Report
is a Singapore-based semiconductor capital equipment and tool company. The company has had a difficult year from an operational perspective; earnings per share are expected to decline 17%, and revenue is expected to decline 16%, for the year scheduled to end this September. Earnings and revenue are expected to stabilize in fiscal 2013.
Not only does Kulicke & Soffa have exceptionally low valuation ratios, but this $800 million market capitalization company has nearly $320 million in cash and equivalents net of long-term debt, all of which is currently payable. Thus, 40% of the stock price is in net cash.
Alaska Air Group
Investing in airlines has been a long-term losing proposition - that is, unless you have invested in
Alaska Air Group
(ALK) - Get Report
, which operates both Alaska Airlines and Horizon Air. This regional airline has grown revenue and earnings per share every year since 2009. Unlike most of its peers, Alaska Air does not have an indebtedness problem; the company has sufficient amounts of cash and short-term investment to cover its long-term debt.
Earnings are expected to increase 19% in 2012 and 12% in 2013 on revenues increases of 8% in 2012 and 5% in 2013. The company is also using its free cash flow to repurchase stock.
With jet fuel prices finally having peaked, the company might find headwinds turning to tailwinds.
As of the most recently reported quarter, Alaska Air was one of
Renaissance Technologies' top holdings
.
Humana
Humana
(HUM) - Get Report
is a health care insurance company that offers its services through employer plans, government-sponsored plans such as Medicare, and direct to individuals. In total, as of the end of 2011, the company had over 18 million members enrolled in its medical plans.
>>5 Stocks Poised to Pop on Earnings
The company sells for a price-to-sales below the industry average and well below that of its largest competitors, including
Aetna
(AET), with a price-to-sales of 0.4;
Cigna
(CI), with a price-to-sales of 0.6; and
United Health Group
(UNH), with a price-to-sales of 0.6. Revenue is expected to rise 7% in 2012 and 9% in 2013.
Any clarity in the health care legislation, which is now in the hands of the U.S. Supreme Court, should work to the company and industry's benefit.
Best Buy
Best Buy
(BBY) - Get Report
is the largest consumer electronics retailer in the U.S. There is no doubt that this company has some problems to contend with over the last year. After CEO Brian Dunn was found to have participated in inappropriate relationships with another employee, he resigned from his position, and a new CEO, George Mikan III (of the basketball Mikan family), was installed as interim CEO.
The company and industry is struggling with tight-fisted consumers, lack of new must-have products, declining video and music disc sales and cheap Internet rivals. The key for Best Buy will be to downsize its operations and become more competitive with the e-tailers, which is not a feat beyond possibility.
The stock is hated, and any turnaround could convert sellers to buyers.
Best Buy was also featured recently in "
5 Stocks Insiders Love Right Now
."
Tech Data
Tech Data
(TECD) - Get Report
is a wholesale distributor of computer and technology products and peripherals. The company is expected to increase earnings by 115 in the current year and 7% next year. Sales are expected to decline this year, but that might be a result of strategic divestitures in South America.
The company has $400 million in cash net of long-term debt, which accounts for approximately 20% of the company's market capitalization. The company has very strong cash flow, which was applied to the repayment of debt and stock repurchases.
To see these stocks in action, visit the
portfolio.
-- Written by Scott Rothbort in Millburn, N.J.
RELATED LINKS:
>>5 Blue-Chip Stocks Ready to Boost Dividends
>>5 Stocks Setting Up to Break Out
>>5 Rocket Stocsk to Buy as Spain Gets Bailed Out
Follow Stockpickr on
and become a fan on
Facebook.
At the time of publication, Rothbort was short Facebook., although positions can change at any time.
Scott Rothbort has over 25 years of experience in the financial services industry. He is the Founder and President of
, a registered investment advisor specializing in customized separate account management for high net worth individuals. In addition, he is the founder of
, an educational social networking site; and, publisher of
The LakeView Restaurant & Food Chain Report
. Rothbort is also a Term Professor of Finance at Seton Hall University's Stillman School of Business, where he teaches courses in finance and economics. He is the Chief Market Strategist for The Stillman School of Business and the co-supervisor of the Center for Securities Trading and Analysis.
Mr. Rothbort is a regular contributor to
TheStreet.com's RealMoney Silver
website and has frequently appeared as a professional guest on
Bloomberg Radio
,
Bloomberg Television
,
Fox Business Network
,
CNBC Television
,
TheStreet.com TV
and local television. As an expert in the field of derivatives and exchange-traded funds (ETFs), he frequently speaks at industry conferences. He is an ETF advisory board member for the Information Management Network, a global organizer of institutional finance and investment conferences. In addition, he is widely quoted in interviews in the printed press and on the internet.
Mr. Rothbort founded LakeView Asset Management in 2002. Prior to that, since 1991, he worked at Merrill Lynch, where he held a wide variety of senior-level management positions, including Business Director for the Global Equity Derivative Department, Global Director for Equity Swaps Trading and Risk Management, and Director for secured funding and collateral management for the Global Capital Markets Group and Corporate Treasury. Prior to working at Merrill Lynch, within the financial services industry, he worked for County Nat West Securities and Morgan Stanley, where he had international assignments in Tokyo, Hong Kong and London. He began his career working at Price Waterhouse from 1982 to 1984.
Mr. Rothbort received an M.B.A., majoring in Finance and International Business from the Stern School of Business, New York University, in 1992, and a B.Sc. in Economics, majoring in Accounting, from the Wharton School of Business, University of Pennsylvania, in 1982. He is also a graduate of the prestigious Stuyvesant High School in New York City. Mr. Rothbort is married to Layni Horowitz Rothbort, a real estate attorney, and together they have five children.