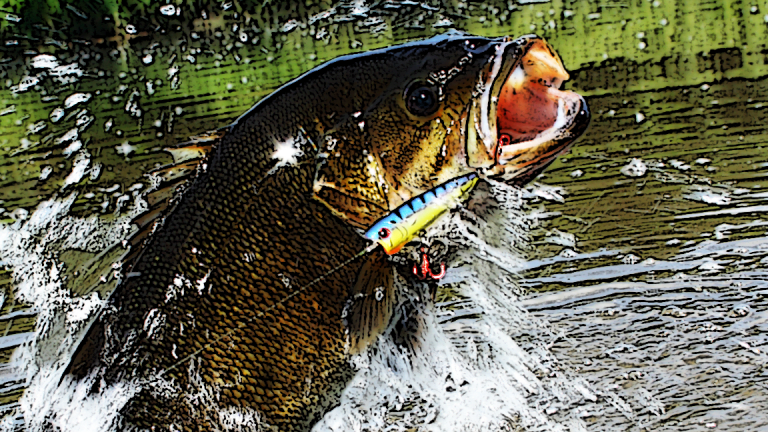 7 Tips for Bottom-Fishing in a Shaky April Stock Market
There are deals out there, but successful bottom-fishing requires lots of thought and discipline.
The stock market is offering some good "bottom-fishing" opportunities these days, but consider your approach and your strategy before you jump in. After all, cheap stocks have a nasty habit of becoming cheaper. Here are seven key pieces of advice to keep in mind. 
First, you should know that many trend followers and momentum buyers believe that bottom-fishing is a suboptimal investing approach. One of their primary arguments as to why is that when you buy a stock that's near its lows, nearly everyone who's holding onto their shares is doing so at a loss.
Unfortunately, one of the basic tenants of technical analysis is that traders and investors usually have a tendency to sell such stocks once people hit a break-even point. They're relieved to have their money back, want to forget the unpleasant experience and just move on.
This creates overhead resistance that will impact the way a stock trades on the way back up. Still, this is something that we can anticipate, and overhead resistance isn't often as rigid as many technicians believe it to be.
Here are some other key considerations to use when bottom-fishing:
Don't Try to Buy at the Absolute Low. It's understandable that highly competitive traders always try to buy a stock at the exact low. But quite often, that's not the best time to buy from a strategic standpoint. It's more important to buy when there's the best chance of sustained movement upward. That might be due to a news event or a technical development like a "higher high." True, sometimes a new all-time low can trigger a quick bounce as traders conclude the selling is overdone. But catching a bounce for a flip is a different matter than bottom-fishing for bigger returns.
The 'Cockroach Theory' Applies to Stocks. There's an old saying that "if you see one cockroach, there are usually a dozen more hiding someplace." That's true with stocks, too -- if you see one problem, there are usually a dozen more elsewhere. Bad stocks often trade at their lows for a good reason. Just because a stock is at its lows doesn't mean it can't go lower, especially when other issues that are under the surface start to bubble up.
Patience Is a Virtue. The biggest challenge for bottom-fishers is that this approach tends to require much more patience than momentum buying or position trading. Stocks at their lows have most likely been drifting for a while and are weak due to investor disinterest. There's no way to know when that interest will return, but it can take a very long time. Take a look at the MLP sector. Folks buying stocks like Boardwalk Pipeline (BWP) or Energy Transfer Partners (ETP) have time frames of months or years, not days. If you aren't mentally prepared to stay with these trades for a long time, you shouldn't make them to begin with.
Stay Disciplined. Bottom-fishers need to make an extra effort to stay disciplined. When you hold a stock for months and it does nothing but drift around, it's very easy to grow bored with it and cut it just to be doing something. On the other hand, it's also quite easy to sit on something that's dripping lower on little volume. Those losses can add up fast if you don't have a firm stop in place. The stock you bought at a "low" that's $2 higher than where the name is today can produce a sizable loss if you aren't careful.
There Are Two Types of Bottom-Fishing Plays. There's the "overreaction play," and then there's the "value play." The recent action in Action Alerts PLUS holding Facebook (FB) - Get Meta Platforms Inc. Report is a good example of both. When the news of privacy issues first hit Facebook, there were plenty of traders anxious to jump in for a quick recovery. Their view was that the market overreacted and the stock would bounce fast. That analysis proved faulty, but now the longer-term bottom-fishers are inching in on a similar argument: "Maybe the privacy issue is a big deal, but over time it will be dealt with and forgotten."
How to Bottom-Fish on News Events. Bottom-fishing on earnings, news events or secondary offerings can offer good opportunity to trade some volatility, but it requires a very aggressive approach to play the big swings. It's very easy to let these short-term trades turn into long-term investments, so make sure you have a firm plan in mind before you enter.
(A longer version of this column appeared on March 31 on Real Money, our premium site for active traders. Click here to get great columns like this from Jim "RevShark" DePorre, Jim Cramer and other top columnists each trading day.)