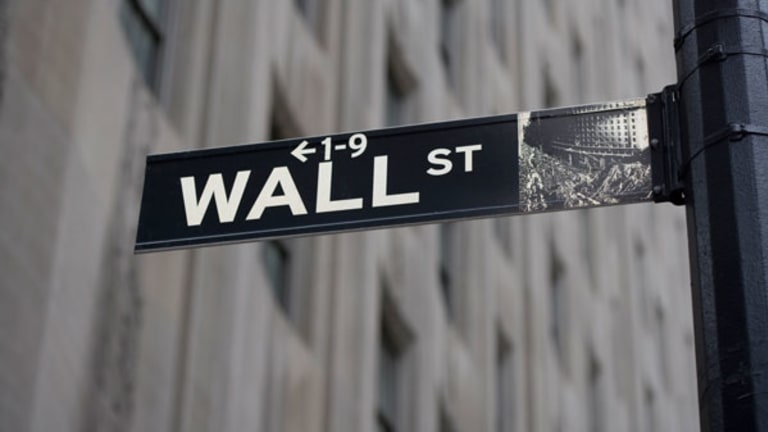 7 Stocks to Buy for a Santa Claus Rally
It's a great time to buy stocks. Here are seven possible beneficiaries of a strong holiday season.
MINNEAPOLIS (Stockpickr) -- The weather outside may be frightful, but the stock gains on Wall Street are delightful. Let it snow, let it snow, let it snow!
For all the bad news bears out there, stop reading now. This article is not for you. Instead, let us celebrate the spirit of the holidays with stocks to buy in advance of what I believe will be a truly spectacular Santa Claus Rally.
How can I be so sure? For starters, the market has consolidated gains over the two weeks putting in a base that we can build on from here. Second, the economy is doing better than what most including the Federal Reserve believe.
Have you been to a mall lately? Stores are packed, and we have not even hit Thanksgiving. It has been a rough two-plus years. The consumer is ready to come back in a major way.
>>Also:
5 Black Friday Short-Squeeze Stocks
As for stocks, I still expect the market to post double-digit gains for the 2010 year. That means we need to make up 4% to 8% in the next few weeks. The catalyst for such a move will be the upcoming holiday season.
It is a great time to buy stocks. Add in the fact that many traders are bidding up stocks in advance of the so-called January effect, the period whereby small-cap stocks outperform there larger brethren, and the ingredients are in place for big gains.
So what should we buy? Here are
seven possible beneficiaries of a strong holiday season
.
>>Also:
10 Stocks Benefiting From Oprah's Endorsement
Apple
(AAPL)
For nearly three years, I've suggested that Apple is a must-own stock for any portfolio. The company has not disappointed. Since trading below $100 per share, the stock has tripled in value. Constantly innovating and leading the way with its electronic devices, the company is a bar-none winner. It does not lose.
So how can shares trade at such a cheap valuation? Go figure. Maybe it is just a sign of the times. In better days, Apple trades for $600 or more. I'd ride this pony during the forthcoming holiday season.
>>Also:
Amazon
(AMZN)
The king of online retail should post strong numbers once again. Online sales are growing rapidly, and Amazon is the leader in the space. You have to own this stock if you think Santa Claus is indeed coming to town.
In addition to retail sales, Amazon actually beat Apple to the punch with its e-reader, Kindle and e-book sales. Some say Amazon doesn't stand a chance competing against Apple, but that is over the long haul. At the moment, Kindle is doing just fine and should continue growing this holiday season.
>>Also:
20 Stocks With Large Insider Selling
FedEx
(FDX)
How will all those orders make their way to the consumer? If it absolutely has to be there overnight, the answer is FedEx. If you are like me, you do your shopping at the last minute. If so, get ready to pay for overnight shipping. Snail mail won't get it there on time. A strong holiday season will boost sales at FedEx significantly.
>>Who Owns FedEx?:
Tiffany
(TIF)
Going upscale this season? Why not throw caution to the wind -- spending is contagious. That little blue box would sure look good under the tree.
I'm betting that Tiffany does quite well this Christmas as consumers choose to ignore the difficulties in the economy and spend more than expected on extravagance. What says extravagance like Tiffany? Not much. We can worry about paying the heating bills in January.
>>Also:
Cramer's Christmas-Isn't-Canceled Retail Stocks
Overstock
(OSTK)
So what happens when things don't sell at the store? They go to places like Overstock. Talk about an efficient market. If you can't afford to pay full price, go check out the deals at Overstock.
The business model here is perfectly positioned for an economy with near double-digit unemployment. I didn't say the Santa Claus rally is sustainable, did I? No, this week and next is all about feel-good stories that push stocks higher. Put Overstock in the category of feel-good stories.
>>Also:
Top-Rated Internet Catalog and Retail Stocks
Simon Property Group
(SPG)
The death of the shopping mall is a bit premature, if you ask me. Seriously, are we all going to sit at home and do everything from the sterile environment of the computer? Heck, no. I'm going to the mall, and if the cars in the lots are any indication, so are millions of other consumers. If you believe in the Santa Claus rally, then you have to believe in the shopping mall.
One of the best operators is the real estate investment trust of Simon Property Group. They have size and diversification too. If the upscale mall is struggling, then the outlet mall is doing well. You get the point. Buy Christmas and buy Simon Property.
>>Also:
15 Stocks With Dividend Increases
Constellation Brands
(STZ)
What would the holidays be without a little holiday spirit. Eggnog, anyone? This season, look for holiday parties to make a roaring comeback. Misery loves company, and with many in this country down in the dumps, the holiday party should be quite interesting indeed.
I expect liquor and spirit sales to be on the rise during this season. Alcohol always does well during a recession. It is a cheap way to escape the difficulties we all face on a daily basis. I don't recommend drowning your sorrows in drink. Instead, I say profit by owning a stock like Constellation Brands. If you can't beat them, join them.
>>Also:
To see these stocks in action, check out the
7 Stocks for a Santa Claus Rally
portfolio on Stockpickr.
-- Written by Jamie Dlugosch in Minneapolis.
RELATED LINKS:
>>Quality Game Stocks for the Holiday Season
>>3 Stocks With Rising Analyst Expectations
Follow Stockpickr on
and become a fan on
Facebook.
At the time of publication, author had no positions in stocks mentioned.
Jamie Dlugosch is a founder and contributor to MainStreet Investor and MainStreet Accredited Investor. Formerly, he was president and CEO of Al Frank Asset Management. He has contributed editorially to The Rational Investor, The Prudent Speculator, Penny Stock Winners and InvestorPlace Media.