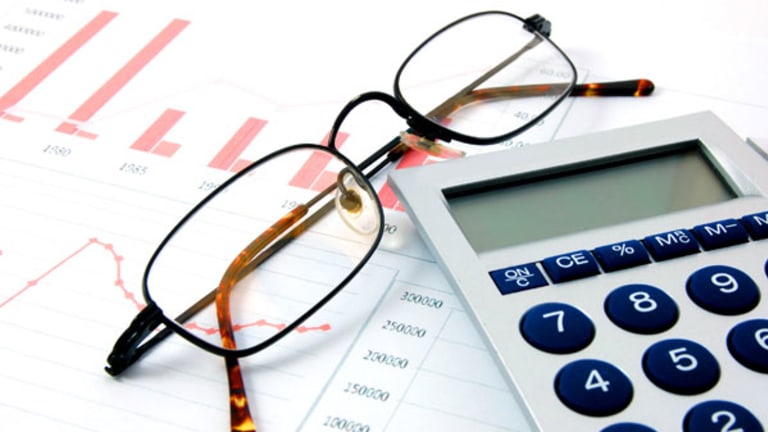 7 Stocks Leading the Market in 2011
The market is off to a bullish start in 2011, and these are some of the stocks leading the way.
WINDERMERE, Fla. (Stockpickr) -- The stock market is off to a very bullish start in 2011. The Dow Jones Industrial Average and the S&P 500 are both up around 6% year-to-date, and the tech-heavy Nasdaq is up about 6.3%. Those are some solid gains when you consider that we're only about a month and a half into 2011. Clearly, if you've been betting against the market by shorting stocks, then you've been fighting the trend and missing out on making some nice profits.
"As goes January, so goes the stock market for the year," is the old adage on Wall Street. Basically what this means is that if the stock market goes up in January, it will continue to trend higher for the rest of the year, or if it goes down in January it will trend lower for the rest of the year. Well, this year the Dow Jones Industrial Average has registered its best January performance since 1997, a gain of 2.72%. The S&P 500 rose 0.77% in January, which marked its best January performance since 2006.
All this really means is that the probability for higher prices for the rest of the year in U.S. stocks is statistically strong. It by no means says that higher prices are a certainty. Since 1945, whenever the S&P has trended higher in January, it's continued to trend higher an average of 11.6% during the next 11 months of the year. Again, statistically, this is great, but statistics can't factor in the unknown like a potential destabilization of the entire Middle East like we've already seen in Egypt.
Related:
3 Stocks Setting Up to Break Out
Now that we've determined that the market is clearly in an uptrend to kick off the year, let's take a look at the market leaders, or the
best performing stocks of 2011.
I am a dedicated trend follower, so to me it's very important to my market discipline to always be focusing on the stocks that are leading the market. These names will often continue to outperform for months and can offer market players the best opportunities to make the big profits. For whatever reasons, money managers are snapping up shares of these market leaders because they think that these stocks are going to go much higher. Some have great fundamental stories or new products coming onto the market and some are just in the right sectors that are seeing a rapid increase in money flow.
The bottom line: These names need to be on your trading radar because the trend could still be early in these stocks.
could continue to trade up higher for the foreseeable future.
JDS Uniphase
One of the best-performing stocks so far this year has been
JDS Uniphase
(JDSU)
, a provider of communications test and measurement solutions and optical products for the telecommunications service providers, wireless operates, cable operators and network equipment manufactures. This stock is off to a red-hot start in 2011 with shares up around 82%. The company just reported a blowout quarter and raised its guidance for the first time in years.
Most of the current success for JDS Uniphase, which traders used to refer to as "just don't sell us, is due to the strong growth and demand for optical components that enable high-seed voice, video and data communications for a large range of business and consumer applications. The real driver in the growth for consumer applications is coming from the
, which has consumers snapping up tablet computers and smartphones. All of that new demand for these wireless mobile devices is driving Internet traffic through the roof, which is in turn driving demand for JDS Uniphase's optical products.
The company is also benefiting by selling its testing equipment to telecom operates who're now moving towards 4G wireless technology which is faster and more capable of handling heavy Internet traffic. As long as the trend towards faster networks for telecom operates and the rapidly increasing adoption of smartphones and table computers continues, then JDS should continue to shine and produce nice gains for investors.
From a technical standpoint, shares of JDS have some solid support down at $22 a share and some very strong overhead resistance at around $29 a share. Market players should look to buy this stock on any notable weakness and look for a breakout over $29 for confirmation that the trend higher will continue.
JDS Uniphase has shown up on the list of
stocks with large insider selling
in recent weeks -- and
. And according to Insider Monkey, it's one of
20 stocks analysts expect to dive the most
.
Sky-mobi Limited
Another top performer so far in 2011 is
Sky-mobi Limited
(MOBI)
, which operates the mobile application store in China. Sky-mobi works with handset companies to pre-install its Maopao mobile applications store on handsets and with content developers to provide users with applications and content titles. Basically, this stock is a play on mobile social networking in China. So far in 2011 this hot tech stock is up a whopping 57%. This company is a new issue, which had its IPO in mid-December of last year.
Shares of Sky-mobi opened up at around $8 a share on its debut before dropping to its low of $5 in mid-January. Following that low for the stock, shares soared to hit high of $9.97, which it printed last week. Since this is a new issue and there isn't a lot of information or analyst coverage on the stock, it obviously holds a lot of risk. However, the trend and price action are very bullish and this is a name that investors should start to take a strong look at.
Sky-mobi just reported earnings which showed that net profits were RMB184.7 million (US$27.7 million) in third quarter of 2011, vs. a net loss of RMB27.9 million in the third quarter of 2010. For the third quarter of 2011, the company said that it had 3.5 billion user visits and 846 million downloads, bringing the total cumulative downloads to 4.4 billion, since Jan. 2007. The company said they're one of the clear leaders in China's mobile application store market with over 800 industry partners that are using their handset application store, software development standard and mobile payment infrastructure.
This company is in the right place (think social networking and China's huge population) at the right time. But the company is going to need to show it can deliver growth and strong revenues before we can even begin to crown them a leader. Sky-mobil does have a solid balance sheet with around $33.5 million in cash on the books and no debt. The stock is currently has a market cap of $277.33 million and a pricey forward price-to-earnings of 40.95. This name might be worth a look on a meaningful pullback.
According to Karvy Global, Sky-mobil is one of
10 technology ADRs with upside
.
Marathon Oil
If you're looking to play the energy sector and you want to invest in one of the market leaders in that space, then I would suggest taking a strong look at
Marathon Oil
(MRO) - Get Marathon Oil Corporation Report
. This company, through its subsidiaries, engages in the exploration, refining, marketing, and transportation of liquid hydrocarbons, natural gas, crude oil, and other petroleum products worldwide. So far in 2011 this stock is leading the pack in the oil sector with shares up around 32%. Marathon Oil is the fifth largest refiner and marketer of petroleum products in the U.S.
The company has a market cap of $34.94 billion and trades a very reasonable forward price-to-earnings of just 9.22. Marathon Oil isn't just benefiting from the
trend of rising oil prices in 2011
, but it's also reaping in big profits due to its refining business. The company just reported a very strong quarter that showed quarterly revenue of $20.2 billion which was up 26% from the previous year. Marathon's refining and marketing business segment brought in $213 million during the most recent quarter, which is a gigantic improvement from a loss of $18 million last year.
From a technical standpoint, the stock has already started to breakout above some previous overhead resistance at around $47.15 a share. I expect this stock to continue to trend higher in 2011 and investors should look to add this name on any meaningful pullback.
decreased its position in Marathon Oil by 6% in the most-recent quarter but still holds 2.1 million shares; the stock comprises almost 3% of Snow Capital's total portfolio. According to Karvy Global, it's one of
10 energy stocks for rising crude
as well as
10 energy stocks analysts favor
, and with a B buy rating from TheStreet Ratings, it's one of the
.
Double Eagle Petroleum
If you want to take a bit more risk in the energy sector but you still want to buy a market leader, I would suggest considering shares of
Double Eagle Petroleum
(DBLE)
. This company is an independent energy firm engaged in the exploration, development, production and sale of natural gas and crude oil, primarily in the Rocky Mountain Basins of the western U.S. The stock is one of the best performers in 2011 with shares already up around 92%.
I have a sneaking suspicion that this stock has become a popular play for traders who want to play the
without taking much risk abroad in areas that aren't displaying a lot of stability at the moment.
Market players might want to wait for a meaningful pullback towards some previous support at around $8.50 to $7.50 a share before you consider adding this stock to your portfolio. If the stock can hold at those levels and find some buying interest, then another uptrend in price could be setting up to begin again. I say again because the stock has recently sold off pretty sharply from $11.50 to its current price at around $9.50 a share.
maintained a 156,919-share stake in Double Eagle in the most-recent quarter; the stock comprises 0.6% of Bruce's total portfolio.
If you think the chip sector is going to be the place to be in 2011, then I would suggest taking a look at three of the market leaders in that space, which are
Nvidia
(NVDA) - Get NVIDIA Corporation Report
,
Silicon Motion Technology
(SIMO) - Get Silicon Motion Technology Corp. Report
and
Micron Technology
(MU) - Get Micron Technology, Inc. Report
. Shares of graphic chip maker Nvidia are up around 50%, and shares of multimedia chip maker Silicon Motion are up 92%, while shares of memory chip maker Micron are up around 45%.
The catalyst here is pretty simple to understand for these names, and that's the trend towards mobile applications. As long as the market for mobile wireless devices continues to grow then these stocks are going to benefit since their chips are needed to give consumers the mobile application experience that they desire.
David Tepper's Appaloosa Management
scooped up 17.76 million shares of Micron in the most-recent quarter, one of
11 new positions Tepper initiated
in the period. The stock, already one of Tepper's top 10 holdings, comprises 2.9% of the total portfolio.
To see more of the best performing stocks in 2011, like
Netflix
(NFLX),
Datalink
(DTLK) and
Sunrise Senior Living
(SRZ), check out the
portfolio on Stockpickr.
-- Written by Roberto Pedone in Winderemere, Fla.
RELATED LINKS:
>>3 John Paulson Stock Buys for 2011
>>5 Leaders of the 2011 Tech Run
>>3 Stocks Setting Up to Break Out
Follow Stockpickr on
and become a fan on
Facebook.
At the time of publication, author had no positions in stocks mentioned.
Roberto Pedone, based out of Windermere, Fla., is an independent trader who focuses on stocks, options, futures, commodities and currencies. He is also an outside contributor to Beconequity.com and maintains the website Maddmoney.net, which he sold to Blue Wave Advisors in 2008. Roberto studied International Business at The Milwaukee School of Engineering, and he spent a year overseas studying business in Lubeck, Germany.