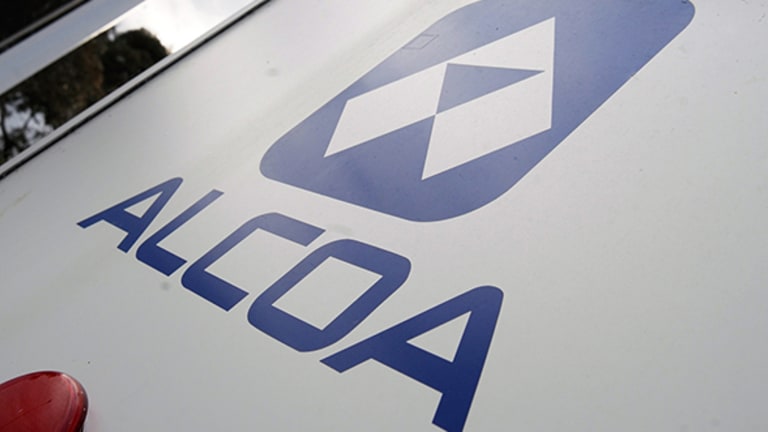 7 Stocks Jim Cramer Has Found Amid the Stock Market Rubble
These names are unlikely to be this low next year at this time.
NEW YORK (Real Money) -- The "new low" list looks like a pile of rubble after some bear set up an improvised explosive device. Everything you pick up looks broken and crushed and of no use to any portfolio.
That's because the list is all about oil, all about the horrendous non-stop decline in oil that will only take on mammoth proportions if we take out the $43 mark where we have bounced twice this year. When I look at the stocks, I have to tell you that only a cockeyed optimist would think that the level can hold -- there is that much destruction on the list. Most of these stocks are independent oil and gas companies that pay little or no dividend or oil drillers and services companies that may not even survive the era intact if oil keeps going lower.
That's why it's so hard to find anything to buy. So, many industrial companies that in another era might be intriguing, companies like Emerson (EMR) or Dover (DOV) -- really solid, old-line manufacturing companies, the former with a good yield, the latter with such a winning history -- are so tied to the oil cycle that they have no real support here. I am particularly shocked at Emerson, which, for so many years, was perhaps in the top-five industrial companies we have in this country. Now it seems that every line of business is bad and there's no silver lining, save perhaps an activist, although we know activists like to go after firms where they already have the wind at their backs.
But that doesn't mean there aren't stocks worth looking at. Let me give you seven that I am eying for opportunities, even as their next moves seem like they are to the downside. While no investor can time anything perfectly, these stocks make sense as unlikely to be this low next year at this time for a variety of catalysts.
Let's start with Alcoa (AA) . Now Alcoa is been on a one-way trip to Hades ever since China collapsed. The company has made some shrewd acquisitions that make it much more of an aerospace company than a commodity aluminum company, but it isn't getting any credit for doing so. If you think Warren Buffett is smart to buy Precision Castparts (PCP) , you should buy Alcoa.
Applied Materials (AMAT) reports this week and it's been thrown off-kilter by the aborted Tokyo Electron merger and Intel's (INTC) cut in capital expenditures. But if it wanted to bring out value it could spin out its solar division which I don't think is reflected down at these prices.
Many utilities have come down, but few as far as the 20% decline for Entergy (ETR) , which is a terrific power producer in the Southeast. What a great place to get started given low rates. Even if the Fed tripled rates in three months' time, I would like this.
The next is an oddity, an incredibly well-run company that's buying back stock aggressively because it's trading well below a clearly identifiable book value. I am talking about Loews (L) , the insurance, oil and gas and hotel conglomerate run by the Tisch family. Sure, it owns more than 50% of Diamond Offshore Drilling (DO) , a not-so-hot driller; it also owns 89% of CNA Financial (CNA) , an excellent insurer. Book value's $51, the stock's at $37. It's hard for me to believe that its $1.5 billion stake in Diamond should penalize this company that greatly.
Spectra Energy's (SE) a natural gas transmitter with a 5% yield that just crushed numbers. It is bringing cheap Marcellus and Utica gas to the starved-for-natural gas Northeast. Sorry, can't be that negative.
I am not going to tell you to buy Exxon Mobil (XOM) now. I think it's going lower. Maybe a lot lower. But I will tell you that this company is the most conservative company in oil and gas, so if its yield gets to 5% -- it stands at 3.8% right now -- I might tell you to buy it with your eyes shut.
Finally, there's Procter & Gamble (PG) . Yes, it has products that are too expensive. True, it is bloated and getting its butt kicked. Absolutely, it is going in the wrong direction vs. Unilever (UL) , (UN) . However, if I can get P&G at 4% -- it's currently at 3.5% -- I am going to have to make a bet that a new CEO can fix this company and get its old growth back. I know it's not a great reason to recommend a stock, but P&G just simply isn't that bad a company to pass on if it can get to $70, just five points from here. 
Get an email alert each time I write an article for Real Money. Click the "+Follow" next to my byline to this article.
Must Read: 10 Stocks Billionaire John Paulson Loves
At the time of publication, Jim Cramer's charitable trust Action Alerts PLUS held no positions in stocks mentioned.