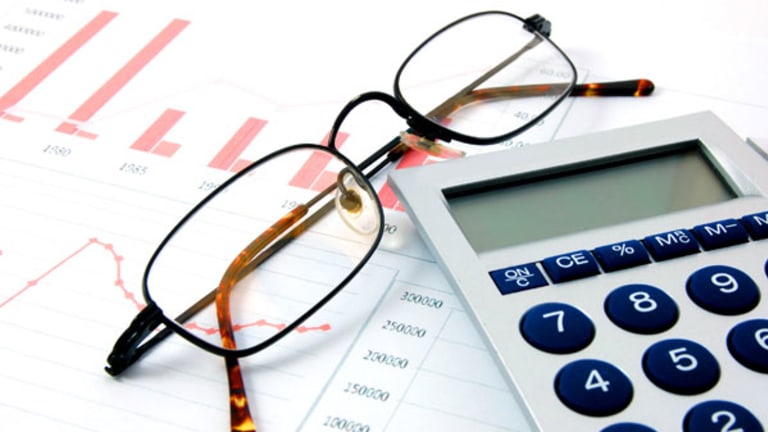 Publish date:
6 Stocks, ETFs Endowments Are Bullish On
University endowment managers have cash and talent -- and thanks to 13F filings with the SEC, we can take a look at the stocks they bought in the most recently reported quarter.
University endowment managers have cash and talent -- and thanks to 13F filings with the SEC, we can take a look at the stocks they bought in the most recently reported quarter.
BALTIMORE (Stockpickr) -- When most investors talk about "institutional investors," they're usually talking about mutual funds, money managers and hedge funds. But there's a different sort of institutional investor you should be watching in this market.
Other sorts of institutions -- such as colleges, universities, and nonprofits -- are also active in the investment space. And with billion of dollars in assets and dedicated in-house portfolio management teams, the moves being made by these institutions of a different sort are significant.
>>5 Stocks Setting Up to Break Out
University endowment managers have cash (the five biggest college endowments alone manage more than $86.5 billion), and they have talent (veterans include Mohamed El-Erian, the PIMCO co-CIO who previously headed Harvard's mammoth endowment) -- and thanks to 13F filings with the SEC, we can take a look at the stocks endowments are bullish on this quarter.
To be sure, stocks and ETFs only make up part of endowments' AUM; filings show around $22.2 billion in equity investments as of the most recent quarter. But they also poured significant assets into new stock positions this past quarter
Today, we'll take a look at
six of the biggest position increases endowment funds took on
.
Berkshire Hathaway
Endowment funds must like the Oracle of Omaha: The biggest position increase among endowment funds last quarter was
Berkshire Hathaway
(BRK.B) - Get Berkshire Hathaway Inc. Class B Report
, the holding company run by storied investor
. All told, endowments picked up 14.3 million shares of Berkshire Hathaway's B-shares in the third quarter, a $499.2 million bet on Berkshire.
So far, that's turning out to be a solid buy. Shares of the firm are up nearly 9.2% in the trailing three months.
Berkshire is a conglomerate that owns a wide range of businesses, from See's Candies to NetJets. At its core, though, Berkshire is an insurance firm, serving consumers through GEICO, and taking on more complex insurance products through reinsurance arm General Re.
Berkshire's diversification is one of its biggest assets. With more than 70 individual companies under its corporate umbrella, the company's otherwise massive financial sector exposure is mitigated. In some sense, the fact that Berkshire is a complete portfolio in and of itself provides justification for endowments' taking a large position in the company.
Berkshire also shows up on lists of
5 Financial Stocks Hedge Funds Are Buying
and
10 Stocks Held by the Most Successful Hedge Fund Managers
.
Vanguard MSCI Emerging Markets ETF
Because global tactical asset allocation strategies are common among endowments, exchange-traded funds have become a popular way for endowment funds to gain exposure to asset classes, markets or sectors without having to resort to higher-cost or higher-complexity derivatives.
Last quarter, the
Vanguard MSCI Emerging Markets ETF
(VWO) - Get Vanguard FTSE Emerging Markets ETF Report
was the most heavily bought ETF name, with 3.1 million shares acquired -- a $97 million increase in market value.
VWO is a fund that tracks the MSCI Emerging Markets Index, a benchmark that carries exposure to China, Brazil, South Korea, Taiwan, and a number of other emerging economies. Because these countries are projected to sustain high growth levels over the next few years, they make attractive alternatives to the drama-filled economic stories being told in the Western world. And because manufacturing tends to be a bigger component of emerging economies, this fund has heavier exposure to physical good production rather than service-based businesses.
That said, it's important to remember that emerging markets act a bit like a high-beta U.S. stock market. With correlations still high between all stocks, this fund is likely to outperform the
S&P 500
when times are good, and underperform it when times are tough.
VWO shows up on a recent list of
7 ETFs on Investors' Holiday Wish List
.
Goodrich
Goodrich
( GR) was the only name on this list of endowment favorites that was a new initiation last quarter. Endowments bought 555,000 shares of the stock in what amounts to a $67 million position. The purchase probably has more to do with Goodrich's recent corporate actions than its aerospace businesses, however; in September,
United Technologies
undefined
announced that it'd be buying the firm for $127 per share.
Goodrich is a major supplier of landing systems, interiors and nacelles (exterior enclosures for an aircraft), and aviation electronics for both commercial and military applications. That's a big departure from the car tire business that Goodrich exited in the late 1980s, and a good fit for UTX.
At $123 per share, Goodrich is currently a merger arbitrage opportunity. If the deal closes as planned, investors who buy shares of GR are due to receive their investment plus $4 per share in cash. With risks of the deal falling through looking small, there's still a strong opportunity in this trade.
Goodrich, one of TheStreet Ratings'
top-rated aerospace and defense stocks
, shows up on a recent list of
20 Winning Stocks Set to Post New Highs in 2012
.
SPDR S&P 500 ETF
Another ETF that got ratcheted up by endowments last quarter was the venerable
SPDR S&P 500 ETF
(SPY) - Get SPDR S&P 500 ETF Trust Report
. With $88.6 billion in assets under management, SPY is not only one of the largest ETFs on the market today -- it's also one of the most versatile. Because it mirrors the popular S&P 500 (my preferred proxy for the broad market), it's a one-stop shop for investors looking for exposure to "stocks" as a group.
Scale also has its advantages: SPY is also one of the cheapest ETFs on the market, with an expense ratio of 0.09%.
As many investors turn to a more tactical approach to investing in stocks, SPY also has an added advantage: because it's a single security, it can be added or unloaded in a single order. That flexibility makes it a worthwhile position for a whole spectrum of investors.
Endowments bought 413,553 shares of SPY last quarter, a $46.4 million increase.
Scott Rothbort also featured SPY in "
5 Stocks to Buy for an End-of-Year Rally
."
iShares FTSE China 25 ETF
If SPY is a way to get exposure to the U.S. broad market, the
iShares FTSE China 25 ETF
(FXI) - Get iShares China Large-Cap ETF Report
is a comparable way to get exposure to China. The fund tracks the
FTSE China 25 Index
, a market-cap weighted average of the 25 largest Chinese stocks that are available to international investors.
Things haven't been quite as attractive for this fund lately; shares are down nearly 20% year-to-date on Chinese market weakness.
There are a few reasons for that. First is the fact that the fund carries nearly 50% exposure to financials. With the broad financial sector under pressure right now and growing concerns over China's financial system, that exposure may be too much for many to stomach.
At the same time, the Chinese market has been showing some technical weakness, plunging to new lows as U.S. stocks hold support. For investors seeking international exposure, VWO (mentioned earlier) looks like a more balanced and less expensive approach.
Endowments picked up 1.4 million shares of FXI last quarter, increasing their exposure to China by $35.3 million.
FXI also shows up on a list of
10 Investments Billionaire Steven Cohen Is Making Right Now
.
M&T Bank
Another major new initiation came in the form of
M&T Bank
(MTB) - Get M&T Bank Corporation (MTB) Report
, one of four banks that
I said you should still buy in this market
. Endowments picked up 500,000 shares of the bank, adding on a $35 million position to their portfolios.
M&T Bank is a huge regional bank, but it's focused on a portion of the East Coast that spans from Virginia to upstate New York. That geographic footprint includes many areas that have held up better in the wake of the housing crash, resulting in lower loan losses for M&T than for peers that had exposure to shakier markets like Florida.
Another saving grace for MTB was the firm's decision to stick with banking during boom times, eschewing the higher returns of higher-risk financial services practices for its core competency.
The firm's 3.73% dividend yield is another factor that makes it a standout among banks. Investors looking for a combination of income and financial sector exposure could do much worse than this name.
M&T also shows up on a recent list of the
5 Most-Shorted Big Bank Stocks
.
To see these stocks in action, check out the at
Endowment Buying Q3 2011 portfolio
on Stockpickr.
-- Written by Jonas Elmerraji in Baltimore.
RELATED LINKS:
>>5 Stocks to Buy for a Santa Claus Rally
>>7 Relative Strength Stocks to Beat the Market in 2012
>>5 High-Yield Stocks That Could Pop
Follow Stockpickr on
and become a fan on
Facebook.
At the time of publication, author had no positions in stocks mentioned.
Jonas Elmerraji is the editor and portfolio manager of the Rhino Stock Report, a free investment advisory that returned 15% in 2008. He is a contributor to numerous financial outlets, including Forbes and Investopedia, and has been featured in Investor's Business Daily, in Consumer's Digest and on MSNBC.com.