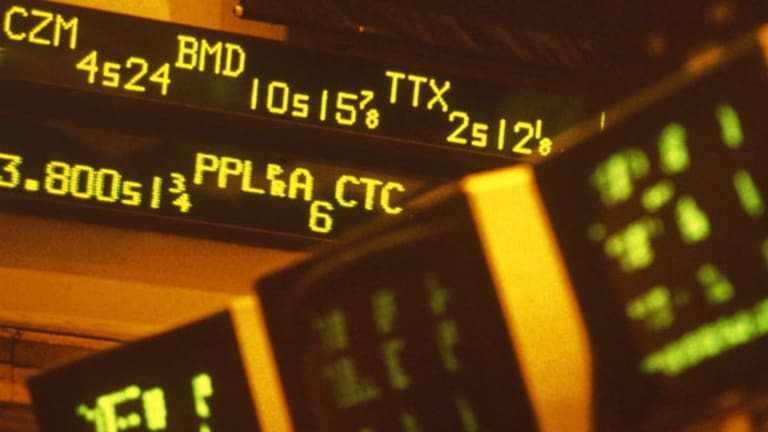 6 Social Networking Stocks to Consider
With Goldman Sachs' recent investment in Facebook, it's time for retail investors to look for ways to profit from the social networking trend.
WINDERMERE, Fla. (Stockpickr) -- By now you've probably heard about the huge investment that Goldman Sachs Group (GS) - Get Goldman Sachs Group, Inc. Report has made in Facebook.
In case you missed it, Goldman has decided to invest $450 million in the social networking Web site, along with a $50 million investment from a group of Russian investors at Digital Sky Technology. Goldman clearly sees a big opportunity here to capture a piece of the booming social media market. And when Goldman sees an opportunity, it doesn't mess around -- it goes after the best. And Facebook is the best.
Facebook is hands down the leading social networking site, with over 500 million active users, and it overtook Google as the most-visited site in 2010. The Goldman investment now values Facebook at around $50 billion. That might seem like a rich valuation, but let's not forget that the company is reported to have brought in around $2 billion in revenue in 2010. The cash infusion from Goldman will allow Facebook to accelerate its pace of acquisitions and attract the top talent to help lead the company into new growth markets.
Related:
What's truly amazing about Facebook is that it's not just a recreational site. It's also a leading destination for companies to interact with their customers and market new products and services. If you're a business operating in this modern mobile world and you're not utilizing Facebook, you're missing out on a booming trend that could help you capture new business. Facebook could become the first Web site that every business on the planet inevitably ends up utilizing. The power and growth from social networking is still in its infancy.
Retail investors need to start looking at ways to profit from this trend right now, while we're still in the early stages. Goldman Sachs has set up a special-purpose vehicle that will allow its clients to buy shares of Facebook if they have a minimum of $2 million. But if you don't have the $2 million, don't worry -- there are plenty of publicly traded ways to play the social networking boom.
Here's a look at a few stocks that
could benefit big off of the growing social networking trend
.
One of the best ways to play social networking is with iPad- and iPhone-maker
Apple
(AAPL) - Get Apple Inc. Report
. Apple isn't a pure play on social networking, but the company's popular gadgets are some of the top ways that consumers access social media sites such as Facebook, LinkedIn and Twitter. Apple's iTunes has an entire section dedicated to social networking apps. So Apple doesn't even have to buy or create its own social networking site -- it can simply benefit off of everyone else's sites through the mobile Internet boom.
But Apple isn't going to just sit by and not join the party. The company recently published some details about a
, indicating a social networking app that would key in on shopping. This new app would allow users to chat with other network users about products and services, get crowd-generated ideas and view entire store catalogs inside an all-in-one app. The new patent is titled "Social Networking in Shopping Environments."
Apple gets social networking, and it is going to leverage its smartphone and tablet products to cash in on apps that will do a lot more than just focus on socializing. I think of Apple as a hardware beneficiary of the social networking trend. If you build it, Apple will develop and sell the hardware products that will deliver a rich and fun way to use social networking services.
Important Apple bulls include
, who increased his position in the stock by 13.4% in the most recent reporting period, and
, which reported a 20.6% position increase. In fact, Apple was one of the quarter's
attracting the most hedge fund interest. The stock also made it onto various to stocks list for 2011, including
and
.
U.S.-based search king
Google
(GOOG) - Get Alphabet Inc. Class C Report
will also benefit from social networking app mania via its Android smartphone platform, but not likely to the extent Apple will. There are some rumors that Google is going to introduce a direct competitor to Facebook called
that would launch sometime in 2011. But until we see that product rollout, it's too hard to know if it will actually be a viable competitor.
Google might be better-served to use some of its $30 billion in cash to buy a top social media site such as Twitter instead of building its own sites. The company recently tried to do just that with a $6 billion offer for daily deals site Groupon, but that deal fell apart.
I will point out that Google does already have its foot in the social networking door with sites such as Orkut and YouTube, but neither of these currently has the momentum of a Twitter or Facebook. Google has proven in the past that it can be an innovator with online trends, so let's not count it out just yet.
Google's bulls include
Julian Robertson at Tiger Management
, whose portfolio has 6.7% exposure to the stock, and
, which also owns Apple. With a
, it's one of TheStreet Ratings'
. Google has seen
a fair amount of insider selling
lately.
Another great way to play social networking is with China-based online media company
Sina
(SINA) - Get SINA Corp. Report
. Sina has a fantastic social media networking product called Weibo, a Twitter-like micro-blogging platform that currently has over 50 million users in China and Taiwan. A great advantage for Weibo is its corner on the micro-blogging market in China, which has a permanent ban on U.S.-based Twitter.
Weibo also distinguishes itself from Twitter with features such as the ability to comment on posts that are then threaded as one, content categorizations into four key groups (original, images, video and music), topic and trend categorizations that aren't just based on location and the ability to share pictures through mobile devices.
According to Karvy Global, Sina was one of the
top 10 emerging-markets stocks in 2010
.
Two more great way to play social networking are with
Dex One
(DEXO)
and
SuperMedia
(SPMD) - Get SPDR Portfolio S&P 400 Mid Cap ETF Report
, both of which offer custom Web design, marketing tools, hosting tools and social media tools for their clients. Businesses that don't understand social networking can turn to these firms for the advice and tools they need to get into the game. Think of these stocks as the social networking strategy consultants.
Both of these stocks could also be takeover targets. Dex One has a market cap of only $435 million, and SuperMedia is valued even lower, with a market cap of $182 million.
One more way to invest in social networking is with
Local.com
(LOCM)
, which is a way to play the Groupon trend. This company provides local search services on the Internet that provides information to users on around 14 million local businesses. Like Groupon, Local.com allows its customers to search on the Internet for deals and coupons from businesses that operate where they reside. Local.com also allows its users to search for businesses and events in their area that might be of interest to them.
If Google was willing to spend $6 billion to buy Groupon, then Local.com, with a market cap of only $113 million, could be a steal for any large firm that wants to get in on the social networking trend. Groupon recently completed a capital-raising investment round that brought in around $950 million and valued the company at close to $4.75 billion.
To see more potential social networking stock ideas, including
Rediff.com
(REDF)
,
Ancestry.com
(ACOM)
and
Amazon.com
(AMZN) - Get Amazon.com, Inc. Report
, check out the
portfolio on Stockpickr.
-- Written by Roberto Pedone in Winderemere, Fla.
MORE FROM STOCKPICKR:
>>4 S&P 500 Stocks Poised to Rebound
>>Top Dogs of the Dow Stocks for 2011
Follow Stockpickr on
and become a fan on
Facebook.
At the time of publication, author had no positions in stocks mentioned.
Roberto Pedone, based out of Windermere, Fla., is an independent trader who focuses on stocks, options, futures, commodities and currencies. He is also an outside contributor to Beconequity.com and maintains the website Maddmoney.net, which he sold to Blue Wave Advisors in 2008. Roberto studied International Business at The Milwaukee School of Engineering, and he spent a year overseas studying business in Lubeck, Germany.