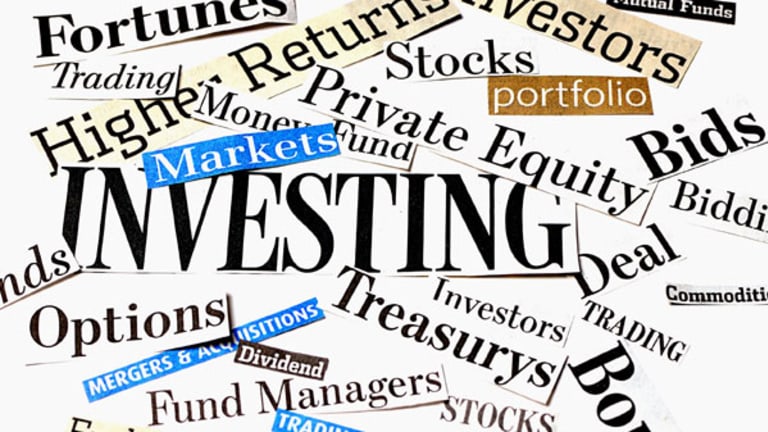 6 Small-Cap Stocks to Fuel Your Portfolio
These small-cap stocks provide opportunities in the midstream part of the oil and gas industry.
These small-cap stocks provide opportunities in the midstream part of the oil and gas industry.
MILLBURN, N.J. (Stockpickr) -- Recently crude oil prices have spiked, creating a series of macroeconomic concerns, of which rising gasoline prices, the increased potential for a recession and a reversal of recent stock market gains are taking center stage.
I attribute the rise in crude oil prices to a series of concurrent events and conditions such as:
1. Concerns over mounting tensions associated with the nuclear weapons threat coming out of Iran.
2. Trapped crude oil, which is unable to make itself from Canada or Oklahoma to the coastal refineries in the U.S.
3. Lack of a comprehensive, cogent and practical energy policy from the Obama administration in Washington. Just recently, the administration rallied Democratic senators to reject a Republican amendment to a transportation bill, which would mandate the construction of the Keystone XL oil pipeline.
4. A failure of the CFTC to prevent and curb excessive speculation.
5. The media. Apparently, according to the local, national and cable news, gas prices at the pump are going to $5. That prognostication is based on speculation and not fact or rigorous research.
Points 1, 4 and 5 are, in my opinion, transitory or short-term in nature. I find points 2 and 3 above to provide the greatest opportunity from an investment point of view. This nation cannot get the raw product to the refineries fast enough or efficiently. Thus we need to improve both oil and gas storage and transportation capabilities. In the meantime, existing companies that provide storage and transportation are at an advantage. Furthermore, the aging oil and gas infrastructure will require repair and maintenance.
One conclusion could be that the integrated oil companies might benefit from the increase in crude prices. However, those benefits will be offset by pain caused from a multi-year trough in natural gas prices. Those companies are to be avoided.
Hence, I am seeking small-cap stocks that provide opportunities in what is considered to be the midstream part of the oil and gas industry. Here are
five small-cap opportunities in the oil and gas sector
.
Mitcham Industries
Market Cap: $248.3 million
Mitcham Industries
(MIND) - Get Report
specializes in seismic oil and gas equipment sales and leasing. When I had the opportunity to talk to the CEO and President Billy Mitcham several years ago, I found him to be very knowledgeable and forthright.
>>9 Gold, Oil Stocks That Rise on Bad News
The company, after having a difficult year in 2010, rebounded in 2011 and is expected to drive earnings to record levels in 2012 and 2013. The seismic or geophysical oil and gas equipment industry is highly specialized and growing.
Recently, the stock has been moving higher on strong levels of trading volume, but it has pulled back after making a new all-time high price of $26.76 in the last month. I think the pullback in the price of this stock creates a buying opportunity.
Matrix Service
Market Cap: $354.6 million
Matrix Service
(MTRX) - Get Report
is a full-service industrial oil and gas contractor providing construction and repair and maintenance services in Oklahoma, New Jersey and Canada, with a scattered presence in several other American states. The company services four markets: aboveground storage tanks, downstream petroleum, electrical and instrumentation, and specialty liquefied storage tanks.
>>5 Rocket Stocks Ready to Launch Higher
This company is squarely in the middle of the storage business both operationally and geographically. The company is expected to generate 26% earnings growth and 20% revenue growth in the fiscal year ended June 2012. In fiscal 2013, earnings are expected to rise by a similar percentage. As of the December 2011 quarter, Matrix Services held $37 million in net cash, which included less than $1 million of debt. This comes out to about $1.40 per share of cash.
Matrix Service could easily trade up to $20 per share.
Newpark Resources
Market Cap: $704.6 million
Newpark Resources
(NR) - Get Report
is an oil and gas exploration and production industry service provider operating in North and South America and in the Mediterranean. The company has four main products and services: drilling fluids, environmental and waste services, industrial mineral services, and mats and integrated services.
While the company operates mostly in the upstream rather than the midstream part of the industry, I still believe that it is an excellent investment candidate in the small-cap oil and gas industry. For one thing, the Obama Administration seems to be focused on the environmental aspect of energy production. The company's Newpark Environmental Services unit provides environmental service solutions to upstream production companies.
The stock sells for 8.5 times current year's EPS estimates which are expected to grow by 12% in 2012 and 15% in 2013. I have written quite often about taking advantage of companies that sell at a PEG ratio of less than 1 (such as in "
3 Low-PEG, High-Momentum Stocks
"). Newpark Resources fits this criterion; as such, I like it as an investment.
Newpark shows up on a list of
.
Calumet Specialty Products
Market Cap: $1.3 billion
Calumet Specialty Products
(CLMT) - Get Report
is a refiner and processor of hydrocarbon based products. The company's end products, which are used for industrial and consumer purposes, include base oils, jells, ointments, petroleum sulfonates (which are used in metalworking and oilfields), solvents, wax and mineral oils. I would consider the company to be a midstream specialty chemical company.
Calument, which is structured as a limited partnership, distributes $2.12 a share to its shareholders, which equates to a yield of about 8.6%; it's one of the
highest-yielding energy stocks
. The stock sells for 12 times 2012 estimates, and earnings are expected to grow by 20% in the following year.
I value the stock at $30, hence giving an investor a 30% total return to my target price this year.
Calumet is also one of the
top holdings at David Tepper's Appaloosa Management
as of the most recently reported quarter, comprising 3.4% of the total.
Holly Energy Partners
Market Cap: $1.7 billion
Holly Energy Partners
(HEP) - Get Report
specializes in oil and gas logistics. The company operates a system of petroleum product and crude gathering pipelines in Texas, New Mexico, Oklahoma and Utah, distribution terminals in Texas, New Mexico, Arizona, Utah, Idaho, Oklahoma and Washington and refinery tankage in New Mexico, Kansas, Wyoming and Utah.
The company fits my theme to a tee. Fundamentally, earnings are expected to rise 18% in 2012 and 6% in 2013. Given what I mentioned about the increasing need for storage and transportation, I believe that the forward 2013 estimates are too conservative.
>>7 Dividend Stocks That Want to Pay You More Cash
The company, like Calumet Specialty Products, operates as a limited partnership and has a payout of nearly 6% to its shareholders. On a total return basis, shareholders can expect to earn 20% from Holly Energy Partners in 2012.
Plains All American Pipeline
Market Cap: $12.5 billion
This is a bonus pick. While
Plains All American Pipeline
(PAA) - Get Report
is technically a large-capitalization stock, I still want to point it out to you.
Last week the company sold shares in a spot secondary issuance. The secondary was priced at $80.03 vs. a closing price of $82.36 at the market close the same day. The stock is still selling around the secondary offering price. I bought stock on the offering, and my experience is that once you buy an MLP on a secondary issue and hold it for a short period of time, the stock will return at least to the pre-secondary, and you might also grab one or more dividend payouts along the way.
-- Written by Scott Rothbort in Millburn, N.J.
RELATED LINKS:
>>5 Big Stocks to Trade for Gains
>>7 Dividend STocks Promising Growth and Protection
>>5 Cheap Stocks for an Auto Industry Renaissance
Follow Stockpickr on
and become a fan on
Facebook.
At the time of publication, Rothbort was long CLMT and PAA, although positions can change at any time.
Scott Rothbort has over 25 years of experience in the financial services industry. He is the Founder and President of
, a registered investment advisor specializing in customized separate account management for high net worth individuals. In addition, he is the founder of
, an educational social networking site; and, publisher of
The LakeView Restaurant & Food Chain Report
. Rothbort is also a Term Professor of Finance at Seton Hall University's Stillman School of Business, where he teaches courses in finance and economics. He is the Chief Market Strategist for The Stillman School of Business and the co-supervisor of the Center for Securities Trading and Analysis.
Mr. Rothbort is a regular contributor to
TheStreet.com's RealMoney Silver
website and has frequently appeared as a professional guest on
Bloomberg Radio
,
Bloomberg Television
,
Fox Business Network
,
CNBC Television
,
TheStreet.com TV
and local television. As an expert in the field of derivatives and exchange-traded funds (ETFs), he frequently speaks at industry conferences. He is an ETF advisory board member for the Information Management Network, a global organizer of institutional finance and investment conferences. In addition, he is widely quoted in interviews in the printed press and on the internet.
Mr. Rothbort founded LakeView Asset Management in 2002. Prior to that, since 1991, he worked at Merrill Lynch, where he held a wide variety of senior-level management positions, including Business Director for the Global Equity Derivative Department, Global Director for Equity Swaps Trading and Risk Management, and Director for secured funding and collateral management for the Global Capital Markets Group and Corporate Treasury. Prior to working at Merrill Lynch, within the financial services industry, he worked for County Nat West Securities and Morgan Stanley, where he had international assignments in Tokyo, Hong Kong and London. He began his career working at Price Waterhouse from 1982 to 1984.
Mr. Rothbort received an M.B.A., majoring in Finance and International Business from the Stern School of Business, New York University, in 1992, and a B.Sc. in Economics, majoring in Accounting, from the Wharton School of Business, University of Pennsylvania, in 1982. He is also a graduate of the prestigious Stuyvesant High School in New York City. Mr. Rothbort is married to Layni Horowitz Rothbort, a real estate attorney, and together they have five children.