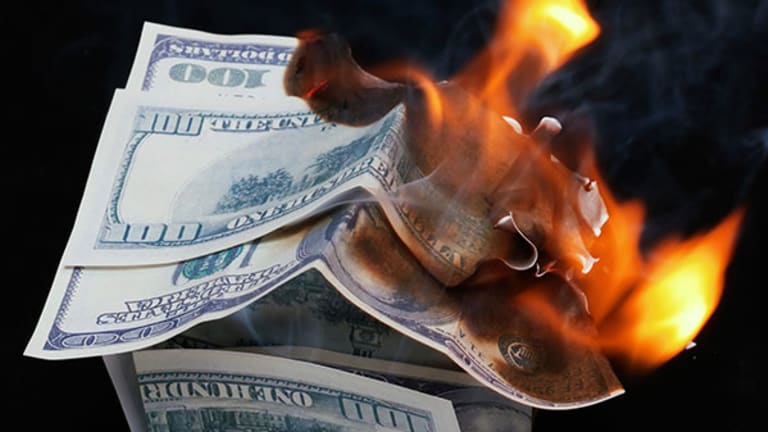 6 Terrifying Companies That Have Slashed Their Dividends Or Might Very Soon
Bye-bye dividend.
There are plenty of sectors of the economy that have improved markedly since the financial crisis of 2008 -- technology, consumer goods, the service industry, aviation and travel to name a few. But there are others, led by the commodity sector, that haven't and are in danger of getting worse.
With the Federal Reserve looking to raise the federal funds rate this year, stocks will have stronger competition from bonds (and cash), especially those that have slow growth. But while stocks offer capital appreciation, many of them offer dividend payments as well. With that in mind, investors need to be aware of which ones are raising their dividends and which ones are cutting.
Sectors such as the oil space and anything that runs the risk of competing with Amazon (AMZN) have performed poorly this year, due to headwinds including continued supply builds and lack of innovation. 
While both large and small companies run the risk of cutting their dividends due to poor financial performance or being upstaged by a competitor, we've narrowed the list down for investors to keep in the back of their minds as they continue to hunt for names to add to their portfolios.
These are six companies highlighted by TheStreet that have recently cut their dividends or are in danger of doing so in the future.
Worried about how to finance your golden years? Register here to watch a webinar in which TheStreet's Jim Cramer talks with Ken Fisher, founder of Fisher Investments, about the market trends shaping retirement planning today.