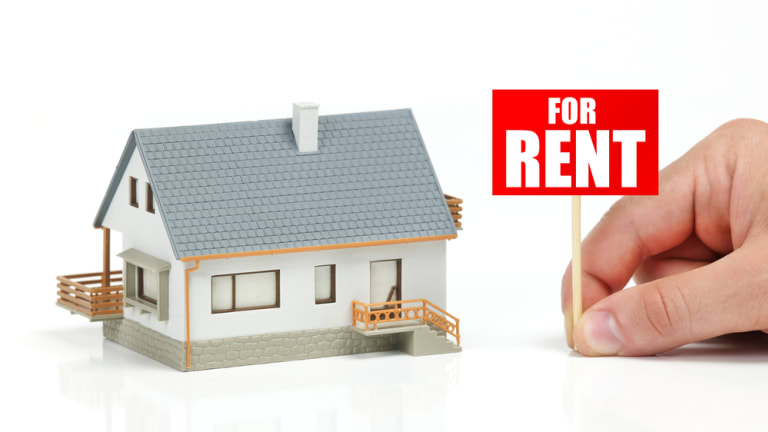 6 Reasons Skipping Renters Insurance Is a Huge Mistake
When you understand the benefits you get from an inexpensive renters policy, you won't want to leave your rental without it.
Editors' pick: Originally published Feb. 7.
Whether you rent a home in the suburbs or an apartment in a hip neighborhood downtown, you'd be distressed and perhaps financially devastated if your belongings got damaged or stolen. Fortunately, that's a risk you don't have to worry about when you have renters insurance.
And you might be relieved to know that paying for a renters policy won't kill your budget. While studies show that many renters believe coverage costs $1,000 a year, it's actually only $188 per year or about $15 per month on average, according to the National Association of Insurance Commissioners.
Here are 6 reasons why you should never skip renters insurance:
1. You likely have more at risk than you think.
Even if you're just starting out, your belongings are probably way more valuable than you think. Imagine coming home and finding your rental, and everything you own, destroyed by a fire.
What would it cost to purchase a new wardrobe, furniture, artwork, electronics, sporting goods and housewares? Not to mention any high-value items you may own like jewelry, antiques and collectibles. An average two-bedroom apartment can easily contain more than $20,000 in personal property.
With renters insurance, you choose the amount of coverage based on the value of what you own. The higher your limits, the more your premium will be.
2. Landlords don't insure you.
Don't make the mistake of thinking that if your personal property is damaged or stolen that your landlord will reimburse you. A property management company's or landlord's insurance only protects the physical structure of your home or building, not your belongings.
A landlord may be sympathetic about damage from a natural disaster or break-in, but they're not required to cover your losses. It's up to you to insure your possessions so you can replace them if something unexpected occurs.
3. Belongings are covered worldwide.
An often-overlooked benefit of renters insurance is that your possessions are covered anywhere in the world for losses resulting from perils listed in your policy (such as fire and theft). So, if your laptop is stolen from your car, a fancy watch disappears from your hotel room, or there's a fire at your storage unit, you can make a claim up to your policy limits.
4. Someone visiting you could get injured.
Getting into a lawsuit may not be something you think about when having guests over for dinner or sending out invitations for a surprise birthday party. But personal liability is one of your biggest financial risks.
For instance, if a visitor trips over a toy in your yard or falls down your stairs and sues you for medical costs, you'll be covered with a renters policy. The coverage would pay to resolve claims and defend lawsuits brought against you.
5. Injuries you cause to others are covered.
Even when you're off premises, renters insurance covers you and other members of your household (including pets) if you're found at-fault for injuring someone or damaging their property. So, if your dog bites someone at the park, the liability portion of your policy would pay medical expenses and defense costs if you're taken to court.
6. You might be forced to move after damage occurs.
Another benefit of renters insurance that you may not be familiar with is called additional living expenses. It covers the cost of a hotel and meals if you're unable to live in your rental after a covered disaster.
Some policies pay the difference between your additional expenses and your typical living expenses, others set limits on the amount or number of days you can claim.
How to Get Affordable Renters Insurance
Before you get quotes for renters insurance, make an inventory of your belongings and estimate their value so you get enough coverage. Choose a liability limit high enough to protect any savings and property you could lose if you were sued.
Use a free site like insuranceQuotes or netQuote to shop and compare the best offers. You'll be surprised how much peace of mind having a renters policy will give you and your family.
This article is commentary by an independent contributor. At the time of publication, the author held TK positions in the stocks mentioned.