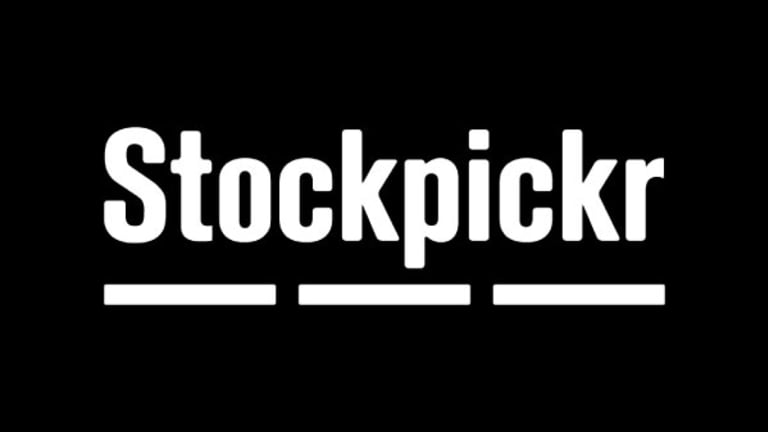 Publish date:
6 Hated Stocks to Stay Away From
If a stock is heavily shorted, then there may be major red flags that the financial media and Wall Street analysts are missing.
If a stock is heavily shorted, then there may be major red flags that the financial media and Wall Street analysts are missing.
NEW YORK (Stockpickr) -- When looking to invest in a particular company, you need to pay attention to the opinions of others. Though you'll find lots of positive media and analyst commentary on the stocks you are researching, you have to seek out the bearish views as well.
You can find these bearish views by looking at a stock's short interest position. If a stock is heavily shorted, then there may be major red flags that the financial media and Wall Street analysts are missing.
>>5 Stocks Poised to Pop on Bullish Earnings
Here are
, and a quick look at why they may be in the cross-hairs for short-sellers. Whether you currently own these stocks or are just looking into buying them, you need to dig deeper into these issues.
Sprint
The short interest in the stock of wireless services company
Sprint
(S) - Get Report
has been rising all year, recently hitting a hefty 199 million shares. Thus far, short-sellers have taken a beating as shares have actually risen more than 30% since mid-May.
But the shorts are undeterred. They spot a looming legal challenge, which in a worst-case scenario could cost the company tens or even hundreds of millions of dollars.
Earlier this year, New York State's Attorney General Eric Schneiderman sued Sprint for failing to collect sales taxes from some customers in a bid to have seemingly lower prices than rivals. Sprint counters that the uncollected portion of taxes on monthly bills reflects out-of-state calls that are beyond the purview of NY State. Other states are watching the legal fight and could decide to join New York State. In fact, that is the path that short-sellers appear to be anticipating.
You should fully research the issues regarding the lawsuit before you decide to invest long or short in Sprint.
As of the most recently reported quarter, Sprint was one of
.
Bank of America
There continues to be a great deal of unease around large banks in general and
Bank of America
(BAC) - Get Report
in particular: 255 million shares of this stock are held in short accounts. On a macro level, there are continuing concerns that the European economic crisis will eventually spiral out of control, which would wreak havoc on the global banking system.
>>5 Financial Stocks Ready for Bigger Dividends
BofA and other large U.S. banks have noted that they don't have a tremendous amount of direct exposure to Europe, thanks to hedges, but memories of Lehman Bros. and Bear Stearns and of how they suffered in a period of chaos remain fresh for many investors -- especially short-sellers.
BofA is also being targeted because it's "the worst house in a bad neighborhood." This bank made so many bad moves in the past five years that investors are now convinced that the next blunder is right around the corner. Bank stocks are clearly inexpensive, as many of them -- including BofA -- trade for well below book value. But short-sellers think the tenuous global economy will push down shares before a more stabilized operating environment brings back the buyers.
For another take on Bank of America, it also shows up on a list of
8 Post-Downgrade Bank Stock Bargains
.
Nokia
It's awfully tempting to go long with beaten-down smartphone provider
Nokia
(NOK) - Get Report
. Shares have fallen from $40 in 2007 to under $2, and many are paying attention to the company's ambitious turnaround strategy that hitches the company's fortunes to
Microsoft's
(MSFT) - Get Report
new mobile phone software.
But signs of a turnaround should have begun by now, and it's increasingly clear that Nokia won't be able to crack the hegemony of the
Apple
(AAPL) - Get Report
/
Google
(GOOG) - Get Report
smartphone duopoly. Management continues to radically cut costs to preserve cash, which is in stark contrast to the aggressive forward-thinking moves that Apple, Google, Samsung and others are taking.
Short-sellers, who now control 170 million shares, are guessing that Nokia's financial pressures deepen, and a few have begun to speak of a possible bankruptcy in a year or two.
Chesapeake Energy
Energy producer
Chesapeake Energy
(CHK) - Get Report
has amassed a very impressive set of assets, especially in the gas producing shale regions found across North America. Trouble is, the company borrowed way too much to buy up all that acreage, mistakenly assuming that robust cash flow from high gas prices would cover the debt.
Now the company is scrambling to sell assets to keep creditors at bay and fund its capital spending programs. Short-sellers think that the continuing weakness in natural gas prices will make Chesapeake's funding plans hard to accomplish. Low gas prices reduce the company's cash flow and reduce the value of any assets the company would like to sell.
>>8 Stocks Benefiting From North America's Energy Boom
Short interest fell by four million shares from the end of May through the middle of June to around 90 million, perhaps due to a change in the make-up of the company's board of directors, and the recent announcement that the company will raise several billion dollars through the sale of some pipeline assets. Still, the slightly smaller short position is high enough to rank Chesapeake as one of the most heavily shorted stocks on the
NYSE
.
As of the most recently reported quarter, Chesapeake was one of
.
Intel
and
Microsoft
Technology giants
Intel
(INTC) - Get Report
and
Microsoft
(MSFT) - Get Report
saw short interest rise more than 15% in just the two weeks ended mid-June. There are now more than 100 million shares held short in each stock, and shorts are targeting them for the same reason.
Apple's iPad has surely upended the computer world. It's become increasingly apparent that consumers are growing fond of tablets instead of PCs to consume their voracious appetite for web content.
In response, pc makers such as
Dell
(DELL) - Get Report
,
Hewlett-Packard
(HPQ) - Get Report
and others are rolling out sleek "ultra-books" that are fast, lightweight and packed with features. Microsoft and Intel would get a huge lift if ultra-books were a hit, because they are the key software and chip providers, respectively.
>>6 Sucker Stocks to Avoid at All Costs
Short-sellers are not on board with this vision. They think that ultra-books will not see huge demand, especially since they cost 50% more than a basic laptop or the iPad.
Shorts are also focusing on another issue. They note that Microsoft is on the cusp of a major release of its next major operating system, Windows 8. History has shown that corporate buyers tend to hold off on purchases of computers if they know a new version will soon be coming. That's why some think Microsoft and Intel will note a slowdown in demand this summer.
Short-sellers may be hoping it's an extended delay. These corporate buyers often like to wait another quarter or two after a new software operating system has been released, just to be sure all of the bugs have been worked out.
Intel and Microsoft show up on a list of
4 Earnings Reports Bigger Than RIM's
and were featured recently in "
5 Companies Sharing the Most Cash With Shareholders
."
To see these stocks in action, check out the
Heavily Shorted Stocks That Are at Risk
portfolio.
RELATED LINKS:
>>5 Huge Stocks Ready to Slingshot Higher
>>5 Stocks Under $10 Set to Soar
>>5 Stocks Poised for Breakouts
Follow Stockpickr on
and become a fan on
Facebook.
Stockpickr is a wholly owned subsidiary of TheStreet.com.
At the time of publication, author had no positions in stocks mentioned.