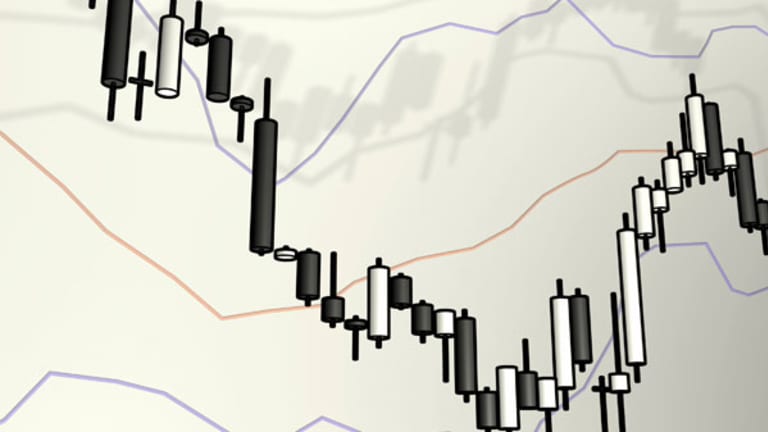 Publish date:
6 Earnings Champs That Look Like Solid Bargains
These stocks topped second-quarter profit forecasts by at least 30% , and they trade for less than nine times projected 2013 profits.
These stocks topped second-quarter profit forecasts by at least 30% , and they trade for less than nine times projected 2013 profits.
NEW YORK (Stockpickr) -- The slow economy is making it hard enough for companies just to live up to analysts' expectations. Yet even with economic headwinds in place, a few companies have been able to keep pounding out great profits -- sometimes far ahead of what analysts had been anticipating.
Of course, many of these "estimate-beaters" end up being rewarded handsomely by investors, and see their shares move up to levels that one would hardly call a bargain. Yet if you dig deep, you can find that rare breed: a company that topped second-quarter profit forecasts by at least 30% -- and that trades for less than nine times projected 2013 profits.
>>5 Stocks Poised for Big Breakouts
Here are
.
JPMorgan, Goldman Sachs, Bank of America
We'll group these three stocks --
JPMorgan
(JPM) - Get Report
,
Goldman Sachs
(GS) - Get Report
and
Bank of America
(BAC) - Get Report
-- together because they are all fairly inexpensive for some of the same reasons. Investors have been shunning bank stocks on fears that the European crisis will destabilize the global financial system. And many still remember how the financial contagion spread across the globe in 2008.
Still, it's fair to wonder if such fears are warranted. After all, banks have managed to shore up their balance sheets and reduce exposure to Europe, so the odds of another major meltdown for these banks are exceedingly remote. Moreover, signs are emerging that European policy makers, led by Germany, are finally willing to loosen up a bit to avoid forcing countries like Greece and Spain into some sort of major defualt.
Meanwhile, U.S. operations for these banks appear quite stable, and they are managing to deliver quarterly results that are well ahead of analysts' projections. All three of these banks topped second-quarter forecasts by at least 35%. In addition, JPMorgan trades for right around book value while Goldman Sachs and Bank of America trade at deep discounts to book value. Historically speaking, these banks are typically valued at around 1.5 times book value.
So whether it's a re-valuation of their very low P/E ratios, or their very low price/book ratios , these bank stocks look set to deliver solid gains if you have a multi-year time frame.
Avis Budget Group
Rental car firm
Avis Budget Group
(CAR) - Get Report
is delivering solid upside -- relative to analysts' forecasts -- for an unusual reason. The company re-acquired Avis Europe last October, which had been sold off a number of years ago. When the deal closed, management promised a wide range of cost cuts and cross-selling synergies that would boost the company's profit profile. And analysts apparently failed to account for those gains in their earnings models.
>>3 Auto Stocks to Buy Instead of Ford, GM
To give you a picture of the benefits of the deal, Avis Budget noted that the acquisition was a big factor behind a 32% jump in revenue in the second quarter. Yet EBITDA grew at an even faster pace: 39%. That's the power of cost cuts. Earnings per share rose a solid 49%, compared with a year ago. Look for more good numbers for the rest of the year. Management expects to deliver more synergies in the third and fourth quarters.
Taking a broader look at the impact of this deal, Avis Budget's annual EPS power is likely to rise from $1.65 a share in 2011 to around $2.50 a share in 2012. EPS may stay stuck in that range in 2013 while the U.S. and European economies stay weak, but by mid-decade, a firmer global economy could spike EPS well past the $3 mark, and perhaps towards the $4 mark.
Shares look like a bargain in that context, trading at a recent $16 and change.
Western Digital
Everywhere you turn, you read about how computer makers are in trouble. Both
Dell
(DELL) - Get Report
and
Hewlett-Packard
(HPQ) - Get Report
, for example, recently conceded that PC sales are steadily falling as more consumers buy tablet computers like the iPad.
That should spell trouble for this company, which is a leading producer of hard disk drives for many PC manufacturers. But
Western Digital
(WDC) - Get Report
saw trouble coming a few years ago and took decisive action that is now paying off smartly. The company went out and bought some key rivals such as Hitachi, which not only helped it to maintain market share, but also gave it better pricing leverage when dealing with PC makers.
The numbers speak for themselves. Free cash flow, which had never exceeded $1 billion in any year in the company's history, has topped that figure in two of the past three years. Indeed when Western Digital's fiscal fourth quarter results (ended June) were announced a few weeks ago, that free cash flow metric hit a stunning $2.35 billion.
Of course the low P/E ratio suggests that investors think the good times will soon end. Not so, says the company. Management is targeting $10 in EPS in the fiscal year that just began, well ahead of the $8.29 consensus forecast in pace in late July and higher than the $8.61 a share earned in fiscal 2012. All of those profits are going towards a big stock buyback which has been shrinking the shares count by at least 5% per quarter recently.
Terex
Terex
(TEX) - Get Report
provides a range of construction equipment (such as cranes, aerial lifts and other gear) that helps build roads, buildings and other infrastructure projects. As you can imagine, business was great in the middle of the last decade, but slumped badly when the Great Recession took hold in 2008. Sales fell from $8 billion in 2007 to just $3.9 billion in 2008, leading to an 80% drop in gross profits to $297 million.
Times have surely changed.
>>8 Industrial Stocks With Big Upside Potential
Thanks to two straight quarters that have exceeded consensus profit forecasts by at least 30%, this company is clearly on the mend. Earnings per share are on track to rise roughly 300% to $2 a share this year, and should exceed $2.50 a share in 2013. Meanwhile, after falling from $90 back in 2007 to a recent $20, shares trade for a high single-digit P/E ratio against projected 2013 profits.
Considering EPS exceeded $5 in 2004, 2006 and 2007, the current stock price barely begins to reflect the latent earnings power in this business model.
To see these stocks in action, visit the
portfolio.
RELATED LINKS:
>>5 Huge Stocks Set to Slingshot Higher
>>5 Toxic Stocks You Need to Sell Now
>>5 Stocks With Big Insider Buying
Follow Stockpickr on
and become a fan on
Facebook.
Stockpickr is a wholly owned subsidiary of TheStreet.com.
At the time of publication, author had no positions in stocks mentioned.