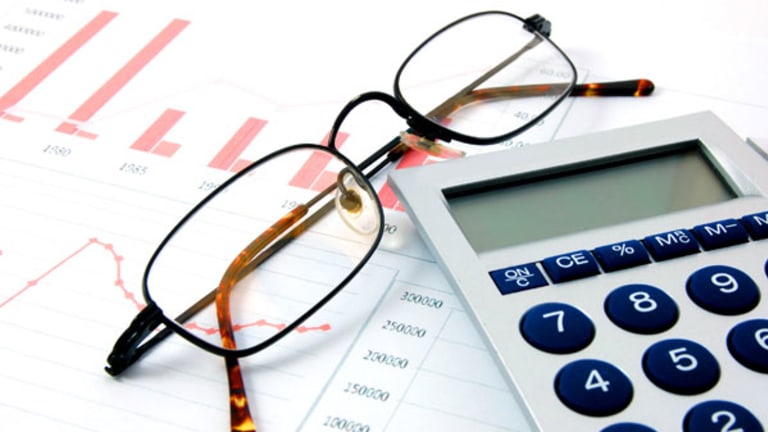 6 Dividend Stocks Paying Out More Cash
These stocks recently boosted their dividend payouts to shareholders.
BALTIMORE (Stockpickr) -- We're just a couple of weeks away from earnings season, which means that dividend investors should be keeping their eyes on the prize. Earnings season is traditionally the time when most companies announce their dividend actions, a crucial component of many investors' returns lately.
Corporate fundamentals remain strong right now. On a nominal basis, both earnings and cash are at record highs, a formula for increased dividend payouts. That's particularly true in these market conditions, when the lack of upward price action in stocks is frustrating investors. Firms that want to continue to attract funds from market participants are going to be increasingly willing to share cash with their shareholders for that reason.
>>5 Stocks You Can Buy at a Discount
Even though earnings season isn't until mid-October, dividend hikes are already starting to roll in. This week, we saw six new meaningful dividend increases hit Wall Street -- a nice change from the dividend drought that had been hampering income investors earlier this summer.
If you're an investor who's looking to outperform the broad market, there's reason to pay attention to dividend stocks.
Historically, dividend stocks are worth watching -- and not just for income investors. Over the last 36 years, dividend stocks outperformed the rest of the
by 2.5% annually, and they outperformed nonpayers by nearly 8% every year, all while paying out cash to their shareholders, according to data compiled by Ned Davis Research. The numbers are even more compelling when looking at companies that consistently increase their payouts.
With that, here's a look at our
list of recent dividend-increasers
.
McDonald's
Fast food giant
McDonald's
(MCD) - Get Free Report
was among last week's dividend increasers. With a $90.8 billion market cap, McDonald's is the largest firm to raise its payouts in the last week, hiking it by 14.75% to a quarterly 70 cents per share. That ratchets McDonald's dividend yield to a generous 3.2% right now.
With the market crushing any signs of weakness in stocks, I've been talking a lot about McDonald's lately, most recently in "
5 Stocks to Trade for End-of-Month Gains
." This defensive play is fundamentally and technically sound -- and its business is incredibly recession-resistant. That's thanks in large part to the firm's decision to distance itself from the restaurant business. I realize that sounds a bit bizarre, but bear with me.
McDonald's does own many of its own restaurants, but a huge chunk of the firm's sales come from franchise and licensing fees, a strategy that generates significant recurring cash flows. Because McDonald's also owns the land and buildings that house the majority of its franchised restaurants, the firm's cash flows are supported by rent payments that resemble a REIT (save for the tax advantages) more than a restaurant.
McDonald's is more than the sum of its parts; the combination of a powerful restaurant brand, recession resistant positioning, and massive cash generation capabilities make this firm a solid core holding for any income portfolio.
McDonald's also shows up on recent lists of
20 Top-Yielding, Top-Rated Stocks to Buy
and
3 Dividend Stocks With Double-Digit Returns
.
Accenture
Consulting firm
Accenture
(ACN) - Get Free Report
is sitting on a mountain of cash. At last count, the firm had a $5.3 billion cash position and a debt-free balance sheet -- that's $7.63 per share in cold hard cash. Now management is putting some of that huge reserve to good use, hiking the firm's quarterly dividend payout by 50% to 68 cents per share. That statistic makes Accenture the biggest-percentage dividend increaser of the last week.
Despite (or perhaps because of) difficult operating conditions, Accenture has been doing exceptionally well lately. Accenture helps client firms increase their efficiency and solve problems, two factors that account for the firm's strength during a time when most companies are looking for expenses to cut; Accenture's offerings can be directly attributable to their clients' bottom line. As a result, the firm boasts an incredibly sticky client base that's made up of the majority of the Fortune 500.
Accenture's hefty pipeline is evidence that clients are still clamoring for the firm's expertise. The company currently has approximately $25 billion service revenues that have yet to be booked, which should prevent management from having to scrape for growth in the near-term. Accenture's dividend yield currently rings in at 2.5%.
This stock is a bit less resilient to market conditions than McDonald's, but it's still another fundamentally strong name that's worth a second look for income investors.
Accenture, which shows up in
as of the most recently reported period, was also recently featured in "
6 Cash-Rich Stocks to Buy Before 2012
."
Lockheed Martin
Lockheed Martin
(LMT) - Get Free Report
tips the scales as the largest defense contractor in the world, with more than $46 billion in annual revenue and a product lineup that ranges from F-16 fighter jets to IT services. Like many of its peers, Lockheed has been facing some uncertainty at the hands of a Congress that's overextended the U.S. budget. If defense spending cuts are mandated as a cure for the country's current budget problems, Lockheed could take a massive hit to its sales. To counter those pressures, the firm has been working on widening its net, courting other government agencies with its growing IT services arm.
That's not a strategy that's unique to Lockheed, but it is one that's been uniquely successful: The firm is currently the biggest IT services provider for the federal government. Ultimately, analysts may be overplaying just how good that revenue diversification is; a trimmed-out budget is likely to hit spending across the entire government, not just DoD. International sales to U.S. allies are a better way of protecting against political speed bumps at home.
Financially, Lockheed is in good shape. Typically, defense contractors make me a little nervous -- not because of their "sin stock" status but rather because their top-secret business units are a sort of black box for auditors. Their financial dealings can't be explored in the same way that more open units can be; as a result, investors should be aware of the slightly added risks that these firms bring to the table.
That said, the risks aren't nearly enough to make an investment in Lockheed a nonstarter -- particularly given its dividend payout. Last week, Lockheed, one of the
top-yielding aerospace and defense stocks
, increased its dividend by 33%, which brings Lockheed's yield to an impressive 5.48%.
For another take on Lockheed, check out "
5 S&P 500 Stocks to Avoid Into 2012
."
Covidien
Medical device and pharmaceutical maker
Covidien
(COV)
is another dividend name from last week. The $22 billion firm is a leader in instruments that repair tissue and can be used in minimally-invasive surgeries. In particular, Covidien is one of the biggest names in instruments used for bariatric surgeries, a growth market in the U.S., where a comparatively large obese population is expected to grow the number of operations performed five-fold over the next decade.
That focus on a specific niche is a critical element of the firm's attractiveness right now, particularly at a time when generalist medical device makers are facing pressure from specialized competitors and margin squeezing legislation. Covidien's pharmaceutical arm is somewhat less specialized, but its advantage is its pain medication exposure; the pharma arm is solidly profitable and doesn't face any mounting competition right now. As a result, it's not a concerning distraction away from the areas in which Covidien is breaking new ground.
Last week, the firm announced a 12.5% dividend increase that brings its quarterly dividend payout to 22 cents per share -- a 1.99% yield at current prices. While the yield isn't earth shattering, it's a decent option for investors looking for portfolio exposure to the medical industry.
Covidien, one of the
top-yielding health services stocks
and a holding in
, shows up on a recent list of
8 Top-Rated Diversified Stocks
.
ConAgra Foods
2011 has been a solid year for
ConAgra Foods
(CAG) - Get Free Report
, one of TheStreet Ratings'
. Shares of the firm have rallied nearly 8% this year in spite of serious headwinds from the broad market and inflationary pressures on its earnings. The company owns a portfolio of well-known food and kitchen product brands, such as Parkay, Healthy Choice, and Chef Boyardee.
Inflation has been a key concern for most food processing firms; as commodity input costs rise, their margins have been squeezed significantly. The squeeze has been particularly painful for firms that don't have any pricing power to pass some of those increases onto consumers -- without elastic prices for their food products, profitability becomes a serious question.
ConAgra has combated that problem by shying away from products with thin margins and instead focusing on its strong brand portfolio. The relatively stickier customer base of Chef Boyardee, for instance, provides much more pricing power than a private label competitor.
>>5 Stocks With Premium Brands - and Premium Profits
The company is aggressively pursuing growth through emerging markets right now, where the firm already has some exposure. Once the commodity cycle peaks, private label offerings could become a more attractive element of ConAgra's sales. The firm has a reasonably strong balance sheet and plenty of cash generation ability -- and it's one of the
highest-yielding food and beverage stocks
. The firm's 24-cent dividend payout represents a 4.35% increase, bringing its yield to 3.94%.
CH Energy Group
CH Energy Group
(CHG)
, one of TheStreet Ratings'
top-rated integrated utilities stocks
, is a small-cap gas and electric utility that serves more than 300,000 gas and electric customers in New York State's mid-Hudson River Valley. It also owns a petroleum product distributor based in the mid-Atlantic. The firm raised its dividend by 2.78% last week, bringing its total yield to 4.18%
Utilities are known for their recession-resistant businesses, and this firm is no different. While there was some demand-driven decline in the firm's bottom line, CHG was able to maintain a high level of profitability throughout the recession. Profits are nearing their pre-recession levels once again.
>>20 Highest-Yielding Utility Stocks
The utility business is capital intense, and not surprisingly, it means that the firm currently has a reasonably large debt load. Still, that debt is more than manageable given CHG's income-generation abilities right now.
Investors who want small-cap exposure should consider this name a viable alternative to the typical blue chip utilities.
To see these dividend plays in action, check out the
Dividend Stocks for the Week portfolio
on Stockpickr.
And if you haven't already done so,
today to create your own dividend portfolio.
-- Written by Jonas Elmerraji in Baltimore.
RELATED LINKS:
>>7 Low-PEG, High-Momentum Stocks
>>5 Stocks With Big Downside Potential
>>5 Stocks Insiders Think Are Worth It
Follow Stockpickr on
and become a fan on
Facebook.
At the time of publication, author had no positions in stocks mentioned.
Jonas Elmerraji is the editor and portfolio manager of the Rhino Stock Report, a free investment advisory that returned 15% in 2008. He is a contributor to numerous financial outlets, including Forbes and Investopedia, and has been featured in Investor's Business Daily, in Consumer's Digest and on MSNBC.com.