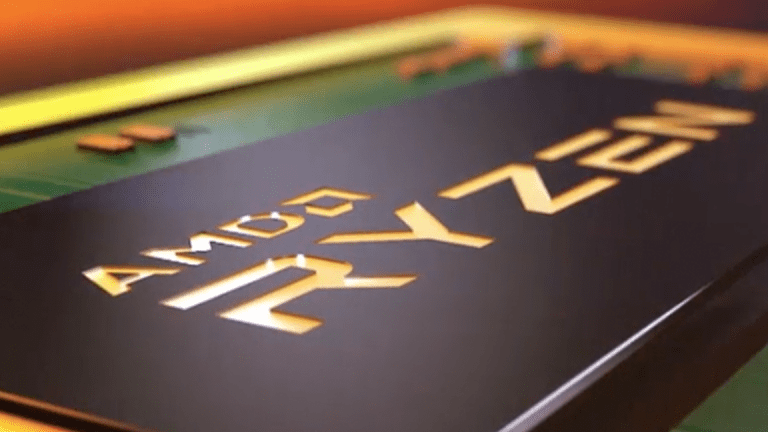 6 Chip Stocks to Play Into Earnings
This group is expected to post second-quarter EPS gains of 30%; here is how to trade it.
It's tech trade time. 
I have been trying to add to several of my holdings in the semiconductor industry group while maintaining technical discipline. If you read me often, then you know that I've never chased anything. Except for my pretty wife.
In second-quarter reports, semis and semiconductor equipment manufacturers are expected to show EPS gains of more than 30%. I would look for the industry to back this up with revenue growth of more than 15%. While the semis are heavily exposed to China, I notice that China has been slow to retaliate versus the semis in this trade dispute. China needs them as much as they need China -- maybe even more so. This will not be a permanent condition.
The Chinese government will speed toward a decreased reliance upon U.S. chips while dragging their feet on policy. China's aim was to be far more self sufficient by the year 2025. That's why intellectual property rights are such a hot topic.
So, this is my plan on the semis.
Equipment
I got rid of Applied Materials (AMAT) as trade war tensions increased. Probably the best move I've made in the space. I have been trying to add to Lam Research (LRCX) and KLA-Tencor (KLAC) on the dip. From a trading perspective, Lam has formed the best base. All three are highly exposed to China. Lam's earnings are due a week from tomorrow. I know of no CEO that lays it on the line as honestly as Martin Anstice of Lam. Until I hear his voice on that call, I will trade more, invest less.
In the meantime, KLA-Tencor August 17 $100 puts still paid more than $2 yesterday. That name found support at the $100 and $98 levels on each of the last two dips. Just an idea.
Memory
Who doesn't love Micron Technology (MU) ? I know I do. Still I have my entire equity long covered through the sale of call options. What's that do? Raises revenue, while further reducing my already favorable basis. The risk, other than equity risk? The shares get called away. Still, even in that event, I ring the register. I have not touched Western Digital (WDC) , and am not sure I plan to. The name has been a real dog, and does not compare well to any other name in the group.
GPUs
The champ here? Nividia (NVDA) ? No, not so far this year. Intel (INTC) ? At least they pay you something for your equity stake. The champ is Advanced Micro Devices (AMD) . I can't boast here. Your old pal swung and missed 25% ago. That name has returned 64% on the year (really all since April). Just tread lightly. AMD does appear to have hit resistance, and all three of these names face high levels of Chinese exposure. Nvidia is an Action Alerts Plus holding.
Left Field
There is only one chip stock that I have not sold a share of this year. Seagate Technology (STX) . The shares have gone sideways since March. Why own these? Two reasons: not a lot of Chinese exposure, and they pay me 4.3% just to own the shares. Seagate has always paid well, even in tough times. Oh also, they are exposed to crypto. Keep that in mind.
The Sarge Plan
Looking to initiate: AMD -- but I need my price.
Looking to increase: LRCX, KLAC, MU, NVDA from current 50% of intended position size to 65% -- only at my levels, even if I whiff.
Looking to decrease: INTC from 50% to 25% hopefully in mid $50s. Will consider adding upon new CEO designation.
Don't Care For Now: WDC, TXN
Just Keep Paying Me: STX
Start the Second Half Off Right With Our Free White Paper. Register today for your free copy of 7 Things All Investors Must Know in 2018, our free white paper sponsored by Fisher Investments. Click here to get your electronic copy.
At the time of publication, Guilfoyle was long LRCX. KLAC. MU, NVDA, INTC, STX equity. Short MU call options.