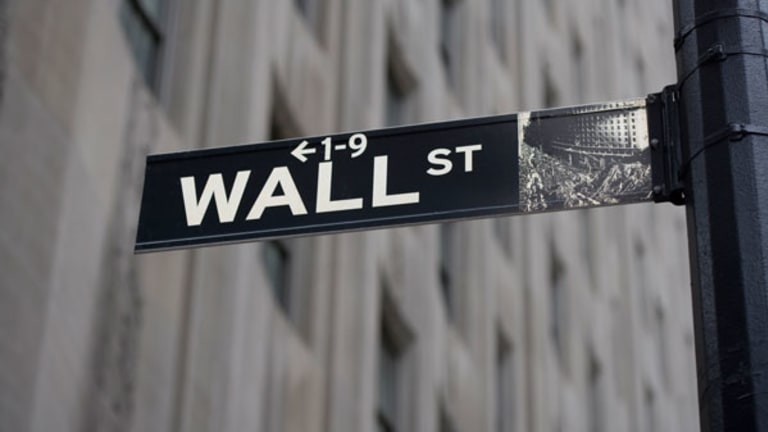 5 Value Stocks Insiders Are Snapping Up
The insider buying in these stocks points to upside while the value focus limits the downside.
NEW YORK (Stockpickr) -- Following the moves of insiders can be quite lucrative. If they're buying their own company stock, investors may be glimpsing a sign of hidden value. But insiders are notoriously bad market timers. Their buying is often premature, and shares can fall much further before they rise up to reflect that insider bullishness.
To protect against that risk, it pays to looks at companies with insider buying and also a great deal stock price support, whether it's a very strong balance sheet or simply a very low multiple on profits or cash flow.
>>5 Hated Stocks That You Should Love
Here are
five stocks that have seen both insider buying and low valuations
.
Parkway Properties
Real estate investment trust
Parkway Properties
(PKY)
fell from $18 last summer, and its shares have been in a funk ever since, recently changing at hands at around $10.50. That's the level at which insiders have been buying, and a series of changes could help bolster shares from their current levels.
Parkway has been steadily selling commercial properties in fairly strong markets and redeploying funds into more distressed markets such as Florida and Arizona. Management is betting that these regions possess the most upside when the commercial housing sector finally rebounds, if only because they have fallen so far from the peak.
To be sure, Parkway's operations looked a bit sickly in recent years, as occupancy rates at office buildings fell, and customers were able to get rent concessions. The good news: Occupancy rates are no longer falling sharply and as just-released quarterly results show, leases that are up for renewal are now flat with prior contracts, much better than the nearly 10% drops seen in the past few years. In the quarters ahead, the stage is setting for a continuing rise in occupancy rates and perhaps the early signs of long-awaited rent increases.
>>3 Financial Stocks With Huge Dividends for Weak Growth
Cantor Fitzgerald believes that Parkway's current net asset value works out to be $13 a share, which should help limit any downside. In an improving real estate market, that NAV calculation is bound to rise as well.
Parkway also shows up on a recent list of
12 Bargain Stocks With Insider Support
.
Modine Manufacturing
Insiders have been snapping up shares of
Modine Manufacturing
(MOD) - Get Modine Manufacturing Company Report
, which makes heat management products. Sadly for insiders, shares keep falling to fresh lows.
Investors have grown spooked that Modine has considerable exposure to Europe, and fear that a continent-wide economic meltdown will crimp results. That would be a shame because management has embarked on a series of cost-cutting moves that would have set the stage for sharply rising EPS.
>>12 Highest-Rated Consumer Stocks Picked By S&P
Analysts have been trimming their profit forecasts, but still expect EPS to rise by more than 50% in fiscal (March) 2013 to around $1.15 a share. Let's assume that the European economic crisis deepens and Modine only earns around 90 cents a share. Even in that context, shares are quite a bargain trading below $7.
Shares also trade at a 5% discount to tangible book value, highlighting further downside support for this beaten-down stock.
Casual Male
Casual Male
( CMRG), a retailer of menswear for the "big and tall" crowd, has surely felt the effects of a slow economy. Sales growth has been anemic, blunting major gains management had undertaken to boost gross and operating profit margins.
As a result, Casual Male is likely to earn around 25 cents to 30 cents a share in both fiscal (January) 2013 and 2014. Shares look neither overly pricey nor cheap, trading around 10 times that figure. But if the economy improves, the profit outlook could prove to be quite conservative.
To show you how undervalued this stock is, check out the price/sales ratio. Casual Male generates more than $400 million in annual sales, but the company is valued at just $140 million. That valuation was too tempting for Chairman Seymour Holtzman to ignore. Along with company director Mitch Presser, Holtzman has been consistently buying stock for much of the past six months.
Freescale Semiconductor
Freescale Semiconductor
undefined
was the chip division of Motorola that was taken private five year ago (for $17.6 billion) and then brought public again in the summer of 2011. Shares initially traded up near the $20 mark, but can be had for around $11 these days. That's the price at which a company director recently bought 40,000 shares. Freescale makes embedded chips that go into a range of applications such as automotive electronics, wireless transmission devices and consumer appliances.
>>5 Tech Stocks to Buy Instead of Facebook
That $17.6 billion valuation? Long gone. Freescale's stock is now worth just $2.7 billion, and when you add in the company's $5.9 billion in net debt, the whole company is now valued at just $8.5 billion. Freescale trades for less than three times trailing EBITDA, and that multiple can sharply expand when the company's debt load starts to gradually lighten in coming years.
Goldman Sachs estimates that Freescale will generate roughly $1.10 a share this year in free cash flow. That figure should rise to $2 in 2013 and nearly $3 by 2014 as the semiconductor cycle steadily builds.
Duocomun
Fears of a slowdown in defense spending have really weighed on
Duocomun
(DCO) - Get Ducommun Incorporated Report
, which trades 60% off its
. Yet as it turns out, Duocomun is much more exposed to the commercial aircraft market. The company makes a wide variety of composite and metal bond structures and assemblies, including aircraft wing spoilers, large fuselage skins, helicopter blades, flight control surfaces and engine components. And
Boeing
(BA) - Get Boeing Company Report
is a huge customer, promising a steady stream of orders for Duocomun as production ramps up on the 737,777 and 787 planes.
Shares look awfully cheap, trading for six times projected 2013 profits of $1.85 a share. A hefty $390 million debt load is one of the reasons shares are so cheap. Yet management is committed to a steady debt paydown, and as that happens, the multiple should slowly expand.
Spotting an opportunity, three insiders recently acquired a collective 18,000 shares at an average price of $9.40. Indeed, shares haven't been this low since 1997.
To see these stocks in action, visit the
5 Value Stocks Insiders Are Snapping Up
.
RELATED LINKS:
>>5 Earnings Stocks Poised to Pop
>>5 Stocks Your Pension Fund Loves
>>5 Stocks to Profit From a Snapback Rally
Follow Stockpickr on
and become a fan on
Facebook.
At the time of publication, author had no positions in stocks mentioned.
Stockpickr is a wholly owned subsidiary of TheStreet.com.