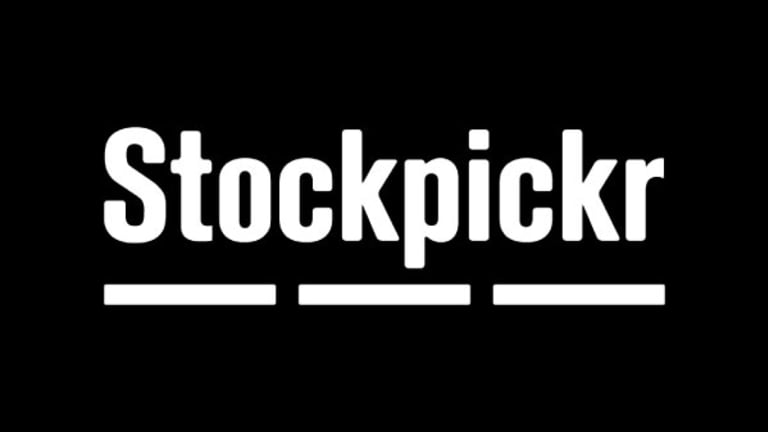 5 Trades to Take as the Market Returns to Normal
Investors are chomping at the bit to get back onto the trading floor today, as Hurricane Sandy dissipates over the Great Lakes.
Investors are chomping at the bit to get back onto the trading floor today, as Hurricane Sandy dissipates over the Great Lakes.
BALTIMORE (
) -- Investors are chomping at the bit to get back onto the trading floor today, as Hurricane Sandy dissipates over the Great Lakes. Even though it's Halloween today, investors are showing no fear over equities for once this quarter, as buyers make their presence known on Wall Street.
Maybe we've got the new month to thank for that.
>>5 Bargain Stocks to Buy Before 2013
November's first trading day kicks off at 9:30 a.m. tomorrow, and that fact alone bodes well for stocks. As I've mentioned a few times this year, the old adage of "new month, new market" has held very true in 2012, with key inflection points in the
S&P 500
matching up with well with calendar months. Since November is historically a strong month for stocks (December is too, for what it's worth), the start of the eleventh month of the year is likely to bring some seasonal upside.
So, with all that attention on Mr. Market again today, we're taking a technical look at five stocks you need to see as trading returns to normal.
>>5 Rocket Stocks to Buy After the Storm
For the unfamiliar,
is a way for investors to quantify qualitative factors, such as investor psychology, based on a stock's price action and trends. Once the domain of cloistered trading teams on Wall Street, technicals can help top traders make consistently profitable trades and can aid fundamental investors in better planning their stock execution.
So, without further ado, let's take a look at
worth trading now.
First Solar
Back in the spring, it must have felt like investors couldn't pay people to take solar stocks off their hands. But now the industry is making a conspicuous rebound -- and
First Solar
(FSLR) - Get Report
is leading it off.
Despite the fact that shares of this $2 billion solar stock have doubled since the start of June, there's additional upside in this stock right now. Here's why.
>>4 Tech Stocks to Trade (or Not)
At first glance, it looks like the rally in this stock is flattening out. In reality, though, First Solar is forming an ascending triangle pattern right now, a continuation pattern that points to higher levels for shares of FSLR. The triangle is formed by a horizontal resistance level at $26 and uptrending support that's been connecting the swing lows in FSLR since the start of September. Essentially, as FSLR bounces in between those two technical price levels, it's getting squeezed closer to a breakout above that $26 resistance level. When it happens, we've got a strong buy signal on our hands again.
The
over the course of this pattern helps to make it a textbook example of the ascending triangle. Ideally, we'll want to see volume spike on the break above $26 -- that means buyers are participating in the move.
It's tempting, but don't be early on this trade. Wait for the breakout before putting your money on the line, then keep a
just below the
.
Sears
It's been a much better year to be a
Sears Holdings
(SHLD)
shareholder. Shares of the department store chain have more than doubled in 2012. But this stock is showing investors nearly the exact same upside setup on a multi-month pullback. So how do you trade it?
Like FSLR, Sears is forming an ascending triangle pattern. It's valuable to think about how this pattern works in real terms. Ater all, patterns like the ascending triangle don't work because of magic or geometry. Instead, it all comes down to supply and demand in the market.
>>5 Dividend Winners Better Than Treasuries
That resistance level at $62.50 is a price where there's historically been a glut of supply of SHLD shares that has overwhelmed buying pressure. In other words, it a price where sellers were more eager to sell and take gains than buyers were to keep buying. A breakout above $62.50 means that the excess supply has been absorbed by increasingly eager buyers, so it makes sense to jump in and buy.
That breakout happened on Friday, and now we're waiting for confirmation before jumping onboard. It looks like SHLD is going to throw back a bit today. That's fine as long as shares hold out above $62.50. If shares correct a bit, I'd recommend buying on the bounce off of that former resistance level.
RPM International
Meanwhile, specialty chemical manufacturer
RPM International
(RPM) - Get Report
has had a less volatile 2012. Shares of the Medina, Ohio-based firm have been making an orderly ascent for most of the year, but this week's pullback in shares provides an optimal entry opportunity for investors looking to buy shares.
>>8 Stocks With Big Dividends, Steady Returns
When I say "orderly," I mean that RPM has been trading within a well-defined trend channel. That channel has helped to identify the likely price action in this stock for most of 2012, and in particular, it's helped to identify the last five swing lows in shares. With RPM coming down to test trend line support, buyers have a chance to jump in when risk is low.
It's important to wait for the bounce off of trend line support before actually buying this stock. Clearly, the best time to buy a stock that's in an uptrending channel comes at support - it's the place where shares have the furthest to move back up to resistance (the top of the channel) and where they have the least distance to move through support. Waiting for a bounce ensures that RPM can still catch a bid at that trend line.
Since a breakdown below support means that the channel is broken, support is also a logical place to put a stop below to ensure minimal risk.
Atmos Energy
Atmos Energy
(ATO) - Get Report
is forming a channel of its own -- it's just pointed in a different direction. For Atmos, the channel is moving sideways after this stock has been rallying from its late March lows. Basically, ATO is consolidating right now in a pattern called a rectangle; shares are treading water as investors figure out what to do next. Again, though, the fact that a channel has restricted price action helps us to find a trade in this stock.
At the top of the channel, we've got a resistance level at $36.75, and at the bottom, we've got horizontal support at $35. Essentially, we're waiting for a breakout through one of those prices to give us our trade signal. Typically, rectangles are continuation patterns, which means that they resolve in the same direction as previous price action. For ATO, that makes more upside a likely outcome in November.
That said, it's critical not to be early on this trade. $36.75 is our resistance level for a good reason -- it's a price that's holding a big glut of supply of shares. Until that supply gets absorbed by buyers, ATO can't move higher
by definition
.
Wait for the
to happen for this to become a high-probability trade.
DDR
Last up is retail and office REIT
DDR
(DDR)
a name that's rallied hard in 2012, jumping more than 23% on top of a 3% dividend yield. Ultimately, DDR is a good example of why it's dangerous to chase yield. While this stock has turned out good performance so far this year, a topping pattern is sending investors a sell signal this week. I'd recommend listening.
DDR has been forming a double top pattern for the last couple of months, topping out twice around the $15.60 resistance level. For a double-top pattern, the sell signal comes when shares break down below the trough that separates the two peaks, and for DDR, that breakdown came on Friday. If we get confirmation today (by keeping this stock below $15.20) then DDR becomes a short candidate in the near-term.
Think of that $15.20 level as the nearest place where there's a glut of buyers. After shares of DDR made their first top and declined, buyers were willing to jump in at $15.20 and catch the stock by overwhelming selling pressure. But after the second top, those buyers just aren't there. That's why DDR was able to fall through $15.20.
If you're looking for a place to enter this stock, wait for shares to find support and bounce higher before putting your cash at risk. You don't want to be the sole buyer trying to halt the drop.
-- Written by Jonas Elmerraji in Baltimore.
RELATED LINKS:
>>5 Gold Mining Stocks With Major Upside
>>5 Stocks Under $10 Set to Soar
>>5 Stocks With Big Insider Buying
Follow Stockpickr on
and become a fan on
Facebook.
At the time of publication, author had no positions in stocks mentioned. Jonas Elmerraji, CMT, is a senior market analyst at Agora Financial in Baltimore and a contributor to
TheStreet
. Before that, he managed a portfolio of stocks for an investment advisory returned 15% in 2008. He has been featured in
Forbes
,
Investor's Business Daily
, and on
CNBC.com.
Jonas holds a degree in financial economics from UMBC and the Chartered Market Technician designation.