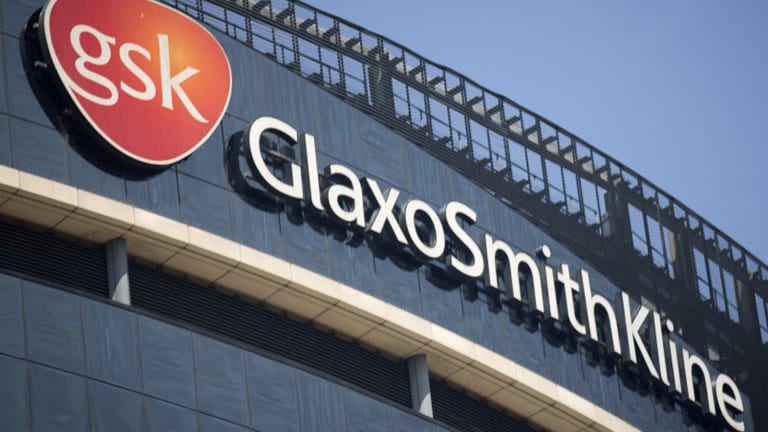 5 Toxic Stocks to Sell in May
It's time to unload these stocks from your portfolio.
BALTIMORE (Stockpickr) -- We closed the books on April with yesterday's closing bell, raising the question of whether the whole "new month, new market" situation for stocks will keep holding true as we enter May. After yesterday's second straight day of selling, most investors would probably admit that they sure hope so.
April was basically a nonevent for stocks. In the last month, the big S&P 500 dropped 0.03%. In other words, investors got left with a big old goose egg for the month performance-wise. The last two days of selling didn't help either. Between Wednesday and Thursday, a whopping 80% of the stocks in the big S&P 500 index ended lower. Some ended a lot lower.
On average, the worst 10 S&P components dropped about 7% in that two-day stretch. Obviously, doing well in this market has less to do with owning the right names than it does with not owning the wrong ones.
Today, we'll turn to the charts to spot the next round of potentially "toxic" stocks.
Just to be clear, the companies I'm talking about today aren't exactly junk. By that, I mean they're not next up in line at bankruptcy court. But that's frankly irrelevant; from a technical analysis standpoint, sellers are shoving around these toxic stocks right now. For that reason, fundamental investors need to decide how long they're willing to take the pain if they want to hold onto these firms in the weeks and months ahead. And for investors looking to buy one of these positions, it makes sense to wait for more favorable technical conditions (and a lower share price) before piling in.
For the unfamiliar, technical analysis is a way for investors to quantify qualitative factors, such as investor psychology, based on a stock's price action and trends. Once the domain of cloistered trading teams on Wall Street, technicals can help top traders make consistently profitable trades and can aid fundamental investors in better entry and exit points.
So without further ado, let's take a look at five toxic stocks you should be unloading.
New Gold
Up first on our list is Canadian gold miner New Gold (NGD) - Get Report. It's not hard to see that NGD has been pretty toxic for your portfolio lately. As spot gold prices have stumbled in the past year, this stock has shed more than a third of its market value. The bad news is that the downside may not be over yet in NGD. Here's why:
NGD is currently forming a descending triangle pattern, a bearish price setup that's formed by horizontal support down below shares at $3, and downtrending resistance to the upside. Basically, as NGD bounces in between those two technically significant price levels, this stock has been getting squeezed closer and closer to a breakdown below that $3 price floor. When that $3 level gets violated, then we've got another big sell signal in New Gold.
Relative strength, at the bottom of the chart, is an extra red flag in NGD. That's because our relative strength line has been in a downtrend since last summer, an indication that this stock isn't just losing steam here, it's also significantly underperforming the rest of the market.
This stock chart may already look ugly here, but it becomes toxic with a move below $3.
China Life Insurance
We're seeing the exact same setup in shares of mega-cap insurance firm China Life Insurance (LFC) - Get Report. Like New Gold, LFC is currently forming a descending triangle pattern -- and even though this stock has fared better in the last year or so, the trading implications are exactly the same if support gets violated here. For LFC, the big support level to watch is $72.
Why all of the significance at $72? It's not magic. Whenever you're looking at any technical price pattern, it's critical to keep buyers and sellers in mind. Patterns like the descending triangle are a good way to quickly describe what's going on in a stock, but they're not the reason it's tradable. Instead, it all comes down to supply and demand for LFC's shares.
That $72 level in LFC is a spot where there's previously been an excess of demand for shares; in other words, it's a price where buyers have been more eager to step in and buy shares at a lower price than sellers were to sell. That's what makes a breakdown below support so significant -- it means that sellers are finally strong enough to absorb all of the excess demand at the at price level.
Keep a close eye on that $72 price in LFC. Once sellers knock out that level, its' time to take gains.
Anheuser Busch Inbev
Anheuser Busch Inbev (BUD) - Get Report is another stock that's looking "toppy" after an otherwise solid run in 2015. Since the calendar flipped to January, this $192 billion beer brewer has rallied about 7%, leaving the rest of the S&P 500's near-breakeven price performance in the dust. But shares look like they're starting to roll over as we head into May. So, where should you sell?
BUD is currently forming a double top pattern, a bearish reversal setup that looks just like it sounds. The double top is formed by a pair of swing highs that peak at approximately the same level. The sell signal comes on a violation of the trough that separates those two tops. For BUD, that's the $119 support level on the chart.
Momentum, measured by 14-day RSI, adds an extra red flag to the price action in BUD. Our momentum gauge made lower highs on each of BUD's two tops, a bearish divergence that indicates buying pressure has been waning in this stock in recent months. If $119 gets broken, BUD is a sell.
Lockheed Martin
A month ago, few stocks were looking at outright bullish as Lockheed Martin (LMT) - Get Report. In fact, this $60 billion defense contractor was looking solid, forming a textbook bullish chart pattern. But that pattern never triggered. Instead, LMT took a turn for the worse, and turned toxic -- and you don't need to be an expert technical trader to see why.
LMT had been bouncing its way higher in a pretty textbook uptrend since last summer. Put simply, each test of trend line support on the way up proved to be a solid time to be a buyer in this stock -- until April, that is. In April, LMT violated its trend line support level for the first time, opening up shares to considerable downside risk. From here, it makes sense to be a seller.
Remember, it's impossible to know beforehand that a name like LMT is going to roll over like it did. While the charts can provide some clues, they're not a crystal ball. Instead, it's critical to be reactionary and sell when a major support level gets violated like it did here. Shares could see a relief rally near-term, but the damage has already been done on this chart. It's one of the ugliest in the defense sector right now.
GlaxoSmithKline
Finally, we're looking to the pharmaceutical world for our last toxic stock. That may be a bit surprising. After all, healthcare stocks have been one of the few real bastions of strength in the broad market in 2015, some are starting to show some cracks. Take GlaxoSmithKline (GSK) - Get Report, for example; this big drug maker is showing traders a classic bearish price setup in May.
GSK has been forming a head and shoulders top, a setup that indicates exhaustion among buyers. The setup is formed by two swing highs that top out at approximately the same level (the shoulders), separated by a higher high (the head). The sell signal comes on a move through Glaxo's neckline just below $46.
In case you think that the head and shoulders is too well known to be worth trading, the research suggests otherwise: a recent academic study conducted by the Federal Reserve Board of New York found that the results of 10,000 computer-simulated head-and-shoulders trades resulted in "profits [that] would have been both statistically and economically significant."
That's a good reason to keep a close eye on GSK's $46 level here. Shares are testing that level in today's session.
This article is commentary by an independent contributor. At the time of publication, the author held no positions in the stocks mentioned.