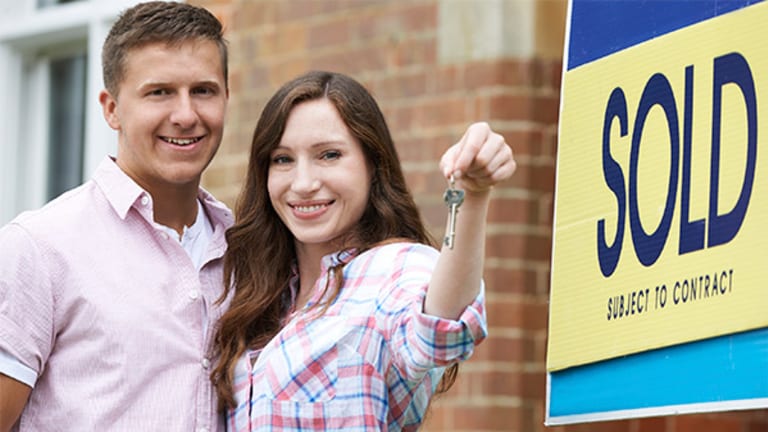 5 Tips for Investors With Limited Cash to Purchase Their First Properties
If you research areas thoroughly and develop a good understanding of financing options, you can make a successful real estate investment.
Editors' pick: Originally published Aug. 4.
At trillions of dollars, it's no secret that the real estate market has been one of primary resources for the world's wealthy to to pad their accounts. But contrary to popular opinion, real estate is still a desirable asset class for entrepreneurs with smaller bank accounts.
Individuals who budget wisely and do their research can find good values. It's important to understand where to look and to time your investment right, as well. If you can find a property in an up-and-coming neighborhood before it peaks, you can make a healthy profit. In addition, don't be fearful. Buyers without a lot of cash make wise real estate investments every day. There are a range of smart financing options. 
Below are five tips for funding your first real estate investment, and how you can turn that investment into more cash in the future.
1. Know Your Numbers
Remember, while property values fluctuate, your rental income is locked into a leasing agreement. That means, as long as the numbers work, the market can do what it wants.
Asset-based lenders, like B2R Finance, lend primarily on the cash flow of the property, rather than personal income like more traditional lenders. For instance: If you have a lead on a four-family property, fully leased, 15% cap rate, you can finance up to 80% of the value. "The fact that the loan is underwritten primarily on their rental income is a big draw," says Matt Weaver, VP of the Boca Raton, Fla. branch at Finance of America Mortgage, a Blackstone company, and one of the top lenders to first-time buyers."
2. Know Where To Look

Outside so-called gateway markets, big cities where competition is fierce, startup investors can look to secondary markets with strong rental returns. For example, Rochester, N.Y., has great deals for investors seeking yield. "You can get great deals with stable tenants," says Pete Lezeska, a Rochester-based investor and broker. "Markets like this have a strong economy, low vacancy rates - which is huge - at 15-17% ROI."
3. Find Good Deals
There are good deals for investors willing to work hard to find them. Sometimes, combing a neighborhood and knocking on doors will generate great finds. If you prefer a more modern approach, plenty of great sources exist online. For example, Loopnet.com, has listings specifically designed for rental income. RealtyTrac is a great (but paid) source for foreclosures.
If you're more of a hands off investor, sites like HomeUnion.com offer end-to-end turnkey real estate investments online, boasting double-digital annual yields. "Investors can purchase fully vetted and managed single-family rentals online, much like they acquire other investments," CEO Don Ganguly said, "so you can buy the real estate like you would a bond, without knowing the nuts and bolts of managing the property."
4. Line Up The Capital
Hard money? Bridge loans? Crowdfunding? Mezzanine loans? Private equity? These are some of the terms you might meet when shopping for funds. At the end of the day, they all mean the same thing: Investment capital.
Of course, you can opt for traditional financing via a bank's mortgage department. The aforementioned B2R program is another alternative, although you still need to line up the remaining down payment. You can do that via savings or pooling family and friends.
Other alternatives include hard money, a form of short-term, high-interest loan. If you choose this route, you want to ensure the numbers work or that you can refinance quickly so your business doesn't go in the red. Once you've secured the capital, it's time to close the deal.
5. Close The Deal (And Check The Title!)
In order to close, you need a lawyer to draft up a buying agreement, join you at the closing table and get the deal done. Perhaps more importantly, you also need a title guy to ensure there are no liens on the property. You never want to get a lien claim on your brand-new investment before you've had a chance to profit. "It's rare, but it does happen," says Yoel Zagelbaum, president of Riverside Abstract, a leading New York City-based title company. Once you clear title, you're a real estate investor.
Start marketing your properties, get some tenants in, and begin building profits.
This article is commentary by an independent contributor. At the time of publication, the author held no positions in the stocks mentioned.