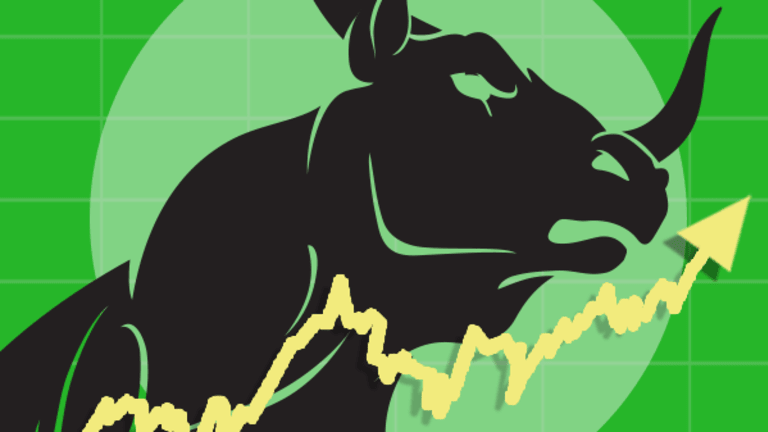 5 Things Only Smart Investors Should Do in September
From following Trump on Twitter to checking out retail stocks and closed-end funds, here's your autumn gameplan.
From following Trump on Twitter to checking out retail stocks and closed-end funds, here's your autumn gameplan.
How should you invest for September and the rest of the year? As a contrarian bond investor, I'd like to start by discussing what not to do.
Don't Let The Fed Scare You
You're not alone if you're sick of reading about rate hikes, the bond "bubble" or the damage the Federal Reserve can do to the bond market (and, in turn, the stock market).
Frankly, it's tiring to wade through story after story about the havoc that some pundits say is about to rain down on bonds. It never seems to happen ... and it won't this time.
Yes, the Fed will eventually "normalize" its balance sheet, but that isn't the end of the world. It will be just another factor that affects supply and demand in the bond market.
The Fed has reinvested about $125 billion in the U.S. Treasury market so far in 2017, but that's only about 10% of total issuance. The central bank has also spread these purchases all across the bond-market maturity curve, limiting the impact of its actions as much as possible.
Now, I don't want to be dismissive about the Fed removing 10% of buying demand, but I think that's manageable within the bond market's current construct. I'll get concerned if the Fed suddenly decides to aggressively reduce its balance sheet, but Fed chair Janet Yellen's remarks at Jackson Hole seem to confirm my view of an extremely cautious central bank.
Yellen also seemed supportive of plans that would allow banks to buy more Treasuries, which would offset or more than offset the Fed's pullback. So, don't make risk decisions during the rest of 2017's based on being too fearful of the Fed.
On the other hand, some things that I definitely recommend you do this fall include:
Watch Draghi Like a Hawk (Pun Intended)
European Central Bank chief Mario Draghi and his ECB colleagues have accomplished two things with their asset-purchase program, both of which impact U.S. markets:
They've been buying a disproportionate amount of German bunds compared to Germany's total debt outstanding. That's pushing bund yields downward -- which has, in turn, helped keep U.S. Treasury yields so low.
The central bank is also buying European corporate bonds, which has partly pushed yields on some European junk-bond indices to just north of 2%. That's prompted many European buyers to allocate capital to U.S. bond markets, pushing down U.S. yields and credit spreads.
Like Yellen, Draghi was more dovish than many expected in his Jackson Hole remarks. But he faces much stricter rules than Yellen does, so he's likely to have to curtail ECB bond purchases. While I think the ECB will do this so gradually that it won't have a big impact on bond markets, this is still a risk worth watching out for.
The bottom line -- smart bond investors who want to protect their portfolios this autumn should pay more attention to the ECB than the Fed.
Follow Trump on Twitter
Actually, follow a lot of politicians on Twitter. There's also a real flow of political news in social media as more and more politicians turn to it. This is noisy, but can be helpful in figuring out what's coming down the road.
Personally, I've begun to suspect that President Trump ups the number of tweets and hits on a wider variety of subjects in the days just prior to some bad news for markets. This is a purely subjective observation on my part, although I'm trying to confirm it. For now, it at least seems like one of the patterns that's developing in markets.
Another option for smart investors (and maybe a better one) is to monitor news sources that do a great job summarizing what's going on in D.C., particularly those that link the daily noise to markets rather than politics. (I include TheStreet in this group.) Reading politically focused news sources tends to either depress me, anger me or both - and that can lead to bad investment moves.
Realize That Blockchain Will Change the World
I'm a proponent of having some funds in bitcoin, although only as a speculative investment rather than as a currency or a commodity. Take some money and run if it works out for you.
If I'm right, you can also look for Nvidia (NVDA) - Get Report and other stocks that have benefited from blockchain currencies to reverse.
Be Contrarian
Look for beaten-down assets, but be wary of those that "can't go wrong."
And by "beaten down," I don't mean things that have been kicked in the shins once or twice. I mean investments that have been pulverized and left for dead by the side of the road.
Some areas to consider:
Retail stocks. Yes, Amazon (AMZN) - Get Report is without a doubt a great company that's changing how the world shops. But the rest of the industry seems to have initiated much greater efforts over the past six months to combat Amazon -- better Web sites, trying to cast doubt on the authenticity of items purchased on Amazon, etc. It's hard to be bullish on retailers and many names might eventually go out of business, but that can take a long time. And it might be a mistake to assume that no traditional retailer has the management or resources to fight back at all.
More of What's Trending on TheStreet:
At the time of publication, Tchir had no positions in the stocks mentioned.