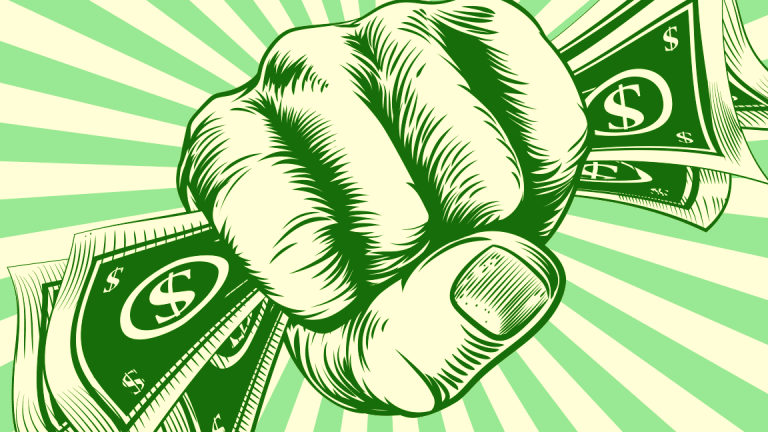 5 Things All Investors Must Watch for This Earnings Season
Bank of America Merril Lynch says that investors should watch capital expenditure guidance numbers.
Earnings season is scheduled to get underway this week with the first 5% of S&P 500 companies set to release their fourth-quarter results. Bank of America Merrill Lynch published a note detailing some of its expectations for the period.
Here are five things every investor should be looking out for as the fourth-quarter earnings reports are released over the coming weeks. 
Expect an Earnings Beat
Analysts at Merrill Lynch are seeing strong global economic data and record early results, suggesting a beat of the consensus EPS estimates. The firm expects earnings per share of $35.07, 1% better than Wall Street's consensus estimate of $34.84.
Tax Reform Should Result in a Bevy of One-Time Charges
While Wall Street has been bullish on the GOP tax reform agenda, Merrill Lynch expects fourth-quarter GAAP EPS to suffer from a number of one-time charges. Most of those charges will come from write-downs of deferred tax liabilities and a drop in the value of deferred tax assets. 
Oil and Dollar Price Tailwinds Bode Well for Commodities
A weaker U.S. dollar and higher oil prices will contribute to earnings beats in the commodities sector. Analysts expect fourth-quarter sales to increase 7% year over year after rising 6% in the third quarter. The energy sector has had the best EPS revisions, according to Merrill Lynch. 
Capex Clarity Expected to Increase Thanks to Tax Reform
Investors are expected to get more guidance from companies on how they intend to spend money on capital expenditures now that the GOP tax reform bill has been signed into law. The capex guidance ratio is currently at a three-year high. The increased visibility does not necessarily equate to increased spending, however, as capex growth is more closely correlated to sales growth than other factors. 
Energy and Tech Are Expected to Outperform
The energy and tech sectors are looking the best to Merrill Lynch ahead of the earnings season. Real estate, telecom and healthcare are all expected to lag. 
Our Experts Tell You How to Invest for Dow 25,000 and Beyond: http://bit.ly/2F1Akgb
More of What's Trending on TheStreet: