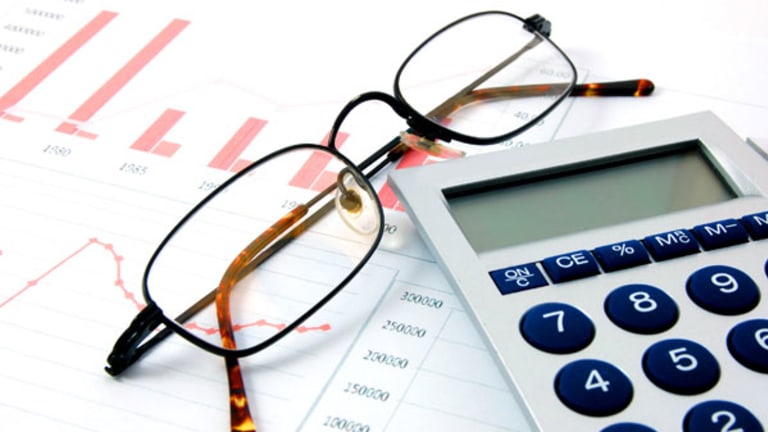 5 Technical Setups to Trade This Week
Despite the confusion on Wall Street, there are a handful of technical setups out there that could provide traders with breakout gains right now.
BALTIMORE (Stockpickr) -- Mr. Market's giving us a dizzying start to the first full trading week of September. Yesterday, the S&P 500 flirted with gains in the early morning hours, only to slide to significant losses by lunchtime -- and then reverse to a 0.7% gain by the closing bell.
There are a few implications we can pull from that bizarre price action right now.
That seesawing market behavior is coming on the heels of a constant barrage of economic data that's hitting Wall Street. Updates on everything from Eurozone debt woes to President Obama's jobs bill hit the market yesterday, and traders clearly don't know how to digest the data. Market participants need to reach a consensus on how they feel about the news -- which is just easier said than done in this case.
Related:
5 Rocket Stocks to Buy This Week
At the same time, so-called "safety" investments (namely gold and Treasuries) have been looking less safe to investors; at least that's the conclusion that can be drawn from their lack of traction yesterday. The two asset classes have been trading in tandem for the last several months, so it's not a huge stretch that they're sputtering out together as well, even if the fundamental reasons for owning them are diametrically opposed.
Despite the confusion on Wall Street, there are a handful of technical setups out there that could provide traders with breakout gains right now. Today, we'll take a look at them.
Remember,
is a way for investors to quantify qualitative factors, such as investor psychology, based on a stock's price action and trends. Once the domain of cloistered trading teams on Wall Street, technicals can help top traders make consistently profitable trades and can aid fundamental investors in better planning their stock execution.
Here's a look at
.
MasterCard
Payment processor
MasterCard
(MA) - Get Mastercard Incorporated Class A Report
is first up on our list this week. This stock has shown tremendous relative strength against the S&P 500 this summer, an indication of the sheer strength that buyers of this stock have been able to muster in the face of a weak market. All told, MasterCard has seen a 43.7% increase year-to-date, making it one of the
10 best-performing S&P 500 stocks of 2011
. Now a bullish formation in shares points to potentially higher prices yet to come.
The focal point for traders right now is a bullish ascending triangle setup in shares of MasterCard. Put simply, an ascending triangle is marked by a horizontal resistance level above shares' current price, with uptrending support below. It's a directional trade that indicates buying strength -- and in MasterCard's case, it's a particularly compelling setup given the S&P's inability to hold highs.
Right now,
is at $340. Once the glut of supply of shares at $340 gets absorbed, MA becomes a high-probability trade. I'd suggest a protective stop just below the 50-day
.
MasterCard was also featured recently in "
2 Pair Trades for a Stagnant Economy
."
Cohen & Steers
It's make-or-break time for shares of asset manager
Cohen & Steers
(CNS) - Get Cohen & Steers, Inc. Report
. This stock is forming a triangle of a different sort: a symmetrical triangle. While the
of a symmetrical triangle is the same as its ascending cousin, the directional bias isn't -- so traders should be looking for a move outside the converging blue trend lines to determine their trade direction.
A breakout above that resistance level is a bullish signal, whereas a breakdown below
makes CNS a short candidate.
Right now, the latter is the more likely of those two scenarios. Cohen & Steers has been testing that
level for the past couple of days. A definitive breakdown today would make for a solid short entry.
Either way this trade materializes, investors should look to mitigate risk with a protective stop placed back just within the triangle.
>>Practice your stock trading strategies and win cash in our stock game.
Juniper Networks
Another similar setup is taking shape in shares of network infrastructure stock
Juniper Networks
(JNPR) - Get Juniper Networks, Inc. Report
. Like CNS' symmetrical triangle, this stock's tradability is defined by a break outside of a consolidation channel. While a consolidation channel (or, as I call it, an if/then trade) doesn't have directional bias, a couple of technical indicators can give us some hints as to the eventual direction Juniper may take.
The first is RSI, a measure of
that oscillates between 0 (oversold) and 100 (overbought). A mini failure swing in RSI was an early indication that selling pressures were subsiding on this stock late last month. The second indicator was a buy signal in the MACD, another momentum indicator that adds the benefit of mechanical buy and sell signals. That buy signal came toward the end of August as well.
Related:
Normally, using two momentum indicators together isn't particularly useful; they generally say the same thing. But because we're looking at two different specialized signals on two different oscillators, this is one circumstance where it makes sense to look at both.
With indicators pointing to an upward breakout in Juniper Networks, traders should keep an eye on the potential for a breakout above $22. There's a chance we'll see it today.
Juniper shows up on a list of
Goldman Sachs' Best Tech Stocks for 2011
.
Iron Mountain
To this point, the trades we've looked at have been
-- situations in which the supply and demand equation for a stock was shifting dramatically on a trend line break. But those aren't the only technical trading opportunities out there.
Iron Mountain
(IRM) - Get Iron Mountain, Inc. Report
is a good example of a mean reversion trade.
This stock has been in a channel since its Aug. 8 bottom. That channel is the path of least resistance for IRM's share prices to follow (even if it's a bit steep right now). As a result, a trade that bets on IRM reverting to the top of its trend channel could pan out well this week. The key is to wait for a bounce.
A bounce off of that
level tells us a very significant added bit of information: It lets us know that demand for shares is sufficient at that support level to propel IRM higher. Don't take the long trade in IRM until we get some sort of confirmation that the support level will hold up.
Iron Mountain, one of the
top-yielding computer software and services stocks
, shows up in the
portfolio of Eric Mindich's Eton Park Capital
, which increased its position in the stock by 19.2% in the most recent quarter.
Tidewater
Finally, on the other side of the spectrum, is
Tidewater
(TDW) - Get Tidewater Inc Report
, a mid-cap oil servicer that's seeing another channel bounce -- this time in the other direction. Tidewater has been is a downtrending channel since mid-February, a channel that's withstood five tests of resistance so far this year. Now, with shares hitting their head on that price ceiling for a sixth time, short-sellers could get an optimal entry in TDW.
Not surprisingly, the strategy to entering this trade is the same as in Iron Mountain (except inverse). We need to see shares bounce lower off of that resistance level before it makes sense to bet on a bounce to that channel support level. After that happens, I'd recommend a protective stop just above the 200-day
.
Tidewater is one of the
top holdings of Arnold Van Den Berg's Century Management
.
To see these plays in action, check out the
Technical Setups for the Week portfolio
on Stockpickr.
-- Written by Jonas Elmerraji in Baltimore.
RELATED LINKS:
>>4 High-Yield Stocks With Lots of Cash, No Debt
>>5 Heavily Shorted Stocks That Could Pop
>>2 Pair Trades for a Stagnant Economy
Follow Stockpickr on
and become a fan on
Facebook.
At the time of publication, author had no positions in stocks mentioned.
Jonas Elmerraji is the editor and portfolio manager of the Rhino Stock Report, a free investment advisory that returned 15% in 2008. He is a contributor to numerous financial outlets, including Forbes and Investopedia, and has been featured in Investor's Business Daily, in Consumer's Digest and on MSNBC.com.