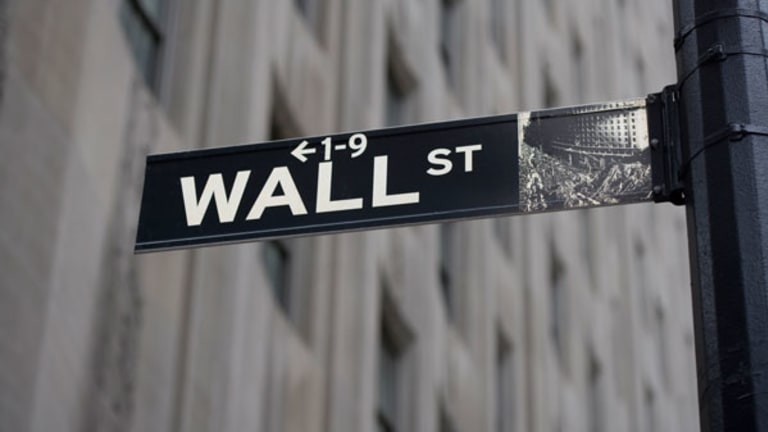 5 Surprise Stocks the Pros Love Right Now
The stocks the 'smart money' loves right now just may surprise you.
The stocks the 'smart money' loves right now just may surprise you.
BALTIMORE (
) -- The stocks the "smart money" loves right now just may surprise you.
>>5 Stocks Set to Soar on Bullish Earnings
Professional investors have spent most of 2013 playing catch-up with the broad market indices. By and large, they were too slow to click "buy" when the rally kicked off last November, and they were too quick to hit "sell" when stocks temporarily corrected in June. As the
S&P 500
hits its head on new all-time highs again this week, that's putting scores of fund managers in buy mode as we round the corner to August.
And a handful of their favorite names may come as a surprise. After all, for an industry that's focused on consumer-driven blue chips for most of the year, any move to out-of-favor tickers says a lot about portfolio managers' priorities. So today, we'll take a closer look at
five of their favorite surprise stocks
.
>>5 Bargain Bin Stocks to Buy in 2013
To do that, we're focusing on 13F filings. Institutional investors with more than $100 million in assets are required to file a 13F -- a form that breaks down their stock positions for public consumption. From hedge funds to mutual funds to insurance companies, any professional investors who manage more than that $100 million watermark are required to file a 13F.
In total, approximately 3,400 firms file 13F forms each quarter, and by comparing one quarter's filing to another, we can see how any single fund manager is moving their portfolio around. While the data is generally delayed by about a quarter, that's not necessarily a bad thing - research shows that applying a lag to institutional holdings can generate positive alpha in some cases. That's all the more reason to crack open the moves being made with institutions' $14.6 trillion under management.
>>5 Dividend Stocks That Want to Pay You More
So far, only around 10% of firms have submitted their 13Fs to the SEC. That small sample gives us a sneak peek at which stocks institutions favor right now.
Today, we'll focus on
five institutional favorites for the most recent quarter of 2013
.
Occidental Petroleum
The past quarter has been pretty so-so for shareholders in
Occidental Petroleum
(
). Despite a strong start to 2013, shares of the $70 billion oil and gas exploration firm have stalled out for the last few months, churning sideways since May.
But that hasn't kept OXY off of fund managers' buy lists. All told, institutions picked up more than 3 million shares of the firm last quarter, upping their stakes by more than 15%. So does it make sense to follow that lead?
>>4 Big Stocks on Traders' Radars
Well, there's no question that OXY goes against the grain when it comes to finding growth in the energy sector. Unlike the bigger-names in the field, Occidental is a pure play on exploration and production, the more lucrative side of the oil and gas business. The firm doesn't own refinery assets, and it doesn't own gas stations. But in many ways, that's a good thing -- refining and retail are lower-margin components of the business for integrated supermajors. With oil prices quietly creeping their way higher this year, it's a mistake to count OXY out.
Because OXY doesn't own the downstream assets that similarly-sized firms do, it's better able to scale down production when prices are less favorable -- that price elasticity means that OXY can react quickly to market conditions. The firm's financial wherewithal also means that investors can lay claim to a 2.9% dividend yield right now. OXY isn't the biggest or most visible name in the energy sector, but as oil and gas prices remain on the high end of their historic range, it makes sense to own it.
Oracle
Normally, I wouldn't call heavy institutional buying in
Oracle
(
) a surprise. After all, the $153 billion enterprise software firm is one of the biggest names in the whole tech sector -- it's usually a go-to name for investors. But Oracle has had all the upside of a wet rag year-to-date, falling 2% at the same time that the S&P climbed 19%. That's horrific underperformance, and yet, institutional investors added 18.6 million shares to their portfolios in the last quarter, hiking their stakes by more than half a billion dollars.
So what does ORCL have to offer investors right now?
>>3 Big Tech Stocks to Trade (or Not)
For starters, Oracle's biggest business is application software; the firm sells mission-critical software packages to firms that need database tools for everything from customer resource management to supply chain analysis. Because Oracle's software is integrated so tightly into firms' operations, customers have extremely high switching costs and competitors have big barriers to entry.
Financially, the firm is in impeccable shape, carrying close to $14 billion in net cash on its balance sheet. In other words, cash on hand covers nearly 10% of the firm's market cap right now -- that's a pretty substantial risk reducer as the S&P scrapes up against all-time highs.
Earnings in September could be a big catalyst for Oracle this summer. Even though shares have missed the mark in the first half of the year, this stock is starting to look cheap.
C.R. Bard
At least mid-cap medical device maker
C.R. Bard
(
) has been able to keep pace with the S&P this year. Bard makes medical consumables -- one-time-use products designed for an array of medical, surgical, and diagnostic uses. The firm's offerings include everything from biopsy needles and catheters to ultrasound systems.
>>5 Stocks Poised for Breakouts
It's the focus on the consumable side of the business, though, that's been fuelling Bard's top line in 2013. All together, consumables make up around 90 cents out of every dollar the firm earns -- and they come with deep margins and recurring orders as well. A rising tide should help to lift all ships in the medical device market; whatever you think about programs like Obamacare, the net result is more patients and higher rates of medical consumables used.
One of Bard's biggest selling points is preventative -- the firm's top-selling catheters, for instance, help to reduce the likelihood of patient infection, a complication that comes with astronomical costs for hospitals. That proprietary advantage gives Bard an edge in a device that otherwise appears pretty low-moat.
In my view, Bard is a good example of a strong middle-of-the-road health care name. It's certainly not the most exciting company in the sector (far from it), but it's worth owning for investors looking for health exposure in 2013. Institutions picked up 2.26 million shares of Bard, boosting their stakes by more than 20% in the last quarter.
Harley-Davidson
Fund managers are channeling their inner rebel by buying up shares of
Harley-Davidson
(
) -- this $13 billion motorcycle maker is far from a typical institutional holding. But that didn't stop funds from adding 4.18 million shares of the Milwaukee-based firm to their portfolios. That's a 50% increase in shares held in the most recent quarter.
>>5 Stocks Rising on Unusual Volume
Harley-Davidson owns the most valuable brand in the motorcycle business. Unfortunately, that didn't spare the firm from losing money when the Great Recession hit and consumers stopped buying big-ticket toys. After pulling the trigger on a big restructuring plan, however, management was able to turn the ship around surprisingly fast -- HOG returned to profitability in 2010, and margins have kept climbing ever since.
Exceptionally cheap credit, boosted consumer spending stats, and a hard-working captive finance arm should keep the recovery humming at Harley, especially given the firm's cult following. Meanwhile, newer offerings like the firm's V-Rod should help to widen Harley's appeal with a demographic of riders that's been more drawn to sport bikes in the past, but related to Harley's "Made in America" image.
While shares of HOG aren't exactly cheap right now, they're not expensive either -- especially in a market that's in the middle of "rally mode" this summer.
Bed Bath & Beyond
There's a lot to like about
Bed Bath & Beyond
(
) -- and no, I'm not talking about the 20% off coupons the firm mails out on a regular basis. I'm talking about the stock. Institutional investors agree too; in the latest quarter, early reporting funds hiked their ownership by 1.82 million shares.
That's close to a 20% increase in institutional ownership.
>>5 Stocks to Trade for Gains: Must-See Charts
Bed Bath & Beyond runs more than 1,000 stores under its namesake banner as well as newer brands Buy Buy Baby, Harmon Face Value and Christmas Tree Shops. The firm's flagship stores court an attractive combination of consumer discretionary spending and more necessary products like pots, pans, and sheets. That sales mix has left the firm open to upside as consumers buy more, but it helped insulate BBBY from downside during 2008. So did this stock's balance sheet -- the firm has historically used its own cash to build new stores, a strategy that's kept BBBY's debt position at zero.
Bed Bath & Beyond has been one of the biggest growth stories in the wake of the Great Recession, and that's not changing in 2013. Year-to-date, BBBY is up more than 35%. I'd expect that relative strength to carry on in the second half of the year.
To see these stocks in action, check out the
2013 Surprise Institutional Buys portfolio
on Stockpickr.


-- Written by Jonas Elmerraji in Baltimore.
RELATED LINKS:
>>5 REITs to Trade for August Gains
>>5 Stocks Under 410 Set to Soar
>>3 Tech Stocks Spiking on Big Volume
Follow Stockpickr on
and become a fan on
Facebook.
At the time of publication, author had no positions in stocks mentioned. Jonas Elmerraji, CMT, is a senior market analyst at Agora Financial in Baltimore and a contributor to
TheStreet
. Before that, he managed a portfolio of stocks for an investment advisory returned 15% in 2008. He has been featured in
Forbes
,
Investor's Business Daily
, and on
CNBC.com.
Jonas holds a degree in financial economics from UMBC and the Chartered Market Technician designation. Follow Jonas on Twitter @JonasElmerraji