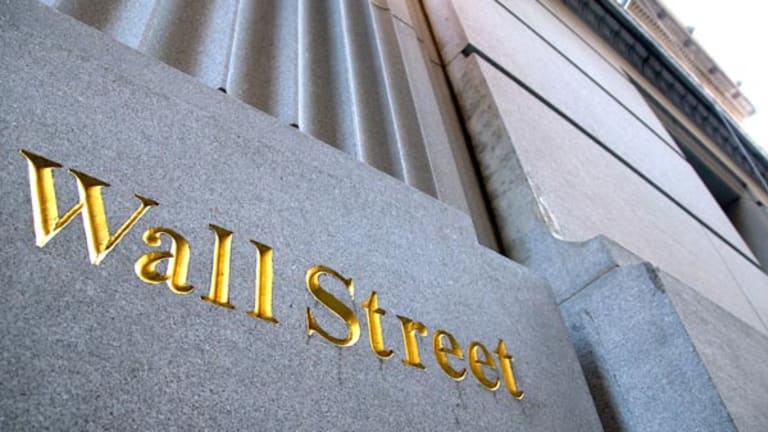 5 Stocks With Too Much Japan Exposure
Japan, back in recession, is a risk to these U.S. equities.
BOSTON (TheStreet) -- Debt-saddled Japan has again slipped into recession. With that country's economy shrinking, it's wise to consider which U.S. stocks may falter due to exposure. Here's a snapshot of five companies that derive a significant proportion of sales from Japan. Below, they are ordered by percentage of sales in Japan, from least to most.
5.
Edwards Lifesciences
(EW)
designs technologies and devices that help treat advanced cardiovascular diseases. Edwards' shares have appreciated 11% in 2011 and 35% over the past six months. The company derives roughly 15% of its revenue from Japan, presenting risk due to the recession, but a level of safety due to the company's product type. Japan has a substantial population of aging seniors, many of whom suffer from cardiovascular health problems. Last quarter, Edwards' adjusted earnings advanced 33% to 53 cents, beating the consensus by about 27%.
4.
Altera
(ALTR)
is a semiconductor company, designing programmable logic devices and application-specific integrated circuits. Its stock has doubled over the past 12 months and has risen 33% so far in 2011. Yet, Altera derives 15% of sales from Japan. Supply-chain disruptions at tech companies presented a risk when the tsunami hit and manufacturing was halted. Now, Japan's recession presents an additional risk as demand may be on the decline for tech. Altera's adjusted first-quarter earnings gained 36% to 68 cents, beating consensus by roughly 5.8%.
3.
Tiffany & Co.
(TIF)
is a high-end jewelry retailer, with a quickly expanding global presence. Its stock has rocketed 60% in 12 months and is up 12% in 2011. One of the best performing retail investments of the recovery, Tiffany has returned 16%, annualized, since 2008. Tiffany generates nearly 17% of its sales in Japan, which has a strong appetite for luxury items. Its adjusted fiscal fourth-quarter earnings expanded 32% to $1.44, beating consensus by 3.8%, as sales grew 12% to $1.1 billion. Tiffany is an analyst favorite, receiving "buy" ratings from 64% of researchers.
2.
Coach
(COH)
, like Tiffany, is a luxury retailer, but Coach sells handbags, wallets and other leather goods, not jewelry. Coach shares have rallied 8.6% in 2011. They have gained 55% in the past 12 months. Coach garners around 21% of its sales from Japanese markets, a significant portion. Last quarter, the New York-based company boosted adjusted earnings 24% to 62 cents, exceeding the consensus projection by 3.3%. Coach also grew its sales, by 14% to $946 million, beating consensus by 0.5%. The operating margin declined from over 30% to about 29%.
1.
Aflac
(AFL)
is a life and health insurance company. It ranks among the cheapest U.S. stocks, selling for a forward earnings multiple of just 8.2, a 35% industry discount. Aflac's shares have advanced 14% in the past 12 months, but have dropped 10% in 2011, in part due to expected losses in Japan. The news of renewed recession hasn't hurt the stock, though, which is up 0.4% intraday. Aflac generates a disproportionate 77% of its sales in Japan, despite being a U.S.-based company. Its adjusted first-quarter earnings beat expectations, rising 16% to $1.63.
>>To see these stocks in action, visit the
5 Stocks With Too Much Japan Exposure
portfolio on Stockpickr.
-- Written by Jake Lynch in Boston.
RELATED STORIES:
Appaloosa's Tepper Buys Apple, Dumps Cisco
Become a fan of TheStreet on Facebook.
Disclosure: TheStreet's editorial policy prohibits staff editors, reporters and analysts from holding positions in any individual stocks.