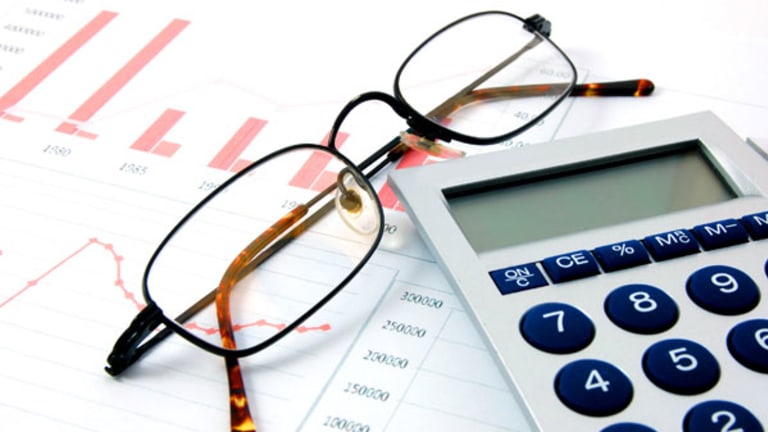 5 Stocks With Big Insider Selling
Insiders at these S&P 500 companies recently dumped large amounts of stock.
WINDERMERE, Fla. (Stockpickr) -- For the week ended Jan. 14, insiders at S&P 500 companies sold $163 million worth of stock in 54 separate transactions, according to a weekly report out of Bloomberg.. Amazingly, insiders bought a total of $0 worth of stock.
I find it remarkable that insiders at the top companies in the world aren't finding enough value in their own stocks to motivate them to do any buying. But despite the lack of buying among the people who know the most about their company's prospects, the overall market just continues to power higher. The
Dow Jones Industrial Average
hit 12,000 today for the first time since June 2008, and the
S&P 500
is just under 1,300. The
Nasdaq
is only around 300 points away from its coveted 3,000 level.
These levels are key psychological price points that, when reached, mark a victory for the stock market bulls. Thus, an argument can be easily made that corporate insiders are simply selling stock into strength and taking advantage of a healthy market.
Related:
4 Recent IPO Stocks to Consider
But the lack of any buying is quickly becoming a major red flag. If insiders truly thought the market was a value at current levels, then they would probably be doing at least some amount of buying. The lack of any buying tells me that it's possible corporate insiders are at least a bit concerned about the future of the economy.
Here's a look at the
20 S&P 500 stocks with the largest amount of insider selling
.
The two companies that saw the most selling for this report were Internet darling
Google
(GOOG) - Get Alphabet Inc. Class C Report
and computer and software powerhouse
Hewlett-Packard
. Insiders at Google sold 85,334 shares, or a whopping $51.3 million worth of stock, at an average price of $615.49 a share. Insiders at Hewlett-Packard let go of 452,812 shares, or $20.6 million worth of stock, at an average price of $45.41 a share.
Despite the large selling in these names, the technical picture for both stocks still looks bullish, though some hiccups are starting to hit Google after CEO Eric Schmidt recently announced he will be stepping down and handing the job over to co-founder Larry Page. Schmidt was awarded a $100 million equity award as part of his going-away package, which is a stock-and-options award with a four-year vesting period, and he's expected to continue on at the company as executive chairman of Google's board. The entire insider selling at Google for this report was done by Page, who exercised options to lock in profits he had on the stock.
With the stock currently changing hands at around $619, the heavy selling, which has been persistent for weeks in Google, just hasn't done much to move the stock lower. Shares of Google have sold off around 30 points from its
of $642 since the news hit the tape that Schmidt was stepping down as the company's CEO. But the stock is still trading above the 50-day moving average of $598, and as long as it stays above that price, I think the bulls can stay with it.
Google is a holding of
Julian Robertson at Tiger Management
, comprising 6.7% of the portfolio as of the most recent reporting period, as well as
. With a
from TheStreet Ratings, it's one of the
top-rated Internet software and services stocks
.
As for Hewlett-Packard, the stock has been in a bullish uptrend for awhile now, but the shares approaching some previous overhead resistance at around $48 a share. Market players should watch this level closely because back in June and July of 2010 the stock sold off sharply after it hit that price level.
Hewlett-Packard is a top holding of
David Tepper at Appaloosa Management
, and according to Jake Lynch, it's one of the
10 best Dow dividend stocks for 2011
.
Other top tech names that saw heavy selling for this report include
Oracle
(ORCL) - Get Oracle Corporation Report
,
Apple
(AAPL) - Get Apple Inc. Report
,
JDS Uniphase
(JDSU)
,
Microsoft
(MSFT) - Get Microsoft Corporation Report
and
Applied Materials
(AMT) - Get American Tower Corporation Report
.
Apple's senior vice president, Bertrand Serlet, sold 10,000 shares, or $3.6 million worth of stock, at an average price of $339.41. With this sale, Serlet decreased his total holdings in Apple stock by around 8% to 121,314 shares from around 131,310. This seems to me like nothing more than a little profit-taking and shouldn't really concern long-term holders of Apple. From a technical standpoint, Apple has recently found some support at around $326 a share, and the stock looks like it's gearing up to make another challenge at its 52-week high of around $348.60 a share. If the stock does take out that 52-week high in the near future, then I think it's not a big stretch to say the stock should continue to trend higher and make a run at $400 a share.
Apple comprises 5.4% of
Blue Ridge Capital's portfolio
, and it was one of
Goldman's 10 best stock picks for 2011
.
At Microsoft, the two big sellers were Steven Sinofsky, president of the Windows division, and Kurt Delbene, president of the Office division. Combined, these Microsoft insiders dumped 106,348 shares, or $3 million worth of stock, at an average price of $28.26. Most of that selling was just the exercising of options from these two key Microsoft insiders. From a technical standpoint, Microsoft has a ton of overhead resistance at around $29 and $31 a share. Market players should watch the stock closely here to see if it can break out above those prices and start a new bullish uptrend. As of now, the insiders selling at Microsoft, which has been very heavy for the past few months, doesn't seem to be affecting the stock negatively.
Microsoft is one of the
top tech holdings of David Tepper
, as of the most recent reporting period, and according to Jake Lynch, it's one of
10 Dow stocks likely to boost dividends
this year.
One company outside of tech that saw some large insider selling from a key corporate executive was
Tyco International
(TYC)
, a diversified company that provides security products and services, fire protection and detection products and services, valves and controls, and other industrial products. The entire insider selling at Tyco was done by Edward D. Breen, the chairman and CEO of the company. Breen sold 153,743 shares, or $6.9 million worth of stock, at an average share price of $44.68. Most of the selling by Breen was the exercising of options, but it did take his entire position down by around 7%. Shares of Tyco look technically strong, with the stock currently trading just one point off if its 52-week high of $45.37. My take here is that Breen is just taking advantage of the strength in the overall stock market to lock in some profits. His selling when compared to his entire holdings wasn't at a level that would raise a red flag.
Major holders of Tyco include
, and it's one of TheStreet Ratings'
top-rated industrial conglomerate stocks
.
To see more stocks with heavy insider selling, including
Family Dollar Stores
(FDO)
,
Monsanto
(MON)
and
Range Resources
(RRC) - Get Range Resources Corporation Report
, check out the
Top 20 S&P Stocks With Big Insider Selling
portfolio on Stockpickr.
-- Written by Roberto Pedone in Winderemere, Fla.
RELATED LINKS:
>>5 Earnings Trades for the Week
>>3 Stocks Poised to Break Out
>>3 Ways to Play the Economic Data in 2011
Follow Stockpickr on
and become a fan on
Facebook.
At the time of publication, author had no positions in stocks mentioned.
Roberto Pedone, based out of Windermere, Fla., is an independent trader who focuses on stocks, options, futures, commodities and currencies. He is also an outside contributor to Beconequity.com and maintains the website Maddmoney.net, which he sold to Blue Wave Advisors in 2008. Roberto studied International Business at The Milwaukee School of Engineering, and he spent a year overseas studying business in Lubeck, Germany.