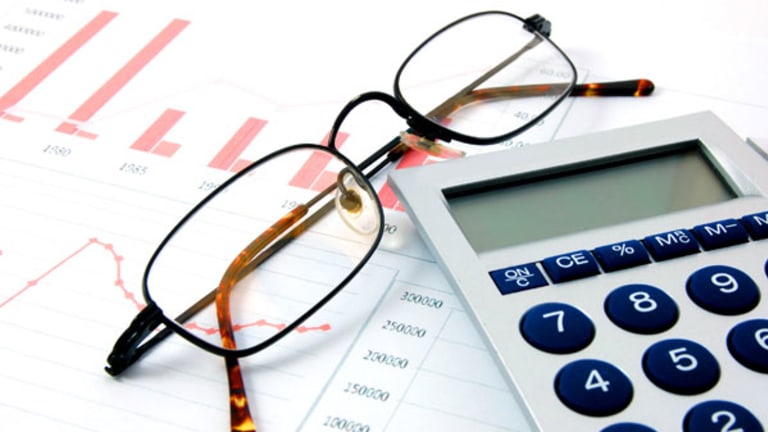 5 Stocks to Trade for End-of-Month Gains
A handful of promising technical trading setups are looking even more promising in the short-term.
BALTIMORE (Stockpickr) -- Europe is dominating the news cycle again this week, spurring the 2.3% rally that the S&P 500 ended on yesterday as well as early signs of strength this morning. It's all coming down to a series of key deals that could lever up the European Financial Stability Facility and take some pressure off of European banks that hold excessive amounts of PIIGS debt.
That safety net is at least making investors more willing to take on risk assets right now.
Many overseas stock markets are up as much as 4% as I type, but it's important to take a single day's gains in perspective. Major indices had been significantly oversold following the drop-off that stocks took to end last week. Rather than big percent changes, investors should be looking for prices to break through key technical levels if they want to get bullish. Right now, the most significant bullish level in the S&P 500 is 1200.
>>5 Rocket Stocks to Buy on a Bounce
If stocks can shove their way above it, buyers are distinctly in control of the market.
But that doesn't mean that you have to sit on your hands while the S&P 500 continues to consolidate. A handful of promising technical trading setups are looking even more promising in the short-term.
Remember,
is a way for investors to quantify qualitative factors, such as investor psychology, based on a stock's price action and trends. Once the domain of cloistered trading teams on Wall Street, technicals can help top traders make consistently profitable trades and can aid fundamental investors in better planning their stock execution.
Here's a look at
that could deliver breakout gains to your portfolio this week.
Yahoo!
It's been a crazy month for
Yahoo!
(YHOO)
. Earlier in September, the board unceremoniously fired CEO Carol Bartz over the phone, leading to the ousted CEO's less-than-flattering interview about Yahoo's board and investors questioning whether the management change-ups should included board members. Normally, that's enough drama to shake the confidence of most investors -- but not in Yahoo's case.
Yahoo! has been showing increasing relative strength (the bottom subchart above) since the Aug. 8 bottom. When stocks are tracking sideways, relative strength is a crucial metric to watch for. It's an indication that Yahoo!'s price action has decoupled from the consolidation that's going on in the S&P 500 -- a promising sign for investors.
>>Does Technical Trading Really Work?
Since the start of the month, shares of the firm have been locked within an uptrending channel that's bounded by
a dynamic resistance level to the upside and dynamic support below
. As Yahoo! trades up the channel, the ideal entry comes on a bounce off of that support level.
That's exactly where shares are right now. Short-term traders should aim to go long and trade Yahoo! to the top of the channel; longer-term traders should hang on to shares as they make their way higher within the channel.
Either way, I'd recommend a protective stop right at the 50-day
.
Yahoo! was also included recently in a list of
stocks showing relative strength in a weak market
.
Dominion Resources
A very similar setup is taking shape in shares of
Dominion Resources
(D) - Get Free Report
. This $29 billion energy firm is another name that's been stuck in an uptrending channel -- although in Dominion's case, shares have been in the channel for months, not weeks.
Where Yahoo! is an opportunity to take advantage of a bounce in shares, Dominion is a potential
this week.
>>5 Stocks Setting Up to Break Out
That's because shares of the firm are consolidating just under their trend line resistance level right now; a breakout above that price level indicates an accelerating trend.
In any situation in which shares are testing a breakout, it's crucial to wait for the breakout to actually happen before taking your position. That's because shares could easily just bounce back down off of that resistance level for the sixth time. The breakout above resistance is the signal that this is a high probability trade for longs.
Dominion shows up on a recent list of
10 Top High-Yield Momentum Stocks
.
McDonald's
McDonald's
(MCD) - Get Free Report
, one of TheStreet Ratings'
top-rated restaurant and hotel stocks
, is a breakout trade of another sort this week. Shares of the fast food giant have been strong performers in 2011, rallying more than 16% this year in spite of considerable selling in the broad market. That
, coupled with fundamental factors such as MCD's
make this one of the best defensive stocks to own right now. But a symmetrical triangle in shares makes it a strong offensive name as well this week.
A symmetrical triangle is characterized by sideways price action that's bounded by converging trend lines. Generally, the symmetrical triangle is a continuation pattern. That means that there's a high likelihood we'll see an upside breakout to this name. The buy signal comes on the break above the upper trend line.
The fact that McDonald's is only a short distance from new
is also significant from an investor psychology standpoint. When stocks move to a new 52-week high, everyone who owns shares is sitting on gains for the year; as a result selling pressures are generally less intense for stocks that are breaking new ground to the upside.
In this McDonald's trade, I'd recommend keeping a protective stop just below the lower trend line in the triangle.
McDonald's shows up on recent lists of
20 Top-Yielding, Top-Rated Stocks to Buy
and
3 Dividend Stocks With Double-Digit Returns
.
Philip Morris International
International tobacco giant
Philip Morris International
(PM) - Get Free Report
, one of TheStreet Ratings'
, is another name that's been enjoying a strong year. The firm's international exposure has protected shares from some of the economic headwinds that have hurt stocks domestically, and its 4.77% dividend yield is looking pretty attractive in this low-rate environment. (I featured Philip Morris last week in "
8 Dividend Stocks Increasing Payouts
."
That said, there are indications that PM's rally may have run its course.
For starters, recent strength in the dollar is like kryptonite to PM's earnings (and dividend) because the firm earns income overseas and then reports its financials in dollars. The technical factors are looking difficult for PM as well.
Shares of PM are currently forming a head-and-shoulders top, one of the most well-known technical formations among would-be traders. Don't let that popularity throw you; a recent academic study agrees that this pattern can be both statistically and economically significant for traders. A head-and-shoulders can be identified by a large peak (head) with a smaller, intermediate peak on either side of it (shoulders). It's a pattern that indicates exhaustion among buyers.
PM's neckline got breached in yesterday's trading, but the breakdown hasn't been confirmed yet. I'd recommend waiting for a thrust downward from that neckline level before this short candidate becomes tradable. Then, keep a protective stop at the 50-day
.
Philip Morris, one of the
top holdings of Renaissance Technologies
, shows up on a recent list of
3 Big Dividend Plays for September
.
iShares Barclays 20+ Year Treasury Bond ETF
Finally, let's review a trade
, the
iShares Barclays 20+ Year Treasury Bond ETF
(TLT) - Get Free Report
.
TLT was a technical play on
. With the
Fed
widely expected to extend the duration of its treasury portfolio, this long-term treasury ETF was a perfect way to trade the move.
At the time, I recommended that, "if shares can push through $115, I'd recommend going long this ETF with a protective stop right around $111." Sure enough, they pushed through $115 on the Fed's announcement, rallying more than 6% in the next couple of days.
>>Practice your stock trading strategies and win cash in our stock game.
That means that this trade outperformed the S&P 500 by 12.5% last week.
At this point, the buying surge has run its course, and shares are throwing back as investors get comfortable with buying risk assets again. If you haven't already exited this position, it's time to do so.
To see these plays in action, check out the
Technical Setups for the Week portfolio
at Stockpickr.
RELATED LINKS:
>>Profit From These 3 Trading Mistakes
>>2 Pair Trades to Protect Your Portfolio
>>5 Downgraded Stocks That Should Be Buys
Follow Stockpickr on
and become a fan on
Facebook.
At the time of publication, author had no positions in stocks mentioned.
Jonas Elmerraji is the editor and portfolio manager of the Rhino Stock Report, a free investment advisory that returned 15% in 2008. He is a contributor to numerous financial outlets, including Forbes and Investopedia, and has been featured in Investor's Business Daily, in Consumer's Digest and on MSNBC.com.