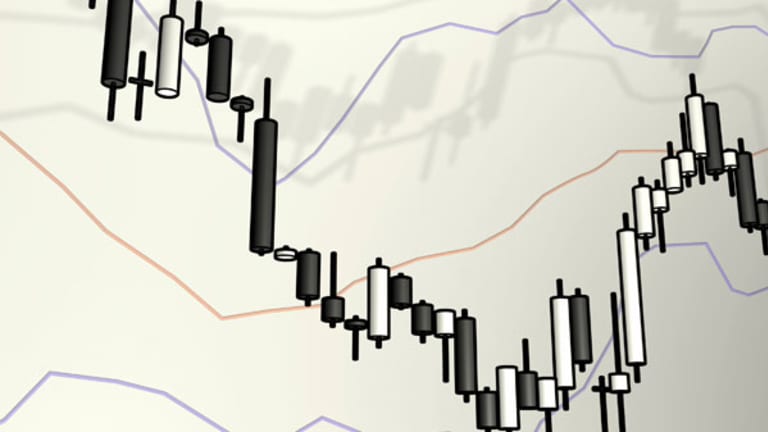 5 Social Networking Stocks to Sell Now
Just like that, the Wall Street darling status once held by social networking stocks is gone. Long gone.
BALTIMORE (Stockpickr) -- Just like that, the "Wall Street darling" status once held by social networking stocks is gone. Long gone.
It was only a handful of months ago that social media companies -- and private equity names in general -- were getting plenty of positive press that coincided with a slew of high-profile IPOs. In fact, internet businesses were one of the few industry groups that actually plowed higher in mid-to-late 2011, as the rest of the market got shaken around by debt ceiling drama here at home and the ongoing European debt crisis across the pond.
But those times are over. Tentative profitability and even more tentative price appreciation has pushed investors out of social networking stocks
en masse
, and by and large it's been for a good reason. But now that so many names are "cheap," plenty of people are scouring for bargain-priced buying opportunities where they shouldn't be.
That's why we're taking a technical look at
five social networking stocks you should sell
.
>>5 Stocks Poised to Pop on Bullish Earnings
For the unfamiliar,
is a way for investors to quantify qualitative factors, such as investor psychology, based on a stock's price action and trends. Once the domain of cloistered trading teams on Wall Street, technicals can help top traders make consistently profitable trades and can aid fundamental investors in better planning their stock execution.
Now, to be clear, I'm not saying that bankruptcy is inevitable for these firms. I'm not even saying that they'll continue to fall forever. But in the short term, investors should be avoiding these five names like the plague.
With that, here's a look at
that you should sell in August.
Groupon
We'll start off with
Groupon
(GRPN) - Get Free Report
, a stock that's sort of exemplified Wall Street's disappointment with social media stocks. This Internet deal site went public in the biggest internet IPO since
Google
(GOOG) - Get Free Report
back in November, pricing at $20 per share and falling like a rock ever since thanks to a combination of fundamental and technical factors.
With especially ugly technicals shaping up right now, I'd suggest selling this stock.
Groupon formed a bearish descending triangle pattern for most of the summer, bouncing in between a horizontal support level and downtrending resistance. Essentially, as shares volleyed between those two price levels, they were getting squeezed closer and closer to a breakdown below support. That breakdown happened at the start of July, spurring a sell signal in shares.
>>2 Dividend Stocks to Sell for Profits
And Groupon is showing no signs of finding bottom yet.
, measured by 14-day RSI, has been in a solid downtrend since the start of 2012. Since RSI is a leading indicator of price, that means Groupon is in "sell mode" right now. I'd advise you do the same.
Sohu.com
Chinese online media and gaming company
Sohu.com
(SOHU) - Get Free Report
may be a half a world apart from Groupon, but its price action isn't far off at all. Like GRPN, Sohu triggered a bearish descending triangle pattern earlier this summer. That's continuing to rule price action as we approach August.
The key difference with Sohu is that the triangle pattern in this stock was longer-term -- it had been forming since all the way back in October. And because longer-term patterns have longer-term implications, Sohu's sell signal remains flashing right now. Former support at $46 is now a resistance level for Sohu (a fact that can be seen back in May and June), and that means that even if shares did bottom here, they've still got some major selling pressure to overcome before they can regain the levels shares traded at back in 2011.
In other words, it still makes sense to sell down here.
>>5 Oversold Stocks Ready for a Bounce Higher
Don't think that oversold RSI is a reason to buy here, either. Statistically speaking, oversold RSI is more likely to become more oversold in the short-term. And with that momentum gauge still trending lower, there's no reason to expect anything more than a minor relief bounce this week.
Zynga
The best way to think of online game developer
Zynga
(ZNGA) - Get Free Report
is that it's a sort of high-beta
Facebook
(FB) - Get Free Report
. In other words, any moves Facebook makes, Zynga makes too - just bigger. And since FB isn't exactly a stable stock itself, that's a scary thought. But Zynga's most recent price action is even worse than the norm.
Zynga slashed its outlook for the year late last week, sparking an exodus in shares that sent the stock down 41% in the last few market sessions. If you think the worst is over, don't. Statistically, it's likely that Zynga is going to continue to move lower.
That's because shares
on the news. Yes, it's really as simple as that. According to research by market technicians Julie Dahlquist and Richard Bauer, downward gaps are shortable in the short-term.
>>5 Stocks Under $10 Set to Soar
While what Zynga does longer-term remains to be seen (in the long-term, gap downs often make up for lost ground), investors who don't want to keep getting hammered by this stock should look to sell.
For another take on Zynga, it shows up on recent lists of
3 Internet Stocks Ready to Move Higher
and
4 Stocks That Could Burn Short-Sellers
.
Facebook
If we're talking Zynga, we can't forget about
Facebook
(FB) - Get Free Report
. Facebook has been drawing its fair share of unwanted attention from its own post-IPO drama, and the verdict is the same: sell this stock.
Just like Zynga, Facebook dropped dramatically late last week, sliding close to 20% after the firm announced an in-line earnings report. Facebook's performance post-IPO has at least been consistent. Shares made their all-time high at the get-go, falling ever since with a series of higher lows.
While a reasonably strong support level had been set at $26 back in June, any buying pressure below that price got sapped on Friday when shares gapped down to test new lows in the low $22 range. For the exact same reasons as Zynga, Facebook's gap down is a signal to stay away from shares.
Even worse, Facebook opted to take advantage of what they thought was good IPO sentiment by offering even more shares to the public. That means that FB has a much bigger float than other sell-worthy stocks like Zynga, a factor that could hike shorting (and thus increase selling pressure) in Facebook. I'd strongly recommend against going bargain-hunting in this stock.
For another take on Facebook, it shows up on a list of
3 of Wall Street's Future $100 Stocks
.
Sina
Like most of the other names on this list, it's been a tough year for shares of
Sina
(SINA) - Get Free Report
. The Chinese social media network has slid more than 7% so far this year, underperforming the
by more than 17% over that time period. And Sina looks pointed lower this summer.
Shares have been in a downtrending channel since back in March, making an orderly decline as more and more investors decide to unload their positions in this stock. One important thing to remember about downtrends (unlike uptrends) is that they can occur for two reasons: either people hate the stock (and want to sell) or people don't care about the stock (and don't want to buy). The declining volume over the course of the downtrend points to the latter.
The fact that shares broke down below an important former support level at around $50 indicates that any previous pockets of buying pressure have been taken out by what's been going on in shares. Traders looking for a shorting opportunity in Sina should look to sell a bounce lower off of trendline resistance. Just keep a
.
To see this week's trades in action, check out the
Technical Setups for the Week portfolio
on Stockpickr.
-- Written by Jonas Elmerraji in Baltimore.
RELATED LINKS:
>>5 Rocket Stocks to Buy for August
>>5 Huge Stocks Ready to Slingshot Higher
>>5 Stocks to Escape the Eurozone Crisis
Follow Stockpickr on
and become a fan on
Facebook.
At the time of publication, author had no positions in stocks mentioned.
Jonas Elmerraji is the editor and portfolio manager of the Rhino Stock Report, a free investment advisory that returned 15% in 2008. He is a contributor to numerous financial outlets, including Forbes and Investopedia, and has been featured in Investor's Business Daily, in Consumer's Digest and on MSNBC.com.