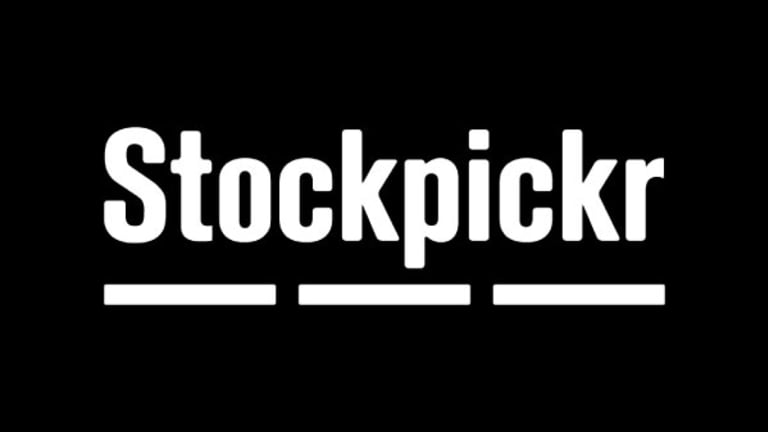 5 Sin Stocks That Could Pop on a Short Squeeze
These heavily shorted "sin stocks" could get squeezed higher on any positive catalyst.
BALTIMORE (Stockpickr) --Sin is in -- at least when it comes to investing.
Of course, I'm talking about "sin stocks," the stocks of companies that provide products or services deemed morally questionable by some. Alcohol, tobacco, defense and gambling stocks are popular examples of sin stocks -- and while most investors would probably like to lump plenty of other industries into the ethically challenged category (banking stocks, for one), the common thread is that they're discretionary products and services whose consumption isn't as dependent on the broad economy as consumption for their straight-laced peers.
The argument for that is pretty simple: When John Doe gets his hours cut at work, he's probably more likely to blow of some steam with a stiff drink. With recessionary headwinds still in most investors' recent memories, sin stocks have been a popular investment for their ability to withstand economic downside, even if the "recession proof" nature of sin stocks isn't quite as bulletproof as some believe.
That recession resistance can contribute to some significant opportunities when short sellers get squeezed.
>>5 Big Stocks to Trade for Gains
A short squeeze is the buying frenzy that ensues when a heavily shorted stock starts to look attractive again to investors. As more and more of the short investors buy shares to cover their positions, share prices skyrocket.
Almost anything can trigger a short squeeze, including trumping earnings expectations, winning a lawsuit, unveiling a new product and even announcing a management change.
One of the best indicators of just how high a short-squeezed stock could go is the short-interest ratio, which divides shares short by average daily trading volume in order to get a ballpark estimate of the number of days it would take for short-sellers to cover their positions. The higher the short ratio, the higher the potential profits when the shorts get squeezed.
Naturally, these plays aren't without their blemishes -- there's a reason that these stocks are being heavily shorted. But for investors looking for exposure to a speculative play with a beefier risk/reward tradeoff, these could be powerful upside plays for the coming year.
The
we looked at a list of sin stock short squeeze opportunities, our list rallied by an average of 18.65%, vs. a decline of 0.52% for the
S&P 500
over that same period. This year, we'll attempt to do it again.
Here's a look at the
short squeeze opportunities in five sin stock plays
.
Lockheed Martin
First up is
Lockheed Martin
(LMT) - Get Report
, the $24 billion defense firm that ranks as the top U.S. contractor by sales. Lockheed manufactures everything from satellites to warplanes, the latter earning the firm's sin stock status -- weapons systems makers are the sole non-consumer firms that traditionally get lumped into the list.
While the U.S. Government is still considered a bastion of financial stability, Uncle Sam is starting to become persona non grata on companies' customer lists. After all, as Congress looks to slash the federal budget, many programs are coming under the knife, erasing any semblance of revenue permanence.
Not surprisingly, Lockheed's huge exposure to the government has been a bone of contention among investors, and one of the biggest factors in the firm's short interest ratio of 8.5. At that level, it would take nearly two full weeks of buying for shorts to cover their positions.
To counter those concerns, Lockheed has been among the large defense contractors that are building out a major IT business. While Lockheed is still courting the government for IT contracts, it's diversifying away from the defense space, an attractive combination that reduces the risks of budget cuts and leverages LMT's expertise at winning government contracts.
As IT becomes a bigger part of Lockheed's business, expect shorts to get shaken out.
One of the
top-yielding aerospace and defense stocks
, Lockheed shows up on a recent list of
4 Stocks Imperiled by Super Committee
.
Boyd Gaming
Boyd Gaming
(BYD) - Get Report
owns casino properties spread throughout the U.S., from Las Vegas to Atlantic City, and several points in between. That exposure to the U.S. gaming market has left investors anxious -- stateside casinos have been under pressure in the last few years, with most high-profile gambling gains made in Macau, the over-the-top Chinese gamblers' paradise that now generates most of the revenue for legacy Vegas operators.
One benefit for Boyd is the firm's positioning. Without the scale-dependent mega-properties that most publicly traded casino stocks operate, Boyd can manage to maintain profitability when properties are at partial occupancy. It may be a tenuous grip on profitability, but it's there. At this point, Boyd's geographic foot print may actually be in its favor -- the firm's locations have by-and-large been hit extremely hard by the recession, and the downside is already priced in. Any sort of rebound in gaming revenues would likely spark a reworked valuation.
Short interest in Boyd is particularly high. While the firm's short interest ratio only weighs in at 7.3, a number that implies a week of buying for shorts to cover, almost 25% of the firm's float is currently short. As a result, BYD is in good position to benefit from a buying frenzy if the firm announces better than expected numbers.
This is likely the riskiest name on our list, but it also packs the highest potential upside.
Sturm Ruger
Firearms maker
Sturm Ruger
(RGR) - Get Report
is having a phenomenal year in 2011, its shares more than doubling year-to-date. That's thanks in large part to the breakneck sales growth that the company has been undergoing for the last several years.
Revenue has ratcheted higher by more than 10% on average in each of the last five years. Over that same period, the firm has ballooned its bottom line, widening margins and tripling its profits during the recession. A debt-free balance sheet sweetens the deal.
Ruger also benefits from big-picture trends towards gun ownership. As the political landscape grows increasingly tense in the U.S., gun sales have skyrocketed, causing shortages of ammunition in stores as consumers stockpile weapons. However ominous that trend may be, it's a critical one for Ruger's growth in the past few years.
At present, Ruger sports a short interest ratio of 9.3. With the massive rally that shares of this stock have seen so far in 2011, many shorts are likely nearing the brink of their patience (and solvency) in waiting for this stock to move lower. As a result, a short squeeze could be in store sooner rather than later.
Ruger is one of TheStreet Ratings'
.
Boston Beer
The sole repeat stock from last year's list of sin stock short squeezes is
Boston Beer
(SAM) - Get Report
, the $1.2 billion brewer behind Samuel Adams, the most popular craft beer brand in the country. While that success technically ranks Boston Beer as the fourth-largest brewer in the nation, it's a distant fourth -- the traditional "big three" brewers make up the vast majority of the domestic beer market.
That's actually a good think for SAM -- it's the principal reason why the firm's growth has been so strong in recent years. With the craft beer market undersaturated (making up only 5% of the total beer market right now), the company has had little difficulty in stealing share from consumers who are trading up from traditional brands.
As long as the trend toward craft beer consumption continues at its current pace, Boston Beer Company should enjoy some meaningful growth in the next several years.
But it's that growth that has short sellers targeting the firm. SAM currently sports a short interest ratio of 16.3 -- that means that it would take more than three weeks of buying at current volume levels for shorts to exit their positions. Like Ruger, SAM's lack of debt and strong cash position make it all the more attractive in this environment.
This stock could easily see a short-squeeze induced pop in the next few months.
Vector Group
Vector Group
(VGR) - Get Report
is a small-cap tobacco stock that markets a handful of traditional cigarette brands, and is developing a "low risk" cigarette alternative. The firm is a key player in the discount cigarette business, currently holding around 5% of the overall cigarette market. Vector's short interest ratio currently weighs in at 13.8.
Like its larger peers, Vector's dividend is one of its largest draws. The company currently pays out an 8.7% annual yield on its share price, a very large dividend for any industry. Like many of the other sin stocks on our list, Vector sports a healthy balance sheet and remained profitable throughout the recession -- two factors that help to secure that payout going forward. On a longer-term time horizon, the U.S. tobacco market is dying a slow death; a factor that makes it less than appealing for some investors.
Still, Vector's tiny size and discount positioning means that it could capture more of the market while larger firms see their top line numbers decline. In the shorter-term, the combination of a solid track record and a hefty cash payout make this stock well suited for a short squeeze.
To see this week's short squeezes in action, check out the
Sin Stock Short Squeezes 2011 portfolio
on Stockpickr.
-- Written by Jonas Elmerraji in Baltimore.
RELATED LINKS:
>>5 Stocks With Big Insider Buying
>>5 Big Stocks to Trade for Gains
>>5 Stocks Setting Up to Break Out
Follow Stockpickr on
and become a fan on
Facebook.
At the time of publication, author had no positions in stocks mentioned.
Jonas Elmerraji is the editor and portfolio manager of the Rhino Stock Report, a free investment advisory that returned 15% in 2008. He is a contributor to numerous financial outlets, including Forbes and Investopedia, and has been featured in Investor's Business Daily, in Consumer's Digest and on MSNBC.com.