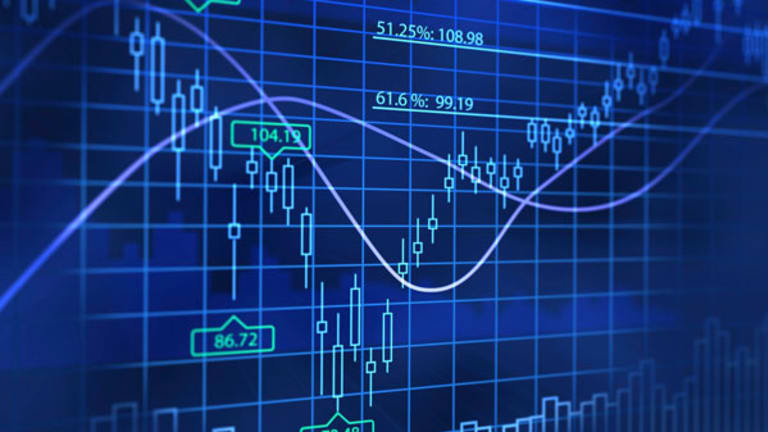 Publish date:
5 Rocket Stocks Worth Buying in September
These stocks have both short-term gain catalysts and longer-term growth potential.
These stocks have both short-term gain catalysts and longer-term growth potential.
BALTIMORE (Stockpickr) -- The first full trading week of September put an end to the five-week winning streak in the S&P 500, shoving the big index 1.1% lower between last Monday's open and Friday's close. Consider that drop a warning shot; stocks are starting to look top-heavy in September.
The S&P 500 has only seen four deeper one-week declines so far in 2014, and each of those brought on a more meaningful correction this year. In other words, it makes sense to think defensively this week. To do that, we're turning to a new set of "Rocket Stock" names.
For the uninitiated, "Rocket Stocks" are our list of companies with short-term gain catalysts and longer-term growth potential. To find them, I run a weekly quantitative screen that seeks out stocks with a combination of analyst upgrades and positive earnings surprises to identify rising analyst expectations, a bullish signal for stocks in any market. After all, where analysts' expectations are increasing, institutional cash often follows. In the last 265 weeks, our weekly list of five plays has outperformed the S&P 500's record run by 81.1%.
Without further ado, here's a look at this week's Rocket Stocks.
Morgan Stanley
Up first is Morgan Stanley (MS) - Get Report , one of the last legacy investment banks. MS is having a strong year in 2014 -- shares are up almost 12% so far this year -- which isn't a huge surprise. As an investment firm, the bank's fortunes are basically a leveraged bet on the equity market. But even though it makes sense for investors to think more defensively this week, it's MS' exposure to the hot M&A and IPO markets that's fueling this fire.
Morgan Stanley is one of the few investment banks that survived 2008 with its name (and core business) intact. Like its surviving peers, the firm transformed into a bank holding company during the financial crisis in order to grab hold of stimulus dollars. And while that lifeline saved MS, it also means that the firm has more regulatory hoops to jump through and lower future returns (MS can't bet the farm anymore).
But that new normal for MS' business is just fine, particularly at current valuations. Instead of leverage, one of Morgan Stanley's biggest potential catalysts long-term is interest rates. Like many other financial firms, a return to higher interest rates implies higher profitability for Morgan Stanley -- it means that the margins that MS earns on many of its rate-sensitive businesses can scale in kind.
Look for momentum to continue to look strong in this stock for the rest of 2014.
L Brands
Specialty apparel retailer L Brands (LB) - Get Report has been working hard to transform itself in the last several years. The firm shed its former namesake "The Limited" store chain, focusing its attention instead on brands where it was able to dig a deeper moat. Those store brands today include Victoria's Secret, Bath & Body Works, Henri Bendel and La Senza.
The firm's willingness to reinvent itself is laudable. Few other management teams are willing to take big risks to right the ship. And getting rid of your namesake store chain is certainly a big risk. But Victoria's Secret is the crown jewel at L Brands. The store chain has a strong brand with celebrity exposure, it operates in the extremely high margin lingerie business, and it sports an economic moat for its trouble. Importantly, the label has also been successful at expanding its reach into less deep-moat apparel (like pants and sweatshirts) as well.
Consumer spending continues to be an important growth driver for L Brands' stores, both here at home and abroad. International sales still contribute a comparatively small chunk of overall sales, leaving a lot of room for expansion, particularly as burgeoning middle class populations in emerging markets increase their demand for so-called "mass affluent" products. With rising analyst sentiment in shares this week, we're betting on this name.
United Rentals
United Rentals (URI) - Get Report is having a banner year in 2014. Since the calendar flipped to January, this $11 billion equipment rental stock is up 50%, beating the rest of the market by a very wide margin. And URI's 830 U.S. and Canadian locations are likely to keep up the pace for the final months of the year.
URI rents equipment to industrial, commercial and individual customers across the continent. Put simply, if you need access to anything from a pressure washer to excavator or a backhoe, United Rentals can provide it. The sales pitch is simple enough for using URI -- the firm provides much-needed equipment capacity without the huge capital costs of leaving a forklift sitting idle in the corner of a warehouse for 10 months out of the year. For many customers, renting heavy equipment just makes more sense. And few rivals have the scale or geographic footprint to cater to the big national accounts.
Increasingly, URI has been working to educate its customers on extra services it can provide them. To do that, it's been going after sub-industries with a need for specialized tools: for instance, the firm rents industrial HVAC equipment for commercial power failures, and it has a website devoted specifically to oilfield services customers.
Green shoots in the economy make URI a go-to resource for companies trying to scale up in 2014, and its price action this year shows.
Verisk Analytics
In the age of big data, aptly-named Verisk Analytics (VRSK) - Get Report is the go-to name to help other companies manage their risk. Verisk provides risk management data to insurance companies, healthcare providers, and mortgage lenders, helping firms to measure and reduce their exposure to the unexpected.
Verisk's business is attractive for a couple of reasons: its benefits are easily quantifiable, and revenues are incredibly sticky. In an age where investors expect consistency of results, risk-conscious companies are trying to use every tool at their disposal. A subscription-based business model means that revenues are both sticky and recurring, resulting in hefty cash generation and high margins.
While VRSK originally started out as a part of the insurance industry, the firm has been pouring additional resources into its healthcare and mortgage risk databases. With increasing regulatory scrutiny on both of those industries in the last several years, managing risk through the products Verisk provides is going to become increasingly important. We're betting on shares of this "Rocket Stock" this week.
Ameriprise Financial
Last up this week is Ameriprise Financial (AMP) - Get Report , the $23 billion financial name that started its life as a unit of payment network American Express (AXP) - Get Report . Not long ago, Ameriprise's bread and butter was insurance and annuities, businesses that have slowly been getting supplanted by asset management. Today, AMP has more than $700 billion under management and administration.
Ameriprise has one of the largest advisor networks in the country, with more than 11,000 independent agents selling under the brand – that huge network has made the transition away from insurance significantly easier, with a big asset base to sell to. Acquiring Columbia Management in 2009 was AMP's big bet on the money management business, doubling the firm's AUM instantly, and securing a top-notch team of well-regarded managers. So far, it's panned out, transitioning the firm's fortunes from underwriting to fee-based revenues that have low capital requirements.
Like Morgan Stanley, a big wealth management business makes Ameriprise effectively a leveraged bet on the stock market. And with stocks tearing into the second year of a "buy the dips rally", momentum should help to carry AMP higher this month. Analysts seem to think so. Rising analyst sentiment is our catalyst for piling into Ameriprise this week.
To see all of this week's Rocket Stocks in action, check out the Rocket Stocks portfolio at Stockpickr.
-- Written by Jonas Elmerraji in Baltimore.
RELATED LINKS:
>>5 Foreign Stocks to Boost Your Gains in September
>>5 Stocks Breaking Out on Big Volume
>>3 Huge Stocks Everyone Is Talking About
Follow Stockpickr on Twitter and become a fan on Facebook.
At the time of publication, author had no positions in the names mentioned. Jonas Elmerraji, CMT, is a senior market analyst at Agora Financial in Baltimore and a contributor to TheStreet. Before that, he managed a portfolio of stocks for an investment advisory returned 15% in 2008. He has been featured in Forbes , Investor's Business Daily, and on CNBC.com. Jonas holds a degree in financial economics from UMBC and the Chartered Market Technician designation. Follow Jonas on Twitter @JonasElmerraji