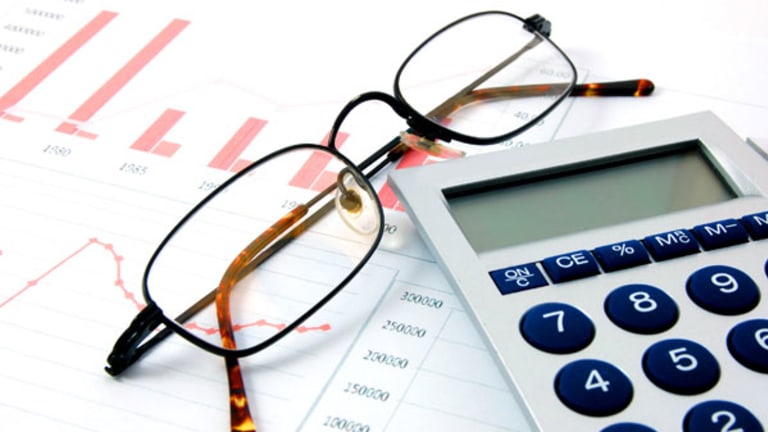 5 Rocket Stocks to Buy for Gains This Week: Western Digital and More
For selective investors, more upside looks likely in the months ahead.
BALTIMORE (Stockpickr) -- Stocks are starting off the week on another high note -- the S&P 500 ended Friday's session at a fresh all-time closing high, tacking onto the double-digit gains that the big index has booked year-to-date. Assuming no surprise stock market drops between now and the end of the year, the S&P is on track to end the year more than 12% higher.
Factor in dividends, and that number rises to 15.6% gains for the S&P 500.
Put simply, we're still very much in a "buy the dips market" for stocks. And for selective investors, that means more upside looks likely in the months ahead. To take advantage of that upside momentum in the market, we're turning to a new set of Rocket Stocks to buy for gains this week.
For the uninitiated, "Rocket Stocks" are our list of companies with short-term gain catalysts and longer-term growth potential. To find them, I run a weekly quantitative screen that seeks out stocks with a combination of analyst upgrades and positive earnings surprises to identify rising analyst expectations, a bullish signal for stocks in any market. After all, where analysts' expectations are increasing, institutional cash often follows. In the last 277 weeks, our weekly list of five plays has outperformed the S&P 500's record run by 78.5%.
Without further ado, here's a look at this week's Rocket Stocks.
Western Digital
Up first is Western Digital (WDC) - Get Free Report , a computer storage stock that's had a phenomenal run so far in 2014. WDC has rallied more than 25% since the start of January, but it's only pressed into new high territory of its own within the last month. Now, some major industry tailwinds are offering to push this stock higher in 2015.
Western Digital is one of the biggest hard drive makers in the world, and it's quickly becoming one of the biggest producers of next-generation storage devices such as solid state drives (SSDs). That positioning has done extremely well for WDC in recent months, propelled by the fact that demand for data storage continues to grow exponentially. Between cloud computing services that back up consumers' mobile devices and PCs, the growth of high-resolution streaming video, and big data on the enterprise side, WDC will have no trouble finding buyers for its products in the years ahead.
Importantly, the firm has been investing in new technologies. While it lacked meaningful exposure to SSDs (particularly on the enterprise side), recent acquisitions have given the firm claim to an attractive patent portfolio that it can leverage with its existing manufacturer relationships. Still, conventional hard drives make up some 95% of sales today -- that leaves a lot of room for growth in the higher-margin SSD business.
Financially speaking, WDC is in excellent shape, with nearly $3 billion in net cash and investments on its balance sheet. That's enough to pay for more than 12% of Western Digital's outstanding shares at current prices -- a big risk reducer for investors piling in today. Between a low-growth valuation and a high-growth income statement, WDC has plenty of room to run to the upside in the months ahead.

Allstate
Illinois-based Allstate (ALL) - Get Free Report tips the scales as the third-largest property-casualty insurer in the country -- that means that, in an industry where size matters, Allstate has no shortage of scale. The firm sells automotive, homeowners and life insurance as well as other financial products through a network of approximately 10,000 Allstate agents as well as a network of banks and independent agents. As the firm de-risks its business, expect higher adjusted returns to flow to investors.
Insurance is a commodity product today -- but that's actually becoming less the case in automotive coverage, where risk management is incredibly quantifiable and innovative new products are giving some insurers an edge over their rivals that goes beyond price. For instance, "policy features" like accident forgiveness and new car replacement are giving auto insurers the opportunity to increase premium revenues without increasing risk exposure.
And as Allstate increases its automotive policy exposure (relative to other types of insurance underwriting), the firm should have a much higher level of control over how much risk it exposes itself to. Innovative new products, like the Drivewise auto analytics tool, should help ALL better manage underwriting risks and still provide drivers with lower prices at the same time.
Allstate's huge agent network gives it the ability to cross-sell multiple insurance policies to each customer, a huge driver of margin growth in the last few years. With rising analyst sentiment this week, we're betting on shares of ALL.
Paccar
Paccar (PCAR) - Get Free Report is one of the most conspicuous winners from falling oil prices in recent months. That's because, as fuel priced drop, profit margins for transportation companies climb -- and this truck manufacturer is in a good position to sell upgraded commercial truck fleets. PCAR is one of the largest truck makers in the world, building vehicles worldwide under the Kenworth, Peterbilt, and DAF brands.
Transportation stocks ebb and flow with the overall level of activity in the economy, so as worldwide shipments heat up, so too do freight volumes. And with an aging global truck fleet on the roads today, the fuel and maintenance cost savings arguments are hard to ignore, particularly as interest rates remain low and transporters have the volumes to justify big-ticket upgrades. While dropping oil prices have been good for PCAR's customers, the memory of triple-digit oil is still fresh in truckers' minds, and that makes buying a more fuel efficient truck all the more attractive while crude is low.
While the truck business is capital-intense, Paccar currently sports a $3 billion cash position that helps to offset the firm's $8.2 billion debt load. Considering the fact that PCAR earned nearly $1.2 billion in profits last year, that's not an outsized amount of balance sheet leverage by any means. Expect this stock to keep up its momentum pace as we head into 2015.
Ball Corp.
Even if you've never heard of Ball Corp. (BLL) - Get Free Report , there's a very good chance you've used its products. That's because Ball is the largest manufacturer of metal cans in the world, producing around 70 billion soda and beer cans each and every year. The firm owns the biggest share of nearly every market that it operates in, notably 40% of the beverage can market in North America, and almost 30% of high-growth China.
Exposure to high-growth markets, like China and U.S. craft beer, give Ball a very favorable trajectory. No, making soda cans isn't a particularly exciting business, but the firm has been able to generate exciting returns for shareholders in the past. Besides beverage cans, Ball also manufactures food cans and aerosols that contribute a fifth of sales. Ball also uses its metal expertise in the aerospace sector, where it specializes in aircraft antennas and designing and building systems for satellites and spacecraft. The aerospace business adds another 10% of the firm's overall revenues.
As a manufacturing company, Ball employs balance sheet leverage to keep the wheels turning -- the firm's $3 billion debt load is modest given BLL's overall size. Likewise, the firm earns large free cash flows, which it's historically used a chunk of to return to shareholders via buybacks and a small cash dividend. With very high employee and management ownership of shares, look for BLL to continue to be a strong performer on the shareholder yield front.
Red Hat
Last up on our Rocket Stocks list is Red Hat (RHT) - Get Free Report , a company that's found great success in selling something that its customers can get for free. That may not sound like a very attractive business model at first, but it most certainly is. Red Hat's operating system and enterprise software is used by thousands of enterprise customers. While the software itself is free, Red Hat makes money through training, maintenance, and technical support fees.
By "selling" open source software, Red Hat has a big value proposition -- often enough to entice IT managers to jump ship from closed systems. The firm has done a good job of providing major added value to its software, and that's why Red Hat owns more than 60% of the Linux server market today. Switching costs are high in the enterprise IT world, and a big installed base means that there's a big pool of users who subscribe to RHT's services. As datacenter needs continue to grow, those customers should bring more servers (and thus more Red Hat support licenses) online.
Because Red Hat is a software company, its capital needs are low, and it's historically been able to operate with fat margins and no debt on its balance sheet. The $1.3 billion in cash and investments on the books today is enough to cover more than 10% of the firm's market capitalization today. With rising analyst sentiment in RHT this week, we're betting on shares.
To see all of this week's Rocket Stocks in action, check out the Rocket Stocks portfolio at Stockpickr.
-- Written by Jonas Elmerraji in Baltimore.
Follow Stockpickr on Twitter and become a fan on Facebook.
At the time of publication, author had no positions in the names mentioned.
Jonas Elmerraji, CMT, is a senior market analyst at Agora Financial in Baltimore and a contributor to TheStreet. Before that, he managed a portfolio of stocks for an investment advisory that returned 15% in 2008. He has been featured in Forbes , Investor's Business Daily, and on CNBC.com. Jonas holds a degree in financial economics from UMBC and the Chartered Market Technician designation.
Follow Jonas on Twitter @JonasElmerraji
Jonas Elmerraji, CMT, is a senior market analyst at Agora Financial in Baltimore and a contributor to
TheStreet
. Before that, he managed a portfolio of stocks for an investment advisory returned 15% in 2008. He has been featured in
Forbes
,
Investor's Business Daily
and on
CNBC.com
. Jonas holds a degree in financial economics from UMBC and the Chartered Market Technician designation. Follow Jonas on Twitter @JonasElmerraji.