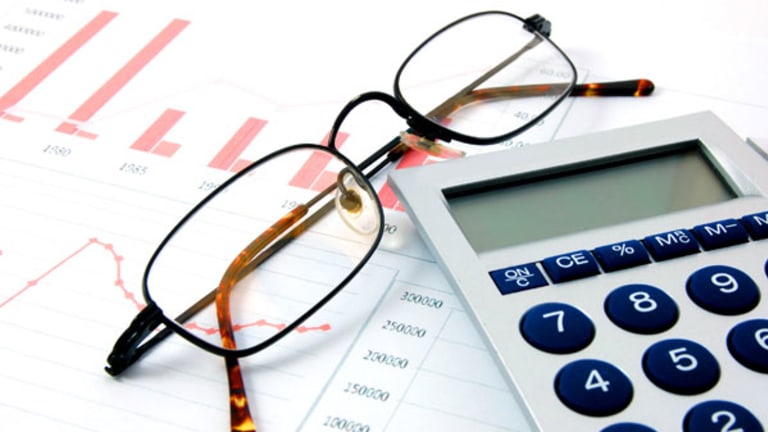 5 Rocket Stocks to Buy for August
These stocks have both short-term gain catalysts and longer-term growth potential.
BALTIMORE (Stockpickr) -- The first trading day of August is right around the corner -- and that means that you should be paying attention to a handful of Rocket Stocks as this summer rally heats up.
What summer rally, you ask? I'll admit, the rally this summer hasn't exactly been the most conspicuous. With all of the drama unfolding in Europe and here at home in the form of earnings, there have been eyes on a lot besides price action. But take a minute to look at a chart of the
, and it's clear that stocks have been making an orderly ascent. Since the start of June, the S&P is up around 8.4%, and the index looks technically set to continue its climb in August.
This week, all eyes are on the
Fed
for the umpteenth time since the summer started. And the term "QE3" is starting to get thrown around again. I've already said
why I don't think that QE3 isn't coming yet for investors
-- and my "stimulus gauge" still suggests that another round isn't coming this week. But that shouldn't stop stocks from slowly making their ascent.
That's why we're turning to a new set of Rocket Stocks this week.
>>5 Stocks Under $10 Set to Soar
For the uninitiated, "Rocket Stocks" are our list of companies with short-term gain catalysts and longer-term growth potential. To find them, I run a weekly quantitative screen that seeks out stocks with a combination of analyst upgrades and positive earnings surprises to identify rising analyst expectations, a bullish signal for stocks in any market. After all, where analysts' expectations are increasing, institutional cash often follows.
In the last 161 weeks, our weekly list of five plays has outperformed the S&P 500 by 77.64%.
With that, here's a look at
.  
CF Industries
2012 has been a stellar year for shares of fertilizer company
CF Industries
(CF) - Get Free Report
. Since the first trading day of January, shares of the Illinois-based firm have rallied more than 38%.
CF is a vertically integrated nitrogen and phosphate fertilizer producer. That means that the firm is engaged in every step of the process, from mining phosphate in Florida and producing nitrogen to packaging and selling its fertilizers to commercial farmers around the world.
Fertilizer has been an attractive business in the last few years, buoyed by rising agricultural commodity prices and continued subsidy checks coming to farmers who grow fertilizer-intense crops like corn. Nitrogen fertilizers make up around 80% of CF's business, and because natural gas, one of the primary inputs in nitrogen production, has been skirting along multi-year low prices, the firm hasn't felt the margin squeeze seen at other commodity-centric manufacturers.
>>3 Agricultural Stocks Poised to Benefit From Drought
CF announces its second-quarter earnings numbers on Aug. 7. Expect those results to have a big impact on whether shares of this fertilizer firm can continue to grow in price.
With rising analyst sentiment this week, we're betting on shares of this Rocket Stock for the start of August.
Public Service Enterprise Group
While its name sounds like a nonprofit,
Public Service Enterprise Group
(PEG) - Get Free Report
is anything but. In fact, it's a holding company that operates regulated utility, power generation and energy investment businesses. The firm's diversified operations may make it more unique than your average utility stock, but the stock's dividend is everything a utility payout should be: a 4.21% yield at current price levels.
That big yield comes in large part from operations in a lucrative service area. With a focus in the mid-Atlantic, PEG sells regulated power in New Jersey, but its merchant power generation business sells across many more states in the power-hungry region. And with an attractive mix of super low-cost nuclear and reasonably low-cost gas plants, the spread that PEG earns has been substantial lately. That's a big part of why power generation has contributed more than 65% of operating profits in the last year.
PEG's generation assets are attractive because they have high replacement costs - it doesn't get more capital-intense than building a nuclear power plant, after all. And because of the low-emissions and low operation costs of natural gas and nuclear power, the firm's plants are undervalued on its balance sheet.
>>7 Dividend Stocks Paying You More Cash
It's hard to beat the income generation of this utility name; this week's earnings could be a big catalyst for shares in the near-term.
LinkedIn
LinkedIn
(LNKD)
is one name that I wouldn't have expected to see on this list just a few short months ago. But this social media name has been on fire of late, rallying more than 64% in 2012 - which is a lot more than you can say of burnout names like
Facebook
(FB) - Get Free Report
and
Groupon
(GRPN) - Get Free Report
.
Indeed, LinkedIn is in a breed all its own. And with rising analyst sentiment in shares, this stock made the cut to be called a Rocket Stock this week.
LinkedIn is a social networking website for business professionals, boasting more than 103 million users. That positioning is very attractive right now. For starters, it's one of the few social networking business models that puts revenue generation squarely in line with the focus of its userbase. For Facebook to generate ad clicks, it has to distract users from what they're trying to do: interact with friends. LinkedIn, on the other hand, generates sales by giving job seekers and hiring managers more tools to accomplish their goals, and that helps the firm's prospects look a whole lot more attractive to investors who want to invest in real businesses.
>>10 Top-Rated Tech Stocks That Pay Big Dividends
No big surprise, LinkedIn is another name that's announcing earnings this week, delivering its second quarter numbers on Thursday. The firm has been profitable for the last two years, and it carries a lot of liquidity on its debt-free balance sheet.
As continued high unemployment sends job seekers looking for new ways to get hired, LinkedIn has some strong tailwinds in its favor -- and opportunities to court some major evangelists for the site.
Toll Brothers
One niche of the housing market has been faring better than most in the last several months: new home sales. Homebuilders have been seeing faster inventory turnover in 2012, as homebuyers start snapping up new construction.
There's one key (and very positive) difference between the new home sales this year versus 2005: By and large, folks are buying new homes as primary residences, not as investments or second homes. My favorite homebuilder has to be
Toll Brothers
(TOL) - Get Free Report
right now.
Toll Brothers exclusively builds higher-end homes. Last year, for example, the firm's average home price was more than $500,000 -- and it sold 2,600 of them. By targeting a more affluent niche of new homebuyer, Toll is able to capture a market with better credit, bigger down payments, and lower unemployment than the national average. It's also able to benefit from its scale. Because the homes Toll Brothers builds are bigger and pricier, there's more room for TOL to take home bigger margins for its efforts than a more conventional builder could.
Despite taking big write-downs when the housing bubble burst -- or perhaps because of it -- Toll Brothers is in solid financial shape. The firm carries more than $1.2 billion in cash and investments on its balance sheet, enough to dramatically offset $1.9 billion in debt.
With profit margins on the rise in the trailing 12 months, TOL looks like a solid way to get housing exposure right now.
Toll Brothers was also featured recently in "
7 Stocks for a Housing Rebound
."
Fiserv
Fiserv
(FISV) - Get Free Report
is a bank processor that provides services like electronic funds transfer, loan processing, and bill payment for small and midsize banks. The banking business is complex, especially for regional banks that are focused more on their core retail banking operations than they are on the processing services that run behind the scenes. By providing that service, Fiserv has been able to build sticky relationships with more than 16,000 banks.
Fiserv's offerings let banks run the backend of their systems. Because of that, Fiserv is typically deeply integrated into a bank's business. Besides the medium-length contracts that banks have to sign, the enormous cost of switching systems is the biggest reason why customers opt to keep Fiserv around -- changing processors is typically more trouble than it's worth. That gives Fiserv some level of pricing power with its customers and keeps retention around 99%. That's staggering.
>>4 Large Bank Stock Picks From Deutsche Bank
Fiserv may not exactly be cheap right now, but it is benefitting from excellent relative strength in 2012. That's ample reason to expect more upside in shares this summer.
This evening's earnings call could be a big catalyst for shares.
To see all of this week's Rocket Stocks in action, check out
at Stockpickr.
-- Written by Roberto Pedone in Winderemere, Fla.
RELATED LINKS:
>>5 Biotech Stocks Poised for Breakouts
>>5 High-Yield Stocks Ready to Boost Dividends Again
>>5 Huge Stocks Ready to Slingshot Higher
Follow Stockpickr on
and become a fan on
Facebook.
At the time of publication, author had no positions in stocks mentioned.
Jonas Elmerraji is the editor and portfolio manager of the Rhino Stock Report, a free investment advisory that returned 15% in 2008. He is a contributor to numerous financial outlets, including Forbes and Investopedia, and has been featured in Investor's Business Daily, in Consumer's Digest and on MSNBC.com.