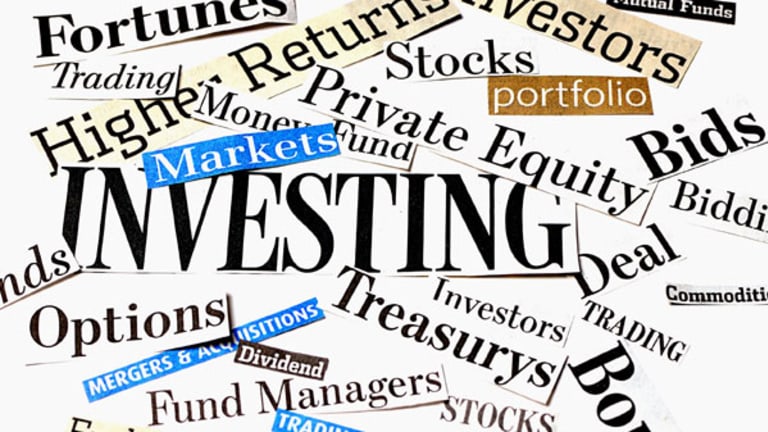 Publish date:
5 Robust Foreign Yields for 2013
Some of the most impressive yield plays can be found in Europe, Latin America and Asia, and these dividend payers often trade here in the U.S. as well.
Some of the most impressive yield plays can be found in Europe, Latin America and Asia, and these dividend payers often trade here in the U.S. as well.
Investors have been gravitating towards high-yield stocks ever since interest rates plunged in 2008 and traditional fixed-income investments like bonds and CDs no longer offered much of a payout. The search for yield has largely been focused on U.S. companies, but the same interest rate/fixed-income dynamics have been playing out across the globe. Indeed some of the most impressive yield plays can be found in Europe, Latin America and Asia, and these dividend payers often trade here in the U.S. as well.
Here are five robust yield plays from outside of our borders that trade in the U.S. that can help your portfolio produce more income.
Daimler
Since World War II, buyers of German luxury sedans have had an easy choice. There's been Mercedes-Benz--and everyone else. Well, these days, the venerable auto maker faces major competition from brands such as BMW, Audi and Porsche. Still, it's a very lucrative business for all the major firms, as profit margins on luxury automobiles are far higher than the margins generated by economy cars.
To be sure, the European economic crisis spooked many investors that have been anticipating an utter implosion in the European auto market. As a result, shares of Germany-based Daimler
(DDAIF)
, parent company of Mercedes-Benz, had fallen from the low $70's in early 2011 to the mid-$40's. Yet the sales weakness has mostly been confined to the economy-focused brands such as Peugeot, Fiat and Opel, and Daimler's shares have recently rebounded back into the $50's.
Worried about an eventual dividend cut? That looks unlikely. Daimler did indeed slash its payout from $2.56 in 2007 to just $0.77 in 2008. Yet has been the case with every economic slowdown in the past, this dividend always comes back stronger. Daimler re-upped its dividend to $2.81 in 2011. Frankly, this dividend looks fairly solid right now, even in the face of tremendous economic challenges. Analysts expect Daimler's per share profits to rise roughly 5% in 2013 to around $6 a share, and expect the dividend to remain at current levels. That works out to a dividend yield in excess of 5%, among the highest of any auto maker in the world.
Veolia Environnement
Though European governments are being forced to cut back on a range of social services, they can't afford to skimp on infrastructure. Clean drinking water and up-to-date wastewater treatment plants are deemed essential, which ensures a steady flow of contracts for this builder and operator of water plants.
France-based Veolia Environnement
(VE)
has spent the past few years shedding non-core assets in a bid to pare a debt load that had grown too large. Those asset sales are largely complete, and the company's current size and cash flow enables it to produce roughly 75 to 90 cents in dividends per share each year. That works out to be a yield in the 6% to 7.5% range. Analysts currently are targeting that 90 cents figure for 2013, which would make this one of the highest-yields you can find in the area of water infrastructure.
Fly Leasing
To avoid the appearance of overwhelming debt loads, major airlines often lease rather than buy new planes. And that's created a lucrative business for the industry's middle men, who can charge hefty leasing rates in exchange for absorbing the risk that the global economy will tank and leased aircraft will be returned.
Looking at the income statement of Ireland-based Fly Leasing
(FLY) - Get Report
, you can tell that these are profitable times for the airline leasing industry. After three straight years of an 80 cent a share annual dividend payment, Fly Leasing recently hiked the payout to annual equivalent of 88 cents a share.
Beyond the impressive 7% dividend yield, this stock should appeal to value investors, as book value stands at $18.54 a share, roughly 50% higher than the current stock price. If the global economy holds up in 2013, and airline travel continues its phase of modest growth, concerns of another industry downturn--as we saw in 2008--should recede, and investors are likely to push this stock closer to book value.
Telecom Italia
Italian consumers are feeling pinched these days. Policy makers in Rome have failed to tackle the country's fiscal crisis and consumer spending has been slashed to only essential goods and services. Luckily for Telecom Italia,
(TI)
, wireless and wireline services are a "must-have."
To be sure, firm demand from consumers haven't kept telecom Italia from posting revenue shortfalls. EU regulators have reduced the amount of fees a mobile phone operator can charge for handling calls over their network. As a result, Telecom Italia likely saw sales fall around 1% in 2012 (to around $39.2 billion). (And sales would have fallen further were it not for the double-digit gains posted by the company's Brazilian and Argentinean divisions).
Thanks to a tight focus on costs, Telecom Italia should remain nicely profitable. And a fairly low payout ratio in the 30% range means the current dividend payments are safe. Looking for the best yield? Focus on Telecom Italia's class Preferred shares, which go under the ticker symbol TI-A. Those shares currently yield more than 8%.
Cresud
South America is fast becoming the "bread basket of the world" with its prodigious agricultural production. And Argentina-based Cresud
(CRESY) - Get Report
, is the most direct way for U.S. investors play the trend. Cresud grows wheat, sorghum, sunflowers, beef and dairy products on farms spread across both Argentina and Brazil.
A growth-through-acquisition strategy has really paid off for Cresud, as sales have risen from $345 million in fiscal (June) 2008 to nearly $3.5 billion in fiscal 2012. Management has done a nice job of balancing growth investments against a solid and growing dividend yield. The current yield works out to be 5.8%.
We may be looking at another year of drought in the U.S. in 2013, which would have the effect of boosting global crop prices (as supply fails to meet demand), and creating a profit windfall for South American farmers as they fill the gap left by U.S. exporters. That backdrop explains why analysts think Cresud's per share profits will more than double in 2013 to $0.72 a share, and perhaps exceed $1 a share by 2014.
To see these stocks in action, visit the
5 impressive foreign high-yielders
foreign high-yielders portfolio.
RELATED LINKS:
>>5 Financials Ready to Cut You a Bigger Check
>>5 Stocks Warren Buffett Loves
>>5 Toxic Stocks to Dump Before 2013
Follow Stockpickr on
and become a fan on
Facebook.
Stockpickr is a wholly owned subsidiary of TheStreet.com.