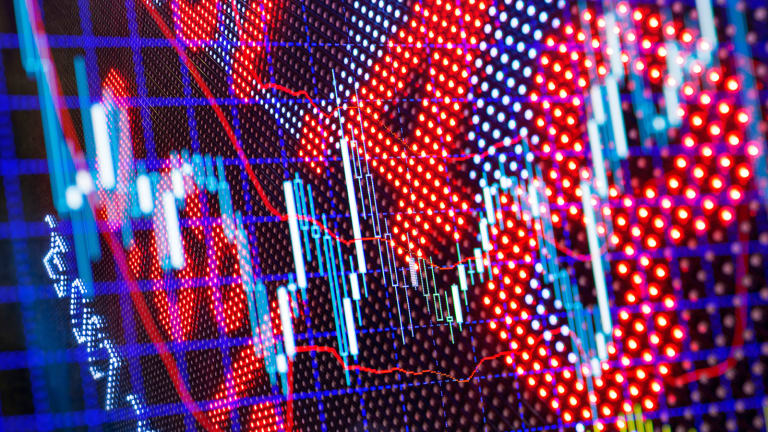 5 Reasons Why a 378-Point Drop in the Dow Isn't as Bad as You Think
Nerves were rattled on Wall Street last week, but fundamentally, the market remains sound
While their clients may have a case of the vapors over the stock market's 378 point Dow Jones decline on Wednesday, May 17, financial advisors aren't sweating the issue, even as Washington D.C. roils with talk of Russian scandals, either real or imagined.
"Stocks have been advancing since October of last year, so a pullback is to be expected," says Mitch Goldberg, president and CEO of Client First Strategy, Inc., a financial advisory firm in Melville, N.Y. "We did have a big run, so a bigger than usual pullback should come as no surprise. I don't consider yesterday's sell off a major one, unless it is followed by a continuation of more down days."
"Plus, a drop of 370 Dow points isn't what it used to be," he added.
Goldberg says any talk of impeachment of President Trump is irresponsible, even though rumors seem to be percolating among traders and money managers.
"It's way too soon to use the 'I' word," Goldberg says. "It's also highly irresponsible for any stock market pundit to make grandiose or extreme remarks. It's time for perspective and patience. Everyone is playing armchair constitutional scholar right now and predictions are getting downright zany."
"Let's stay focused," he added. "After all, the Dow Jones loss on May 17 only gave up about a week's worth of gains."
Goldberg cites multiple reasons why the financial market should remain in positive territory going forward.
"Corporate earnings have been very good as of late, even with a soft quarter one gross domestic product number," he says. "Multinationals are also benefiting from strength in their overseas operations, which is how they show growth in an otherwise low-growth domestic economy."
The long-term stock market trends, which most wealth managers view as positive, remain healthy, as well.
"From a fundamental and technical perspective the outlook for the market still looks good," states John Weninger, founder of Vision Wealth Partners, in Appleton, Wis. "Technically, the S&P 500 is trading above its 200-day moving average, which indicates a positive."
The fundamentals also look solid, Weninger adds. "S&P 500 corporate earnings growth for Q1 2017 is 13.9%, which, if confirmed, will mark the highest year-over-year earnings growth for the S&P 500 since Q3 2011," he says. "Earnings growth drives stock market prices."
Investors would be wise, however, to review their allocations and make sure they are in line with their personal risk tolerance.
As Weninger attests, the fact that U.S. businesses have come out swinging in 2017 is the strongest reason the stock market will remain strong.
"It's unlikely the one day drop will have any long-term effect on stock prices," says Jonathan Monjazi, CEO of San Diego's CEO Based Investing. "That's specifically on stocks that are run by chief executive officers who continue to create value for their customers and shareholders through new products and services."
"The reasons behind the drop are more concerning," he adds. "We see the potential of rising rates to be more worrisome than the day-to-day political battles in Washington. In the long term, we think if clients are invested in companies run by CEOs who continue to innovate and generate shareholder returns, there will continue to be a strong need for their products, services and company stock."
Investors who remain shaky over market gyrations should take stock - literally, experts say.
"If these type of daily market fluctuations makes you a nervous investor, you should reevaluate your investment allocation and your risk tolerance," advises Brett Anderson, a wealth manager at St. Croix Advisors, LLC
"That said, daily market fluctuations should be expected," he adds.