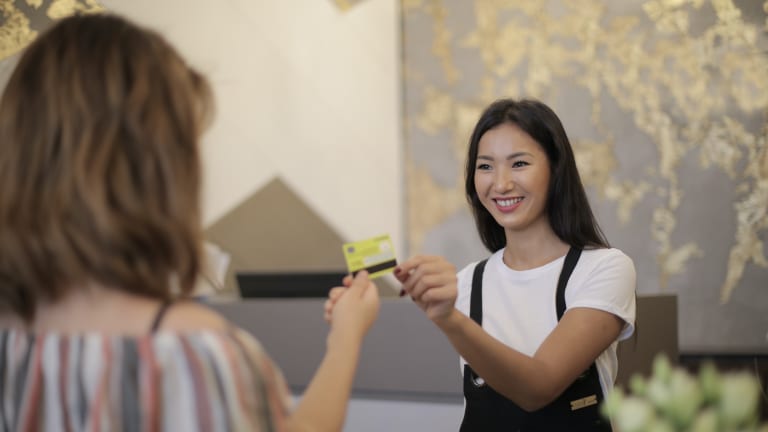 5 Reasons Small Businesses Should Start Multi-Channel Selling Today
How can you grow your business and close more sales? It starts with multi-channel selling.
You deal with plenty of challenges as an eCommerce business owner. Writing catchy product descriptions. Getting high-quality product photos. Maintaining your social media presence. Keeping accurate records.
But, there's likely one big challenge that tops your list: making sales.
Like any other business owner, you want to get your products into the hands of more happy customers. Yet, with more than 350 million total products on Amazon and anywhere between 12 and 24 million companies selling their products online, competition is stiff for eCommerce businesses.
How can you grow your business and close more sales? It starts with multi-channel selling.
What Is Multi-Channel Selling?
A multi-channel strategy means that you use multiple channels to communicate, market, and sell to your customers. It makes your products accessible to potential customers across a variety of platforms and devices.
For example, perhaps your business sells coffee mugs that feature funny sayings and inspirational quotes. Your mugs are available on:
Your own eCommerce website
Amazon
Etsy
That's multi-channel selling, as there's more than one place where customers can find and purchase your products.
5 Benefits of Multi-Channel Selling
If it sounds like a lot to manage, it can be (although, there are ways to make it easier). But even so, multi-channel selling offers a number of important benefits for retailers.
1. Increase Your Sales
The first one is forehead-smackingly obvious, but it's important nonetheless: multi-channel selling can lead to more sales.
When your products are available for purchase on more than one platform, you widen your reach and have the opportunity to get in front of more customers, sell more products, and increase your revenue.
2. Strengthen Your Brand Awareness
Increased brand recognition is another boost for sales and another benefit of multi-channel selling. Having a presence across several different platforms allows you to reach shoppers who need your products but might not have thought to search for your specific brand.
A whopping 46.7% of product searches start on Amazon  (AMZN) - Get Amazon.com, Inc. Report. So, if somebody searches for an "inspirational coffee mug" on that platform, they might find your Amazon store, learn about your business and products, and eventually engage with your brand on other channels—like social media or your own eCommerce site.
To make the most of this opportunity, make sure that you maintain consistent branding across the platforms you sell on. While you can use various channels to target different customers (more on that a little later), the experience with your brand itself should be cohesive.
3. Capitalize on the Mobile Commerce Trend
Here's the truth: Your customers are researching and purchasing products on their phones. In fact, mobile is the dominant way we shop online—mobile commerce reached 51% of total online transactions in North America in the fourth quarter of 2019.
Even customers shopping in a brick-and-mortar store are grabbing their phones from their pockets. 82% of customers say they've checked out a product on their phones while in the physical store, before deciding whether or not to make a purchase.
But, if you want to capture the eyeballs of people who are scrolling and shopping, it takes more than a responsive eCommerce website (although, that's important too). An estimated 90% of mobile time isn't spent on websites—it's spent on apps.
That doesn't mean you need to invest in creating a custom app for your own store. Instead, that's another benefit of multi-channel selling: you're accessible via mobile apps, without needing to create one yourself.
Most online shopping marketplaces—like Amazon and Etsy  (ETSY) - Get Etsy, Inc. Report —have their own apps. So, if you're selling on those channels, your products are available for purchase through those apps.
4. Target Customer Segments
A single customer uses numerous channels to learn about a business or complete a single purchase—such as learning about a brand on Facebook and completing a purchase through an eCommerce site.
But, while multi-channel selling helps you be present at various parts of a single buyer's journey, it also helps you appeal to different customers entirely.
For example, you might notice that your audience on Etsy is different from your shoppers on Amazon. While you'll maintain consistent branding across all channels, a multi-channel approach means you can tailor the experience for each platform's audience by tweaking your messaging or even featuring different products.
The result is a more personalized—and ultimately, more effective—experience for your customers that can lead to even more sales.
5. Streamline Your Business
Multi-channel selling is undoubtedly beneficial for eCommerce businesses. But, having to manage multiple platforms and marketplaces can sound like a recipe for confusion and chaos—like needing to juggle with one arm tied behind your back.
It doesn't need to be that complicated, especially if you have the right technology in place. A solution like QuickBooks Commerce makes it easy.
QuickBooks Commerce connects to all of the major eCommerce providers and marketplaces. Within the platform, you can manage your inventory, track your orders, and add new products—all from one dashboard. If you make a sale on Etsy, your inventory levels automatically adjust across all of your channels so that you don't accidentally oversell.
A multi-channel strategy doesn't have to mean hopping back and forth between different websites and marketplaces. QuickBooks Commerce gives you a centralized place to manage it all, meaning your eCommerce business will have a broader reach—while simultaneously being more efficient and streamlined.
Grow Your Business With Multi-Channel Selling
As a business owner, you have your sights set on selling more products. There are a number of ways to make that happen, but multi-channel selling should be a priority.
When your products are only available through one platform, you limit your brand awareness, your customer base, and ultimately, your idea to make sales.
So, incorporate numerous channels in your sales strategy, get your business in front of more shoppers, and watch as your business grows. After all, a wider net will almost always catch more fish.
Work smarter
Manage your orders, maintain inventory, and track fulfillment across all sales channels.
To Find Out More About QuickBooks Commerce, Click Here
This content is for information purposes only and should not be considered legal, accounting, or tax advice, or a substitute for obtaining such advice specific to your business. Additional information and exceptions may apply. Applicable laws may vary by state or locality. No assurance is given that the information is comprehensive in its coverage or that it is suitable in dealing with a customer's particular situation. Intuit Inc. does not have any responsibility for updating or revising any information presented herein. Accordingly, the information provided should not be relied upon as a substitute for independent research. Intuit Inc. does not warrant that the material contained herein will continue to be accurate nor that it is completely free of errors when published. Readers should verify statements before relying on them.