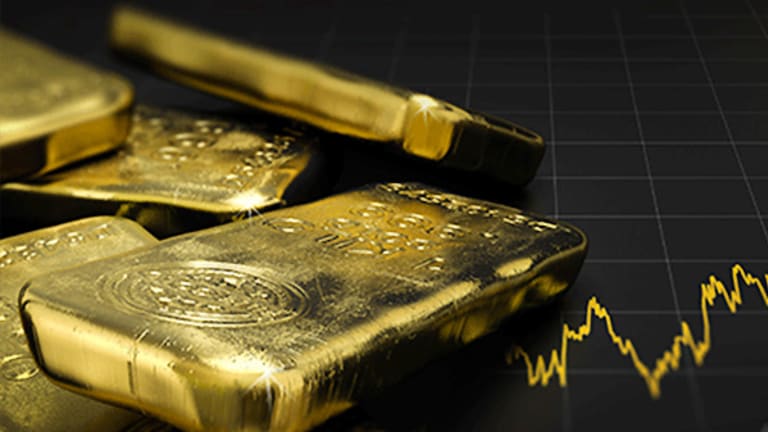 Publish date:
5 Precious Metals Plays on the 'Trumpcare' Fallout
As it becomes increasingly apparent to Wall Street that Donald Trump isn't quite the negotiator he claimed to be, these gold and silver investments are soaring. Their momentum should continue.
As it becomes increasingly apparent to Wall Street that Donald Trump isn't quite the negotiator he claimed to be, these gold and silver investments are soaring. Their momentum should continue.
Joseph P. Kennedy, the ruthless patriarch of the Democratic political dynasty (and the first SEC chairman), once said: "It's not what you are, but what people think you are that is important."
Donald Trump's career rose on the strength of that aphorism, as he cultivated the image of a master practitioner of "The Art of the Deal." But let's examine an excerpt from that 1987 book:
"You can't con people, at least not for long. You can create excitement, you can do wonderful promotion and get all kinds of press, and you can throw in a little hyperbole. But if you don't deliver the goods, people will eventually catch on."
As the markets continue their downward slide in recent weeks, it seems that perhaps Wall Street is catching on to Trump. The spectacular demise of "Trumpcare" last Friday certainly tarnished Trump's image as a negotiator.
Below, we look at five hedges to defend your wealth against the unfolding fallout of the Trumpcare debacle.
In addition to growing investor concerns that Trump can't deliver the goods, another danger for this overvalued stock market is higher interest rates, which are typically the kiss of death for a bull market.
There's an old Wall Street adage: "Three hikes and a stumble," whereby the third interest increase by the Federal Reserve in a single cycle usually leads to a decline in stocks. Sure enough, the Fed raised interest rates in December 2015, December 2016, and March 2017... and stocks are starting to tumble.
Investor anxieties are high these days, especially after the ugly spectacle in Congress last Friday over Trumpcare. And whenever emotions run hot in global markets, investors turn to precious metals as a proven way to profit.
Here are five precious metals trades to make now, to protect your portfolio and also tap into growth. Most analysts predict rising gold and silver prices this year; the time to jump aboard any combination of these assets is now, before their prices are bid sky high.
TheSPDR Gold Shares ETF (GLD) - Get Report .
GLD is the largest gold exchange-traded fund backed by physical holdings of bullion. Year to date, GLD has generated a total return of 8.78%. Net assets: $33.95 billion. Expense ratio: 0.40%.
SPDR Long Dollar Gold Trust (GLDW)
This is the first physically backed gold ETF with a currency hedge against a strong U.S. dollar. With net assets of 27.68 million, GLDW gains when gold prices spike and the value of the dollar increases. Historically, a stronger dollar has been a drag on gold prices. But if both gold and the greenback rise together, as analysts expected to happen this year, GLDW's investors win both ways. Since inception in February, GLDW has risen 3.98%.
Goldcorp (GG)
Year to date, Goldcorp has risen roughly 19%. With low production costs and expanding operations, Goldcorp is among the best-positioned miners to profit from the stampede to the yellow metal.
TheiShares Silver Trust ETF (SLV) - Get Report
Year to date, SLV has generated a total return of roughly 15%. Net assets: $6.13 billion. Expense ratio: 0.50%. Rekindled inflation as well as growing demand for industrial applications are expected to boost the price of the "white metal" in 2017.
Silver Wheaton (SLW)
Instead of actually producing silver like a miner, Silver Wheaton is a "silver streaming" outfit that makes an upfront payment to miners in return for the right to buy a fixed percentage of production. The company makes incremental payments as it receives the silver, a set-up that mitigates risk for SLW. Year to date, the stock has risen nearly 9%.
The World's Most Profitable Trading Strategy
Most options traders strike out on 7 out of every 10 trades. They place high-risk trades, hoping for a big payout. But they lose... a LOT! That's why Jim Fink flips options on its head, allowing him to make money more than 85% of the time. Jim turned $50,000 into over $5 million trading this way. For a limited time, he's offering his personal strategy guide to readers. The information inside could unlock $67,548 in extra income for you over the next 12 months. Get your copy now by clicking here.
John Persinos is an analyst at Investing Daily. At the time of publication, he owned shares of the SPDR Gold Shares ETF.