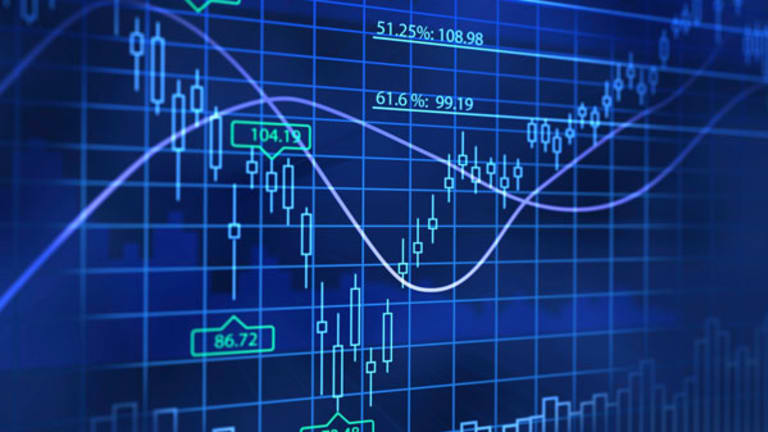 5 Penny Stocks for Big Profits
These penny stocks trading on major exchanges have very real growth prospects.
MINNEAPOLIS (Stockpickr) -- I used to be the editor of a now-defunct publication called Penny Stock Winners. I took the job reluctantly.
When I hear the term "penny stock," I think boiler rooms, nonexistent assets, fraud, risk and pump-and-dump schemes. More important, I think about my reputation and why on earth I would want to be involved in a market that entails such things.
So before accepting the job, I did a little research. I've been in the stock-recommending business for many years, so I had plenty of material to work from. Was the penny stock world in any way, shape or form part of my modus operandi in picking stocks?
>>Also:
Two Pair Trades for Absolute Returns
What I found was a bit astounding. It turns out that many if not most of my biggest winning stock picks started out being penny stock recommendations. So there you go; it turns out I was, unwittingly, already a penny stock guru.
The main difference, of course, is that the
I was picking were real companies with very real growth prospects. They were not pink sheet beauties or thinly traded bulletin board fodder. My penny stocks traded on major exchanges while meeting the
Securities and Exchange Commission
definition of a penny stock: that shares traded for less than $5.
With comfort of confidence in making penny stock picks, I published my
in late 2008, making my first five public penny stock recommendations. The idea was to try to bring some credibility to a segment of the market that until then was still rather shady.
>>Also:
4 Stocks to Lead the Way in 2011
How did those five picks do? Well, if you like stocks that double, triple or quadruple in value then you would have hit the absolute jackpot with these stocks. There was not a loser in the bunch.
The biggest gainer was a poker pioneer, World Poker Tour. That 58-cent special traded way below its book value and was in the process of selling itself to a larger online gaming company. They then took that cash and parlayed that into an oil and gas merger that brought huge returns to those that stuck by the investment.
That 600% gainer is exactly why it makes sense to have penny stocks in your portfolio. Also on the list of gainers was a 400% winner, a 200% winner and a 136% winner. The worst of the bunch gained a modest 38%.
>>Also:
5 Stocks Under $10 to Consider
So with that, it was on to
Penny Stock Winners
, and the results there mirrored what took place with that introductory five-stock article. My subscribers made big money following my lead.
So what penny stocks should investors look at today? Here are a few
penny stocks I would consider for any portfolio
.
FSI International
(FSII)
This semiconductor equipment maker sells products to chip makers
Intel
(INTC) - Get Intel Corporation Report
and
Samsung
. With both companies going on a spending spree of sorts, equipment suppliers such as FSI should stand to benefit.
After FSI peaked above $5 per share in July, investors began selling the stock in droves. Those sellers were supported by results that missed expectations in October. In addition, FSI offered weak guidance for the future.
>>Also:
Cramer's Bountiful-Moment Semiconductor Stocks
Shares dropped to $2.50 shortly thereafter. One of the problems with penny stocks is that they are quite volatile. As a small company, FSI can see its earnings swing due to simple vagaries of order timing and the calendar. The pros call such a situation chunky.
Astute investors can take advantage of what I would define as market inefficiency. The future is still bright for FSI, and with a strengthening economy, shares have the potential to double in value from the current $3 price.
>>Also:
10 Companies With Cash to Burn
Joe's Jeans
undefined
A big issue facing penny stocks relates to business plan execution. Can a small company attract the talented management needed to guide it to success? In most cases, the answer is no.
With limited resources, it is tough attract the best. Most have to make due with what they can find. Investors might not be happy, especially when results disappoint, but it is what it is as they say.
>>Also:
4 Small-Cap Stocks With Room to Grow
When management gets it right, the profits for investors can be quite large. In the case of Joes Jeans, the promise of big riches has been stalled by the reality of operational missteps.
The blue jean company looked poised to have a breakout year with the popularity of its products growing and new stores opening. In the spring, investors bid up Joe's to nearly $3.50 per share. Fueling the gains were sales gains that were quite impressive.
Unfortunately, with those gains came declining margins, and investors got nervous. Shares fell to the current levels around $1.70 per share. Did management make a mistake by growing too quickly?
>>Also:
Perhaps, but I would cut these guys a bit of slack. The reality is that Joe's Jeans is building brand equity, and with that brand equity comes the ability to charge higher prices. A stronger economy would help matters too.
I would buy this stock with the expectation of a double or triple at a minimum from current levels.
>>Also:
Top-Rated Internet Catalog and Retail Stocks
For more penny stock recommendations, check out my
5 Penny Stocks for Big Profits
portfolio.
-- Written by Jamie Dlugosch in Minneapolis.
RELATED LINKS:
>>10 U.S. Dividned Champion Stocks
>>Stocks to Profit From a Swing to the Right
>>3 Stocks Headed for Breakouts
Follow Stockpickr on
and become a fan on
Facebook.
At the time of publication, author had no positions in stocks mentioned.
Dlugosch is the editor of Penny Stock Winners. He has over 20 years of experience in financial markets including investment banking, equity analysis and research and money management. In addition to being the Editor of Penny Stock Winners, he is also a Contributing Editor of InvestorPlace.com and founder and editor of The Rational Investor.