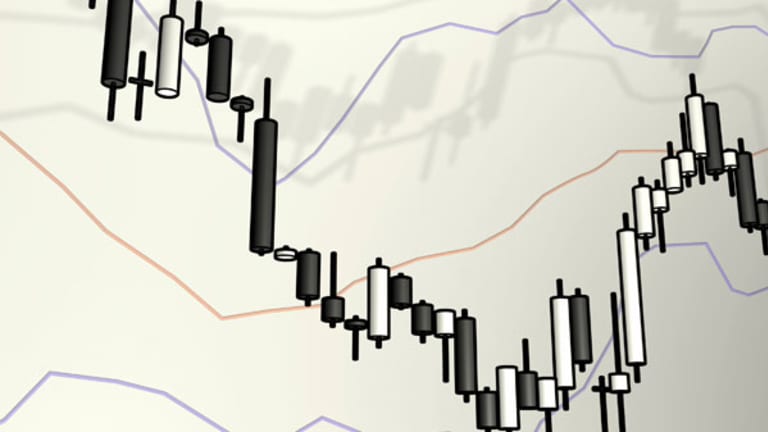 5 Materials Stocks for a Growing Economy
Results for Alcoa and other material stocks are likely to be strong. Here's how to trade them through 2011.
MINNEAPOLIS (Stockpickr) -- After much worry and consternation, stocks are moving higher again. Three months of consolidation has the market poised for gains. The fuel for appreciation should come in the form of higher corporate profits and a growing economy.
The big concern for many investors is inflation. The headlines have been screaming about rising oil and other commodity prices. Eventually those high prices are going to eat into profits. If earnings are lower, stock values need to adjust lower as well or at least that is the bear argument.
Currency values have played a big role in commodity price swings. A falling dollar has propped up many raw material prices, including oil. Recently we have seen what can happen when the dollar strengthens: commodity prices fall and stock prices move higher.
Related:
5 Heavily Shorted Stocks That Could Explode in 2011
Next week
Alcoa
(AA) - Get Report
kicks off earnings season, reporting its second-quarter results after the market closes on July 11. Investors will get a good idea of the impact of inflation. It will be an interesting tug of war between rising input prices and increasing sales thanks to a growing economy. I would put my money on the growing economy winning the day.
Results for Alcoa and other material stocks are likely to be strong. Here's how I would trade
for the rest of the year.
Alcoa
Expect giant aluminum company
Alcoa
(AA) - Get Report
to step to the plate and hit the ball out of the park. Well, maybe not out of the park, but it is safe to say that Alcoa will beat expectations as it has done in each of the last 4 quarters. The company has been delivering solid and consistent results irrespective of rising input prices and fluctuations in global economic performance.
The average Wall Street estimate for the second quarter is for the company to make a profit of 35 cents per share. For the full year ending Dec. 31, analysts have Alcoa generating a profit of $1.32 per share. Profits are expected to grow by 15% to $1.52 in 2012. At current prices, Alcoa trades for just 12 times current-year estimates.
Reflecting the fear in the market, shares of Alcoa have not budged in 2011. The stock is up 5% since the end of last year. Given the double-digit profit growth, it is reasonable to assume that the stock will generate double digit profits before the year is out. This is a stock to own before it releases results.
Alcoa, one of the
top holdings of Richard Snow's Snow Capital
, shows up on a recent list of
5 Dow Stocks to Buy for Market Rebound
.
U.S. Steel
There is no bigger consumer of raw materials that steel maker
U.S. Steel
(X) - Get Report
. It takes iron ore and coal to stoke the fires that make the steel. It would be reasonable to assume that higher commodity prices will impact profits for U.S. Steel. The only question is in what direction.
If the company has been able to increase end user prices thanks to high demand, the impact of higher commodity prices on profits will be minimal. If not, profit expectations could get slashed. Shares would likely fall as a result. Perhaps that selling has already occurred.
U.S. Steel is down 29% since peaking in mid-February. Clearly investors are expecting the worst with respect to profit margins. Those fears have already been realized to a certain degree, and U.S. Steel has been bleeding red ink over the last few quarters. Most recently the company reported results for the first quarter that missed analyst estimates by a whopping 79 cents per share.
For the second quarter, profits are expected to the tune of $1.26 per share. That number is significantly lower than the $1.62 estimate for the second quarter 90 days ago. Wall Street has already lowered expectations and the stock is trading lower. Conditions are ripe for a stock reversal.
Any sort of good news here is likely to push shares higher.
In June, Alcoa showed up on a list of
.
>>Practice your stock trading strategies and win cash in our stock game.
Mosaic
Sometimes factors other than valuation dictate stock price. Trading in
Mosaic
(MOS) - Get Report
shares this year is a prime example. At a time when shares of the fertilizer company should be shooting higher, the stock slipped thanks to the release of a massive amount of shares by founding company Cargill. That sale of stock pressured shares and greatly exceeded the normal average volume of shares trading hands.
In order to find buyers, market makers were forced to lower the price irrespective of valuation. As a result Mosaic shares are down 9% this year. The market dynamic and discounted price presents an opportunity for buyers today in my opinion.
Mosaic is expected to make a profit of $4.31 per share in fiscal year that ended May 31. In 2012, the company is expected to earn $5.53. Investors can buy that expected 28% growth for just 16 times trailing earnings. As the global economy continues to grow, Mosaic is a stock to own.
Mosaic was featured earlier this week in "
5 Stocks Poised to Rebound in Second Half of 2011
."
Stillwater Mining
One basic materials company doing very well over the last year is
Stillwater Mining
(SWC)
. The palladium and platinum mining business has seen its shares nearly double in value over the last 12 months. That move corresponds to great strides in the auto sector a key user of Stillwater's palladium.
The appreciation in stock also reflects profits being made by Stillwater. The average Wall Street estimate for the current year ending Dec. 31 is $1.66 per share. In 2012, that number grows by 28% to $2.12. At current prices, Stillwater shares trade for 14 times estimated earnings.
On the surface that is a relatively low valuation considering expected profit growth. The trouble I would have with this stock is recent history. Two years ago, shares traded for less than $5 per share. In addition, Stillwater shares have been quite volatile. Over the last 15 years, there have been many boom and bust cycles for Stillwater.
Shares are now trading for a value greater than what was seen at the end of the last bull cycle in 2007, but are less than were shares peaked in 2000. In the short term, the expected growth should support the current share price and perhaps more. That said, I would be cautious given the volatility in the stock.
Stillwater shows up on a recent list of
.
Universal Stainless & Alloy
Universal Stainless & Alloy Products
(USAP) - Get Report
, a specialty manufacturer of steel products, makes semi-finished and finished stainless steel, tool steel and certain other alloyed steels. The company is primarily a domestic producer and seller of products and its shares have been on quite a roll over the last year. Universal has seen its stock more than double over the last 12 months.
That strength has been fueled by a growing economy and a falling dollar. On an operating basis, the company has been growing its income base. Over the last four quarters, Universal has beaten Wall Street earnings estimates. For the current year, the average Wall Street estimate is $2.53 per share. That number pops 56% to $3.94 in the following year.
Has the stock come too far too fast? Not really, based on current valuation. Shares of Universal trade for 20 times 2011 estimates and only 13 times 2012 estimates. That is cheap considering the expectation for 50% growth or more in earnings. Solid if not spectacular economic data in the manufacturing sector suggests that Universal shares will continue to move higher.
To see these stocks in action, check out the
5 Basic Material Stocks for a Growing Economy
portfolio.
-- Written by Jamie Dlugosch in Minneapolis.
RELATED LINKS:
>>7 Dividend Stocks Rewarding Shareholders
>>5 Must-See Stocks to Trade for Gains
>>5 Stocks Ready to Pop on Earnings
Follow Stockpickr on
and become a fan on
Facebook.
At the time of publication, author had no positions in stocks mentioned. Jamie Dlugosch is a founder and contributor to
MainStreet Investor
and
MainStreet Accredited Investor
. Formerly, he was president and CEO of Al Frank Asset Management. He has contributed editorially to
The Rational Investor
,
The Prudent Speculator
,
Penny Stock Winners
and
InvestorPlace Media
.