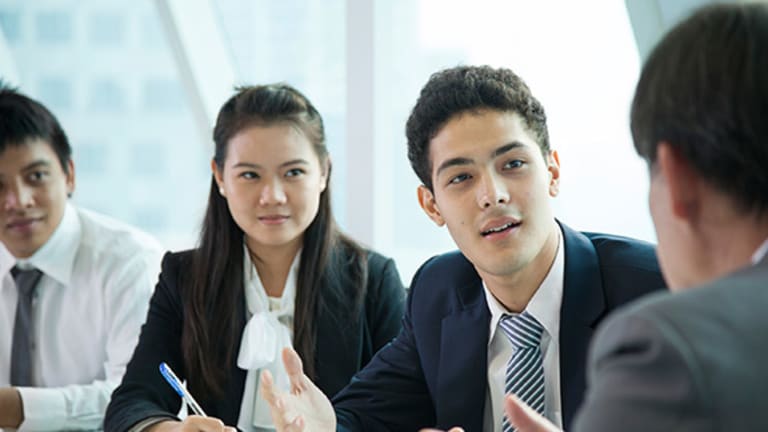 5 Management Tips From Silicon Valley's Longest Serving CEO
Looking to sharpen up your management skills? Then follow Micrel CEO's playbook.
Looking to sharpen up your management skills?
It may be wise to take a few pages out of the lengthy playbook of Ray Zinn, who served as CEO of chip maker Micrel (MCRL) and is credited with being the longest serving CEO in Silicon Valley.
Here are five tips he offers for anyone who wants to raise the bar on their management skills:
1. Do the Tough Things First
Zinn's top tip is also the title of his new book, "Tough Things First: Leadership Lessons from Silicon Valley's Longest Serving CEO." 
This tip is aimed at procrastinators, a habit difficult to break.
"Every day, I focus on the things that are most difficult and the ones I don't want to do," he said. "And I do them first. The rest of the day goes really smooth."
2. Passion Is Key
Next, Zinn stresses the importance of passion in business. "If you love what you do, you don't work a day in your life," he added.
But, it's not just about feeling excited on Monday mornings, a time many in the workforce dread. He says passion translates into more productivity, as enthusiasm becomes contagious.
"[Employees] will want to get involved, since you're passionate about what you do," he added.
3. Be a Servant Leader
Zinn's third tip is for aspiring leaders.
"You can't lead, unless you're willing to serve," he said. "People recognize when you truly want to serve others."
He said the leaders who serve are the ones most respected. "They're humble, kind and respectful of others," said Zinn.
4. Be a Willing Listener
Many times we hear the importance of listening in business, but Zinn points to a special type of listening.
"A willing listener is someone who wants to hear what you say and that's important, because if you don't understand where they are coming from, it's unlikely you're going to be able help them," Zinn said. "As a listener, you have two ears and one mouth and you should use them proportionately." 
5. Manage Your Cash
Good managers also have good financial skills.
"Cash is king -- if you run out of cash, you run out of business," Zinn said. "What I did at Micrel was I made sure I retained at least one quarter's worth of cash at all times, and I've done that for 37 years so we never got into a cash crunch."
Micrel was sold to Microchip Technology (MCHP) - Get Free Report over the summer for some $839 million.