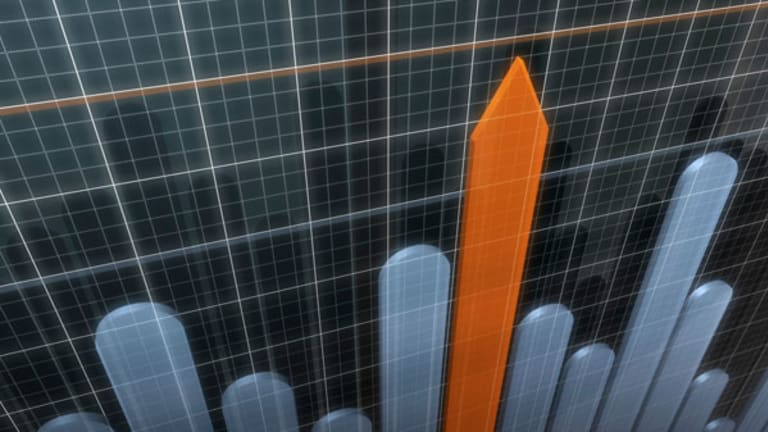 5 Investment Ideas From Wall Street: Jan. 20
What Wall Street analysts are saying about airlines stocks, software sales, lumber prices and more.
NEW YORK (
) -- Here's what Wall Street analysts are saying about airline stocks, software sales, lumber prices and more. Investing ideas for Friday, Jan. 20:
1.) Take another look at the airline sector
JP Morgan is getting slightly more bullish on the airline sector. "We are substantially revising our 2012 assumptions, moving away from recessionary inputs for the first time since September 2011," said the firm in a recent research note.
The airline industry may be headed for a third straight year of profits even though fuel prices are rising. Some of the difficulties that have cut into airline growth in 2011 were austerity measures in the eurozone, changes in regulation, new taxes and of course, the Japanese earthquake and tsunamis. Despite the threat of more challenges going forward, however, JP Morgan is upbeat. "Historically, just one of these curve balls could have proved highly damaging. But today, the barrage of exogenous shocks hasn't yet managed to derail profitability," it says.
JP Morgan is revising it macroeconomic forecast, including bumping up its estimate for 2012 oil prices to $105, after projecting $85 last September. The firm also estimates the U.S. economy to growth at a rate of 3.9% in nominal terms. These two factors will boost airline revenue to plus 5% from an initial flat estimate, says the firm.
At the same time, JP Morgan reminds investors that earnings estimate for airline stocks shouldn't change by much. "Our estimates are merely trimmed and our thesis remains the same."
2.) Fourth-quarter software sales will be weak
Software sales face three major threats in 2012: a slowdown in Europe, negative impact from the U.S. government and a downturn in spending from financial services firms.
According to JP Morgan, Europe, the U.S. government and the financial sector account for almost half of the world's IT spending.
The firm notes that
Oracle
(ORCL) - Get Oracle Corporation Report
,
Red Hat
(RHT) - Get Red Hat, Inc. Report
and
Salesforce.com
(CRM) - Get salesforce.com, inc. Report
have reported disappointing quarters.
Compuware
(CPWR)
and
Software
(SOW)
have given negative preannouncements. The exception is
SAP
(SAP) - Get SAP SE Report
, which had a surprisingly strong pre announcement.
Indeed
Microsoft's
(MSFT) - Get Microsoft Corporation Report
corporate earnings, out after Thursday's market close, showed rather lackluster sales. The firm's second quarter profit was flat compared to one year earlier although it beat estimates by 2 cents. The CFO said that the firm is still battling a challenging PC environment with European consumers battered by the region's economic downturn. Microsoft's PC shipments fell 2% to 4%. However, shares were rising 2.2% in premarket trading after the company's earnings of 78 cents a share beat the forecast of 76 cents.
3.) Small-cap stocks will continue their rally even as earnings growth slows.
JP Morgan tells investors to ignore the chorus of concerns that the consensus for growth in small-caps is too aggressive. "We believe small-caps should easily beat fourth quarter earnings during this reporting season which should be a catalyst for small-cap equities at least until the end of February," writes the firm in a recent report.
Small caps will likely growth 20% in terms of earnings per share in 2012, according to JP Morgan, which basis its estimate on gross domestic product growth ranging from 2.5% to 3%.
While the firm thinks that the consensus earnings growth for the Russell 2000 index, currently at 34% for 2012, is too high and will be downwardly revised, it doesn't think stock prices on the index will take a hit. "We see a more meaningful performance differential at the individual stock level driven by earnings momentum and revisions," explains the firm.
And what should investors watch out for? Avoid names that rank poorly when the full earnings estimates for the index are revised down. Key stocks to avoid might be the bottom decile, which JP Morgan says yielded a negative 33% return in 2011 and significantly underperformed the market.
The firm calculates that if you had invested $100 in the top decile stocks of the index 17 years ago, you would have come out with more than $1,600 by 2011. For contrast, the same initial investment in the bottom ten stocks would have yielded a flat return.
4.) Tanker stocks may rise in 2012
Jonathan Chappell, transportation and shipping analyst at Evercore Partners, says that tankers stocks may have bottomed, although investors looking to buy these stocks in 2012 should still proceed with caution. "We continue to recommend the stocks of those companies with strong balance sheets and robust cash flow (and dividend) visibility... deflated stock prices couple with robust dividends have resulted in some sustainable double-digit yields that add to the total return equation," he writes in note.
Evercore's top pick for 2012 is
Teekay Tankers
(TNK) - Get Teekay Tankers Ltd. Class A Report
, a small $230 million market cap firm. "TNK has more than 50% fixed-rate coverage on its fleet through the first half of 2012, which should enable it to continue to pay strong dividend, while its fleet gains more spot exposure in the period in which we expect rates to begin to recover, potentially adding upside to the second half of 2012 and 2013 earnings per share and dividend estimates," writes the firm.
Evercore's least favorite tanker stocks is
Frontline
(FRO) - Get Frontline Ltd. Report
. The firm restructured itself in late 2011 to survive a bad market, a move that left it will less leverage as the economy recovers. Citigroup is expecting earnings losses in the second and third quarters.
5.)Take a second look at lumbar prices in 2012
The analysts at Citigroup are taking a deeper dive into lumber. The recent rise in lumbar prices has investors guessing whether the commodity will see a bull run as it did in early 2011. However, uncertainty over housing markets in the U.S. and China may keep a curb a long term rally.
Some analysts believe that demand for lumber will take a hit as the Chinese government continues to try to cool the country's surging property sector. However, there's also speculation that China may start buying more lumbar as signs increasingly suggest the economy is headed for a soft economic landing. Another factor to consider in forecasting lumber prices is the dollar, which has shown strength in the midst of the European debt crisis. Analysts say that a stronger dollar and seasonal factors, including cold weather in January, will put a cap on lumber futures prices.
Anthony Pettinari, analyst at Citigroup, questions whether the strength of lumber prices in January is a sign of things to come. "While near-term conditions are favorable, we expect modest 3% price and 5% shipment growth for lumber in 2012," he writes.
Underlying the basis for Pettinari's forecast is a surge in new multi-family homes. "We are forecasting U.S. housing starts to grow 19% to 700,000 starts in 2012," he writes, explaining that much of the growth will come from multi-family starts. "Multi-family units typically use 40-50% of the lumber of a single family home, which will keep overall lumbar volumes muted," he notes.
On the downside, Citigroup expects lumber exports to China to decline 5% to 10% this year. In 2011, China made up more than half of North American lumber exports. Another headwind for lumber prices will be an excess of lumbar in North America that Citigroup estimates will take three years to work down.
-- Written by Chao Deng in New York.
>To contact the writer of this article, click here:
Chao Deng
.
Readers Also Like:
Top Dividend Stocks for 2012: Intel, Abbott