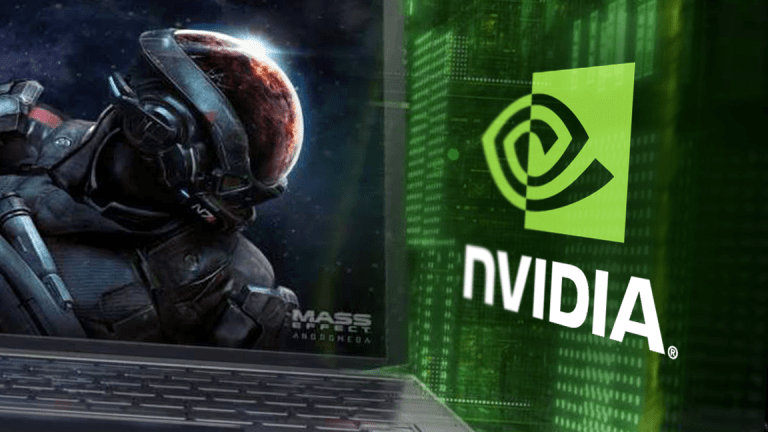 5 Important Things to Watch as Nvidia Reports Earnings on Thursday
A cloud AI spending boom, slowing cryptocurrency mining activity and gaming and automotive commentary are among the things to watch as the GPU giant reports.
A cloud AI spending boom, slowing cryptocurrency mining activity and gaming and automotive commentary are among the things to watch as the GPU giant reports.
After posting giant gains in 2017 and adding to them during the first couple of months of 2018, Nvidia  (NVDA) - Get Report has been in something of a holding pattern, as a tech correction and worries about reduced cryptocurrency mining activity temper continued enthusiasm about the GPU giant's long-term gaming, AI and automotive opportunities.
TheStreet will be hosting a live blog covering Nvidia's April-quarter earnings at 4 p.m. ET. Please check our home page for more details.
Thus while expectations are still high for Nvidia ahead of its April quarter earnings report, given that its shares still trade at lofty forward earnings multiples, Jensen Huang's company might only need to deliver a good report, rather than a blowout report, to satisfy investors.
On average, analysts polled by FactSet expect Nvidia to report April quarter (fiscal first quarter) revenue of $2.89 billion (up 49% annually) and GAAP EPS of $1.46. For the July quarter -- Nvidia usually provides quarterly sales guidance in its earnings report -- the revenue consensus stands at $2.95 billion.
Jim Cramer and the AAP team hold a position in Nvidia for their Action Alerts PLUS Charitable Trust Portfolio. Want to be alerted before Cramer buys or sells NVDA? Learn more now.
Here are a few things to keep an eye on as Nvidia posts its its results after Thursday's close and hosts an earnings call at 5PM ET.
1. Crypto Mining Trends
Both Nvidia and AMD's (AMD) - Get Report PC GPU sales have gotten a big lift from miners of Ethereum and various smaller cryptocurrencies. Mining-related demand helped Nvidia's "OEM and IP" segment revenue rise 64% annually in the January quarter to $180 million, after backing out Intel (INTC) - Get Report licensing payments that stopped in March 2017. It also provided a bit of a lift to Nvidia's Gaming segment revenue, which rose 29% to $1.74 billion.
But there are plenty of signs suggesting demand from miners has begun to slow. Retail graphics card prices have begun to fall, and (following big shortages in late 2017 and early 2018) channel inventories are now much-improved. In April, AMD forecast its GPU sales would see a modest sequential decline in Q2 "due to blockchain." And top chip foundry Taiwan Semiconductor (TSM) - Get Report , whose clients include Nvidia, AMD and top Bitcoin mining ASIC developer Bitmain, partly blamed a full-year revenue guidance cut on "uncertainty in cryptocurrency mining demand."
Currently, the consensus is for Nvidia to post OEM & IP revenue of $161 million (up 20% annually excluding Intel payments) and Gaming revenue of $1.61 billion (up 57%). Any earnings call commentary about second-half mining demand is worth paying attention to.
2. The Cloud AI Boom
It would be surprising if Nvidia's booming Datacenter segment, which covers the company's server GPU and hardware sales, didn't post another strong quarter. Datacenter revenue rose 105% in the January quarter to $606 million, and the April quarter consensus (it looks a little conservative) is for revenue to rise 60% to $656 million.
A big factor behind this growth: Massive demand for Nvidia's Tesla server GPUs (including the flagship Tesla V100) among U.S. and Chinese cloud giants for the demanding work of training AI/deep learning algorithms to perform tasks such as understanding voice commands, translating text and detecting objects within photos and videos. The huge capital spending growth many cloud giants are seeing suggests this trend isn't letting up. Nor does the fact that the developer conferences hosted by tech giants are chock-filled with AI-related product announcements.
Going forward, Nvidia's Datacenter sales could get a boost from the products unveiled at its late-March GTC conference. They included an updated version of the V100 that features more graphics memory, as well as a powerful and costly new AI training server (the DGX-2) that contains 16 V100 GPUs connected via proprietary switching chips. And though competition is more intense in this space, growing sales of Tesla GPUs for inference (e.g., running AI algorithms against real-world data) could also provide a lift.
3. A Corporate IT Spending Lift
Strong enterprise IT spending trends could also boost Nvidia's Datacenter sales. On a smaller scale, enterprises are also stepping up their AI investments -- both by directly investing in AI training and inference hardware, and by using public cloud infrastructures to perform AI work. And their broader spending on high-performance computing (HPC) projects -- a rising percentage of them involve Nvidia's GPUs -- continues growing as well.
Nvidia's Professional Visualization segment, which covers its Quadro workstation GPU sales, should also benefit from growing corporate IT spend. The segment's revenue rose 13% in the January quarter to $254 million; consensus is for revenue to be up 21% in the April quarter to $248 million.
4. Gaming GPU Commentary
Though it last released new high-end gaming GPUs in early 2017 (the GeForce GTX 1080 Ti and Titan Xp), Nvidia's Pascal-architecture GPUs still dominate the market for $400-plus PC graphics cards, with AMD's Vega-architecture GPUs placing a distant second. And while Intel could provide some competition starting around 2020, Nvidia's leadership position doesn't remotely seem threatened in the near-term: The first GPUs based on AMD's next-gen Navi architecture aren't expected until 2019, and some reports indicate the chips will be aimed at the mid-range rather than the high-end.
Nonetheless, with about two years having elapsed since the first Pascal GPUs hit the market, Nvidia is arguably overdue for a refresh. A slew of reports indicate Nvidia will soon launch the GTX 1180, a high-end GPU based on its new Turing architecture.
Though Nvidia is unlikely to directly comment on upcoming product launches, it could provide earnings call commentary on how it sees new gaming products impacting sales and/or pricing going forward. There's certainly little need right now for the company to price its first Turing GPUs aggressively.
5. Automotive Trends and Commentary
Nvidia has stated on recent earnings calls that it's paring back its investments in automotive infotainment processors to focus on autonomous driving efforts that aren't expected to contribute significantly to its top line before late 2019. That, together with Qualcomm's (QCOM) - Get Reportaggressive efforts to land infotainment design wins, was a major reason why Nvidia's Automotive segment revenue rose just 3% in the January quarter to $132 million.
The April quarter consensus is for Automotive revenue to be roughly flat at $140 million. Keep an eye out for any additional color Nvidia provides on its call regarding the expected pace of its autonomous driving ramp. The company has racked up an impressive set of clients and partners for its Drive computing boards, and suggested on the last call that it will see an average selling price (ASP) of $500 to $1,000 for Drive solutions going into autonomous cars that still require drivers in certain situations (that will be most of them in the near-to-intermediate term).