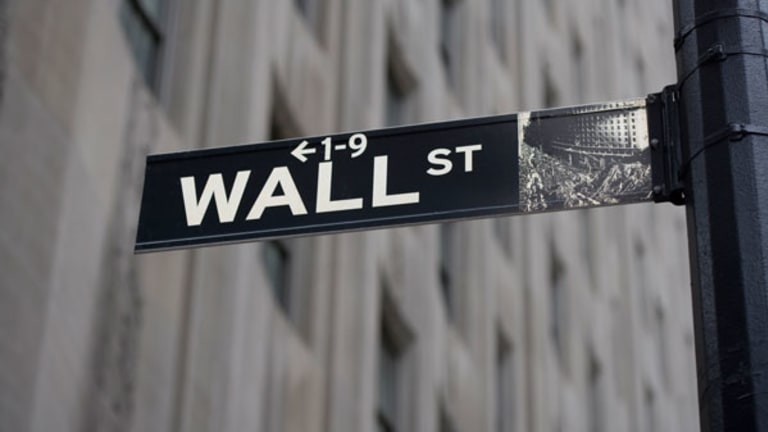 BALTIMORE (
) -- Looks like Ben Bernanke has a bigger shopping list for the holidays than most. And he just made it $45 billion bigger.
>>Outwit the S&P in 2013 With 5 Hated Stocks
Sure enough, more stimulus is flowing into the market as of yesterday's
Fed
announcement, with Ben Bernanke dropping the news that another $45 billion in monthly Treasury purchases would add onto the $45 billion in mortgage debt that the Fed was already buying. And the Fed's new rate plans are getting plenty of attention too -- the Fed plans to keep rates near zero until unemployment falls down to 6.5%.
That's a big hint towards future rates considering the fact that Bernanke's previous strategy had just been "low rates for the foreseeable future".
More importantly, it's good for equities. Not necessarily because the stimulus itself is good for the market, but more directly because it's what Wall Street had been expecting. And investors loosen their purse strings when their expectations get met.
All of this means that we're seeing the pieces come together for a year-end rally in stocks. That's why we're taking a technical look at five big names that are tradable this week.
>>5 "Magic Formula" Stocks for 2013
If you're new to
, here's the executive summary.
Technicals are a study of the market itself. Since the market is ultimately the only mechanism that determines a stock's price, technical analysis is a valuable tool even in the roughest of trading conditions. Technical charts are used every day by proprietary trading floors, Wall Street's biggest financial firms, and individual investors to get an edge on the market. And research shows that skilled technical traders can bank gains as much as 90% of the time.
Every week, I take an in-depth look at big names that are telling important technical stories. Here's this week's look at the charts of
five high-volume stocks to trade for gains
.
Praxair
First up is industrial gas supplier
Praxair
(PX)
, a stock that's had a less than inspiring run in 2012 -- shares of the $31.6 billion firm are essentially flat since the first trading day in January. But that could be about to change.
Praxair is currently forming an ascending triangle pattern, and it's a long one. This pattern has been setting up since all the way back in early June. But the longer the pattern, the bigger the trading implications, so this is one setup worth watching. The ascending triangle is a bullish price pattern that's formed by a horizontal resistance level above shares and uptrending support below. As PX bounces in between those two levels, it's getting squeezed closer and closer to a breakout above $109 resistance. When that breakout happens, we've got a buy signal in Praxair.
adds some extra confirmation to Praxair's upside setup. While this stock has meandered sideways, 14-day RSI has been increasing in a shallow uptrend. Since momentum is a leading indicator of price, that's a good sign for longs in this stock right now...
Intel
If you read
, then
Intel
(INTC) - Get Intel Corporation (INTC) Report
may look like a familiar chart -- but it's worth taking another look today given the trigger that took place in shares this week.
Last week, Intel looked like it was bottoming in the short-term. A break above $20 was the buy signal -- and we saw that price get taken out definitively in yesterday's trading session. Now, the setup is more significant because of the falling wedge that's also triggering on the move. The falling wedge is formed by converging downtrend lines, and despite its appearance, it's a bullish pattern. In fact, one study puts the pattern's ability to spot a reversal at more than 90%.
Obviously, this isn't a setup that you want to get in on early, since a stock can continue to fall within the wedge while investors wait for a breakout. But since Intel's breakout already happened yesterday, buyers have a good chance at a low-risk entry today. If you decide to be a buyer here, just make sure you keep a
.
BHP Billiton
BHP Billiton
(BHP) - Get BHP Group Ltd Sponsored ADR Report
is having a good run since June -- shares of the $121 billion mining stock have rallied more than 22% since the start of the summer. But a rally isn't worth talking about; more important than BHP's rally alone, the rally has been orderly. That's what makes this a tradable name right now.
Since June, BHP's rally has been setting up within a channel, bouncing between trendline support to the downside and trendline resistance to the upside. Those two lines give traders a high probability range for this stock's trading, and a handful of optimal entry points for buyers. The best place to be a buyer is after a bounce off of trendline support -- that's because it's the place where risk (the distance from BHP's current price to the spot where the pattern breaks) is minimized.
With shares near resistance now, that means that buyers will have to be a little more patient with this name right now. But that patience should pay off...
Waiting for the bounce to happen is pretty critical. That's because trendlines do eventually break, and when they do, you don't want to be left holding the bag. Waiting for BHP to show that it can still catch a bid at support dramatically increases the chances of a successful trade here.
Visa
The exact same setup is forming in
Visa
(V) - Get Visa Inc. Class A Report
right now, but the payment network is closer to being buyable from here. Like BHP, Visa has been rallying hard in an uptrending channel since June, climbing more than 28% since the first trading day of that month. Now, as Visa comes down to test support for a ninth time, it makes sense to buy the bounce.
The fact that Visa has made so many bounces off of support already is a good sign. It proves that this stock can easily catch a bid at or below that trendline support level and that the rally hasn't just been a fluke. That doesn't change the fact that it's critical to wait for shares to actually bounce off of that support level before jumping onboard -- we still need to see that buyers in Visa are active before it makes sense to put real cash on this trade.
The
has acted as a good proxy for support over the last several months. That makes it a logical spot to place a stop below...
General Electric
Not all of the names we're looking at are bullish -- the sole short side play on our list is
General Electric
(GE) - Get General Electric Company (GE) Report
. General Electric has had a strong year, with shares up around 21%. But this conglomerate is starting to look toppy thanks to a head and shoulders pattern, so GE bulls need to beware.
The head and shoulders is a setup that indicates exhaustion among buyers -- it's formed by two swing highs that top out at around the same level (the shoulders), that are separated by a higher high (the head). A breakdown below the neckline is the sell (or short) signal for GE.
The fact that the right shoulder has been stretching out means that GE's downside setup could very well get cancelled out down the road. For now, though, this setup is worth keeping a close eye on -- particularly as long as anxiety remains the driving force for investors here. A move below the neckline makes $18 a likely price target.
To see this week's trades in action, check out the
Technical Setups for the Week portfolio
on Stockpickr.
RELATED LINKS:
>>5 Dividend Stocks to Fight Off the Fiscal Cliff
>>5 Stocks Warren Buffett Loves
>>5 Toxic Stocks to Dump Before 2013
Follow Stockpickr on
and become a fan on
Facebook.
At the time of publication, author had no positions in stocks mentioned. Jonas Elmerraji, CMT, is a senior market analyst at Agora Financial in Baltimore and a contributor to
TheStreet
. Before that, he managed a portfolio of stocks for an investment advisory returned 15% in 2008. He has been featured in
Forbes
,
Investor's Business Daily
, and on
CNBC.com.
Jonas holds a degree in financial economics from UMBC and the Chartered Market Technician designation.