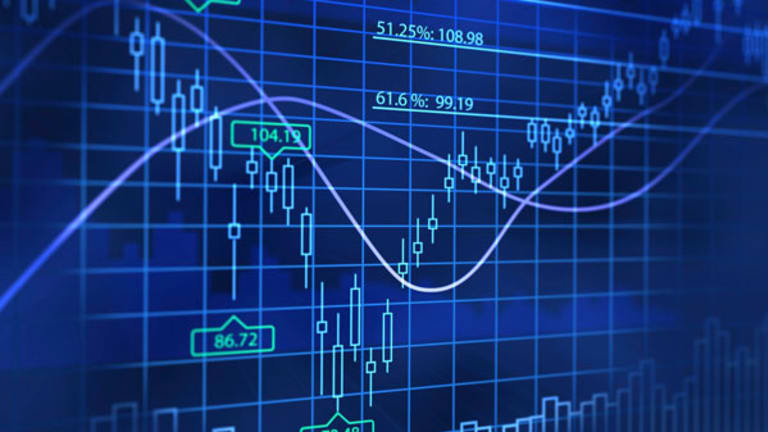 5 High-Yield Stocks Due for a Squeeze
These heavily shorted dividend stocks could get squeezed higher on any positive catalyst.
BALTIMORE (Stockpickr) -- This week's short-squeeze opportunities could pay dividends. Literally.
Typically, short bets are predicated on a company's inability to generate positive returns for shareholders. As share prices fall, short-sellers profit. But dividend-payers change the game a bit since the market-neutral returns these companies generate through income payouts is based solely on business fundamentals, and not on market conditions or sentiment. That's why even the most unloved high-yielding dividend stocks can be attractive short squeeze opportunities right now.
In case you're not familiar, a short squeeze is the buying frenzy that ensues when a heavily shorted stock starts to look attractive again to investors, causing share price to skyrocket. One of the best indicators of just how high a short-squeezed stock could go is the short interest ratio, which estimates the number of days it would take for short-sellers to cover their positions. The higher the short ratio, the higher the potential profits when the shorts get squeezed.
Related:
5 Silver Mining Stocks Poised to Rebound
Naturally, these plays aren't without their blemishes; there's a reason that these stocks are being heavily shorted. The biggest risk, by far, for any
is the chance that poor fundamentals will force management to cut payouts -- and small shares. But for investors looking for exposure to a speculative play with a beefier risk/reward tradeoff, these could be powerful upside plays for the coming year.
With that, here's a look at
heavily shorted dividend stocks
that could get squeezed higher.
Bank of Montreal
This year is coming off to a strong start for Canada's fourth-largest bank,
Bank of Montreal
(BMO) - Get Free Report
. The $412 billion (in assets) firm has seen shares rally nearly 10% year to date -- not to mention its dividend payout of $1.40 in cold hard cash.
BMO's hefty 4.67% payout hasn't been enough to curb heavy short selling, though. Shares currently sport a short interest ratio of 23.98, which suggests that it would take more than a month of buying for shorts to cover their positions at current volume levels.
While BMO turned stateside years ago to take advantage of the excess returns being generated in the midst of the housing boom, the real jewel in this firm's crown is its Canadian retail banking business. With a tighter loan book in Canada and more enviable market share position than is enjoyed by its U.S. subsidiaries, it's clear that the lion's share of this stock's impressive double-digit margins are generated in its core business.
Of course, that's not to say that all of BMO's eggs are in a single basket -- with its capital markets business making up more than a quarter of its top line last year, increased fee-based revenues offer attractive diversification away from banking. With impressive earnings and a well-capitalized balance sheet, this stock's payouts shouldn't be in question in the near-term, particularly if the Canadian dollar continues to outpace the greenback this summer.
Shaw Communications
Another high-yielding Canadian stock that's seeing excessive short attention is
Shaw Communications
(SJR) - Get Free Report
, a diversified communications carrier that provides cable television, Internet, phone and satellite services to 3 million subscribers spread across both Canada and the U.S.
With a short interest ratio of 14.09, it would take nearly three full trading weeks for short sellers to unwind their positions in this firm.
Shaw, one of the
, is another strong contender for any dividend investor. The firm pays out income on a monthly basis and has already offered up a dividend hike this year, increasing its payout by 14% in March. Much of that growth can be attributed to investments that Shaw has made to build its infrastructure and increase the proportion of customers who pay for higher-margin services such as digital cable or bundled TV, Internet and phone service.
For the future, the biggest catalyst for growth looks to be the mobile business, a new offering that management has long been in the process of bringing to market. With much of the infrastructure it needs in tow, including a wireless spectrum Shaw was able to acquire at a massive discount, and with solid balance sheet liquidity, expect shareholders to continue to cash in on dividend payouts for the foreseeable future.
Rogers Communications
As one of Shaw's direct competitors,
Rogers Communications
(RCI) - Get Free Report
deals with many of the same challenges that Shaw is facing right now -- and a massive short interest ratio.
At present, short-sellers have shoved Rogers' short ratio to 58.42 for shares of the stock's U.S.-traded equity. Rogers is ahead of Shaw in one respect: The company is already Canada's largest wireless provider. That market positioning means that Rogers is able to take advantage of major cross-selling opportunities among its sizable subscriber Rolodex.
Shares have already posted double-digit gains this year as management continues to plow a massive chunk of free cash into share buybacks and dividend checks. With a nearly 4% yield and similar financial health to its peers, Rogers looks like a reasonable risk/reward situation right now.
Rogers is one of TheStreet Ratings'
.
Digital Realty Trust
Short-sellers of
Digital Realty Trust
(DLR) - Get Free Report
have been under pressure in 2011. The stock has moved more than 19% already this year, dividends notwithstanding. But those dividends are pretty significant, ringing in at a 4.43% yield given current prices.
DLR is a commercial real estate investment trust that invests in technology infrastructure, with 16.8 million square feet of Internet gateways, data centers, and other tech-centric properties. That niche exposure to the real estate market is particularly compelling because of the sheer demand that's being seen in the datacenter business right now. With enterprise IT requirements increasing and limited available facilities, DLR is well-poised to attract and hold on to attractive tenants with mitigated exposure to the ebb and flow of the real estate market itself.
Because DLR undertakes very long-term triple-net leases, it's very well-insulated from variables that impact its ability to generate consistent profits. Balance sheet health is decent for DLR, and more important, cash-flow-generation abilities are more than adequate to cover debt obligations and dividend payouts. DLR's short ratio is 20.02.
Realty Income
Another heavily-shorted REIT that should be on your short-squeeze radar is
Realty Income
(O) - Get Free Report
, a $4.42 billion retail landlord that owns nearly 2,500 properties in 49 states. As a retail REIT, Realty Income came under significant fire during the height of the recession as investors worried about tenants' abilities to stay in business. But ultimately, Realty Income's performance send home the idea that this class of trusts is a way to get exposure to income -- not the real estate market.
With a 4.98% dividend yield, Realty Income is one of the most generous payers on this week's list. But a short ratio of 14.01 still suggests that it would take nearly three weeks of concentrated buying for short sellers to cover their positions.
With an impressive balance sheet, a history of dividend hikes, and a historically conservative financial outlook, this stock should continue to be a strong option for dividend and short-squeeze seekers alike.
To see these plays in action, check out the
High Yield Short-Squeeze portfolio
at Stockpickr.
And to find short-squeeze plays of your own, be sure to check out the
community for insights and investment ideas.
-- Written by Jonas Elmerraji in Baltimore.
RELATED LINKS:
>>Heavily Shorted Stocks That Could Pop on Earnings
>>5 Large-Cap Stocks for a Choppy Market
Follow Stockpickr on
and become a fan on
Facebook.
At the time of publication, author had no positions in stocks mentioned.
Jonas Elmerraji is the editor and portfolio manager of the Rhino Stock Report, a free investment advisory that returned 15% in 2008. He is a contributor to numerous financial outlets, including Forbes and Investopedia, and has been featured in Investor's Business Daily, in Consumer's Digest and on MSNBC.com.