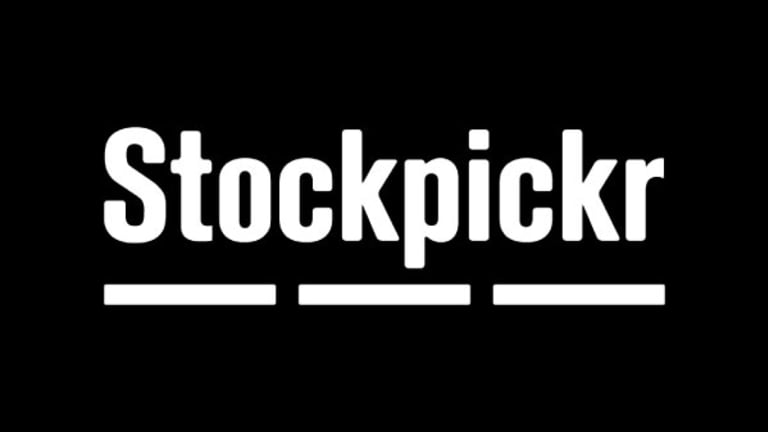 5 High-Yield Dividend Stocks That Want to Give You a Raise
These dividend stocks look ready to boost their payouts to shareholders in the next quarter.
These dividend stocks look ready to boost their payouts to shareholders in the next quarter.
BALTIMORE (Stockpickr) -- I don't know anything about your shot at getting a raise at work, but when it comes to getting a raise from your stock portfolio, your chances are looking good this year.
In fact, despite this record low interest rate environment, 2014 has been a spectacular time to be an income investor. As I write, companies in the S&P 500 are sitting on more than $1.53 trillion in corporate cash on their balance sheets -- and those low rates are spurring management either to put that mountain of cash to good use or to give it back to shareholders. That's why dividend payouts are up more than 14% versus last year.
And it's why dividends have made up more than a quarter of the S&P's total returns in 2014.
Stocks currently pay out a higher premium over the U.S. 10 Year Treasuries than any other time in recent memory, and that premium only stands to grow as companies deploy more cash for dividend payouts. Likewise, the Fed's likely next move in this environment should help spur capital gains for investors in high-yield dividend paying companies.
Translation: Income investors should stick to dividend stocks.
To find the biggest benefit from dividends, it's not enough to simply buy names with big payouts today. You've got to think about what they'll be paying tomorrow too. So instead of chasing yield, we'll try to step in front of the next round of stock payout hikes.
For our purposes, that "crystal ball" is composed of a few factors -- namely a solid balance sheet, a low payout ratio and a history of dividend hikes. While those items don't guarantee dividend announcements in the next month or three, they do dramatically increase the odds that management will hike their cash payouts to shareholders. And they've helped us grab onto dividend hikes with a high success rate in the past.
Without further ado, here's a look at five stocks that could be about to increase their dividend payments in the next quarter.
AT&T
Up first is telco giant AT&T (T) - Get Report . AT&T has long been a prototypical dividend stock. The firm currently pays out a 46-cent quarterly dividend, adding up to a massive 5.36% yield today. That's enough to make AT&T the biggest payout in the Dow Jones Industrial Average. And that dividend looks ready to rise in the coming quarter.
AT&T is the No. 2 U.S. wireless carrier, with more than 99 million subscribers. It's also one of the largest fixed-line operators in the country, with 27 million phone lines, 17 million internet subscribers, and 6 million TV customers. That last number could change dramatically in the second quarter of 2015, when the firm's planned acquisition of DirecTV (DTV) is expected to be completed. That will add another 20 million U.S. television customers in the U.S. alone.
But AT&T's bread and butter is still mobile. Mobile services contribute approximately half of AT&T's overall sales, and an even larger share of profitability. To protect that cash cow, the firm has been investing heavily in its wireless infrastructure, and it's courting customers with package deals that create higher switching costs for users. The more customers AT&T can convince to set up mobile phone service, TV, Internet and landline in one fell swoop, the bigger its margins get.
Historically, AT&T's dividend payouts have hovered around 75% of net income, and the firm's current payout ratio is squarely in that zone today. After four consecutive quarters of paying investors 46 cent dividends, investors should expect a hike announcement early next month.
Ford Motor
It's strange to think of Ford Motor (F) - Get Report as a high-yield dividend stock. After all, as recently as 2012, this automaker was still reeling from the financial crisis and didn't pay out a dividend at all. That's changed. Today, Ford is good for a 12.5-cent quarterly income check per share, a payout that adds up to a 3.35% yield as I write.
Ford has made a remarkable about-face in the last few years. The firm made huge strides to improve build quality and to produce cars that consumers were actually excited to buy again. As a result, Ford was able to take advantage of big tailwinds coming from an aging global car fleet and prolonged record low interest rates. Ford has also been working hard to differentiate its premium Lincoln brand, a move that should expose Ford to bigger margins and a segment of the market that's been growing at a breakneck pace.
It's not just the product side that looks attractive in Ford right now. The firm's financials look attractive now as well. Renegotiated union contracts make Ford's hourly labor costs competitive with non-union U.S. manufacturing facilities used by import automakers, and Ford has been profitable every year since 2009. Recent credit upgrades put Ford's debt at the investment grade level, a fact that doesn't just add comfort for equity investors -- it also lowers Ford's cost of capital.
Typically, Ford hikes its dividend payouts during the first half of January. Investors should keep an eye out for a dividend boost announcement in the quarter ahead.
Las Vegas Sands
One of the names that's been hardest hit over the course of the recent stock correction has been Las Vegas Sands (LVS) - Get Report . The $48 billion gaming stock has been selling off for the last few months on weakness in Macau, the Chinese district that's been a golden goose for casino operators in recent years. Despite the name, Las Vegas Sands generates less than 15% of its revenues in Las Vegas these days. But investors are overreacting to gaming revenue concerns and ratcheting LVS' dividend yield higher in the process. Now management looks likely to step in and boost returns with a dividend hike.
LVS is one of the largest mega casino resort operators in the world. The firm's brand names include Sands, Venetian and Palazzo, as well as LVS's Four Seasons franchise in Macau. Sands' presence in lucrative, high-barrier markets such as Macau, Singapore and Cotai has given the firm a huge advantage over its legacy U.S. business. Because of the immense lead times required to build a megaresort, the threat of loosening restrictions on gambling licenses in Asia is mitigated.
Financially, LVS is in good shape. While building high-end casino resorts is incredibly capital-intense, the firm carries just $10 billion in debt -- and that's offset even more by a $3.2 billion cash position. CEO Sheldon Adelson owns approximately half of Sands' outstanding shares, huge concentration that also puts management's incentives in line with shareholders. Case in point: the firm's 50-cent per share dividend.
Right now, that payout adds up to a 3.3% yield, but LVS is due to pay investors a bigger check in the next quarter.
Dominion Resources
Dominion Resources (D) - Get Report has been an outperformer in 2014, giving investors a 12% total return since the calendar flipped to January. Dividends and utilities go hand-in-hand, so I'll admit that betting on a dividend hike in Dominion is a bit of a lay-up. But Dominion's unconventional structure makes it a unique way to get exposure to the energy business. As I write, Dominion Resources pays out a 60-cent per share dividend that adds up to a 3.4% yield.
Dominion had its hands in every side of the energy business. It's involved in everything from power generation (it owns 27 gigawatts of generation capacity), gas transportation and storage (through 11,000 miles of pipeline and 950 billion cubic feet of storage capacity), and power transmission (with another 63,000 miles of power lines in its portfolio). The firm is also the local power or gas utility for 5.8 million regulated and unregulated customers in 17 states. Over the last few years, Dominion has been making the transition towards more regulated businesses, a move that ensures more stable income (and dividends) at the cost of slower growth and fewer big earnings surprises. Today, more than 80% of the company's profits come from regulated businesses.
Dominion Resources is another name that historically targets high dividend payout ratios. Investors typically take home around 70% of the firm's quarterly revenue. The firm's hefty gas business makes it unconventional compared with other utilities, but commodity exposure is minimal, and the MLP treatment of much of that business means that it should contribute a lot toward Dominion's big dividend payouts. Look for the firm's next payout hike to hit in January.
Sysco
Last up on our list of potential dividend hikers is Sysco (SYY) - Get Report , the $22 billion food service distributor. Even if you don't know the Sysco name, there's a good chance you've eaten their food. That's because Sysco is the standard bearer in the food service distribution business, providing everything from ingredients to par-cooked entrees to services such as menu analysis to 400,000 restaurants, hotels and institutional dining facilities.
There's a big and obvious benefit for customers to use a single distributor like Sysco: it's able to provide lower pricing than local sources thanks to economies of scale, it carries liability for food safety, and it simplifies the ordering process. Growing input costs have been a concern for Sysco in the past several years, but that's changed in 2014, as soft commodity prices have been in free-fall. That should help boost margins at Sysco, even if only in the short-term.
The planned acquisition of big peer US Foods stands to ramp up the firm's footprint even more, but the possibility of a lawsuit from the FTC to block the deal means that there's at least some question over whether it will happen. Less tentative is Sysco's dividend. Right now, Sysco pays out 29 cents per share each quarter, for a 3.04% yield. While the US Foods acquisition would ramp up leverage on SYY's balance sheet, it shouldn't stand in the way of a dividend hike; Sysco's dividend increases have come like clockwork for the last decade.
To see these dividend plays in action, check out the at Dividend Stocks for the Week portfolio on Stockpickr.
-- Written by Jonas Elmerraji in Baltimore.
At the time of publication, author had no positions in the names mentioned. Jonas Elmerraji, CMT, is a senior market analyst at Agora Financial in Baltimore and a contributor to TheStreet. Before that, he managed a portfolio of stocks for an investment advisory returned 15% in 2008. He has been featured in Forbes , Investor's Business Daily, and on CNBC.com. Jonas holds a degree in financial economics from UMBC and the Chartered Market Technician designation. Follow Jonas on Twitter @JonasElmerraji